Alibaba alums hold cross-country meeting
Share - WeChat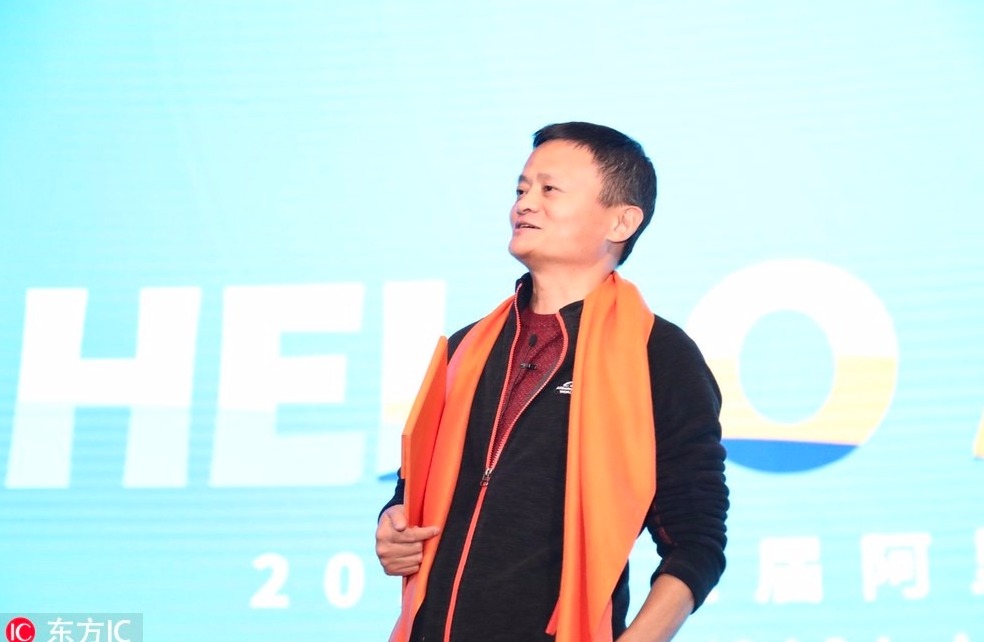 "I hope 200 CEOs among China's top 500 companies will come from Alibaba," Jack Ma, chairman of Alibaba Group, said Thursday during the third Alibaba Alumni Meeting.
More than 1,000 former Alibaba staffers attended the alumni meeting, which was held simultaneously in Hangzhou, Beijing and Hong Kong.
Being an Alibaba staff is not a halo, but responsibility, Ma said, adding Alibaba could not have done it without the help of its staff and former colleagues.
Over the past 19 years, the number of Alibaba's alumni has reached 100,000, and some are now engaged in technology, entrepreneurship, public benefit activities and education.