Mixing it up
Share - WeChat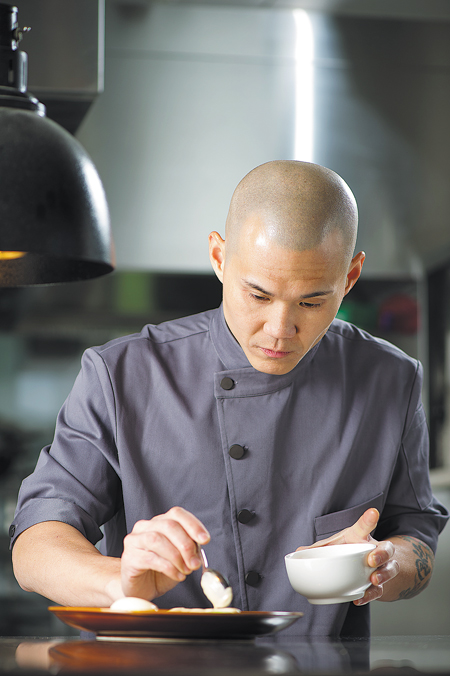 A Singaporean chef, who infuses Western cuisine with Chinese elements, focuses on natural ingredients, reinvents common staples and adds fashionable flair to his food, is now bringing his creative touch to the menu of Mercedes Me in Beijing and Shanghai, Li Yingxue reports.
Vincent Wong has worked as a Western-cuisine chef since 2002-but, otherwise, he enjoys Cantonese food the most.
The Singaporean chef works as a Western-cuisine chef at two Mercedes Me restaurants in Beijing and Shanghai, respectively.
He says the gig provides him an opportunity to experiment with techniques and be creative with the two cities' traditional flavors and ingredients.
"Chinese ingredients give me a lot inspiration in creating new dishes ... (using ingredients) such as soy sauce and sesame oil, which are rare for a Western-cuisine chef to use."
Most Popular