A mirror on Myanmar
Share - WeChat A joint art exhibition by a group of Chinese artists in Yangon is holding up a mirror of the people of Myanmar, reflecting the natural beauty and culture of their country.
The nine artists on a cultural exchange program are showing 113 works in their Yangon exhibition, including 32 sketches.
The 10-day program, "Myanmar: Through the Dragon's Brush", was initiated and organized by China Daily in collaboration with the Chinese Culture and Art Association.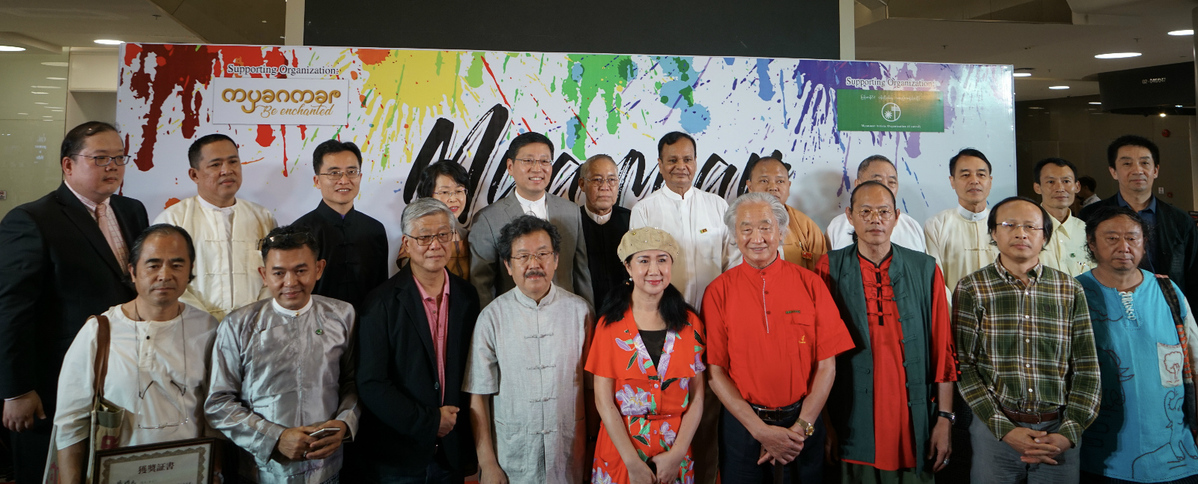 China and Myanmar may appear to have little in common when viewed at a superficial level. There are however, important similarities and common ground between the two distinct cultures, said Zhou Li, editorial board member of China Daily Group and publisher and editor-in-chief of China Daily Asia Pacific.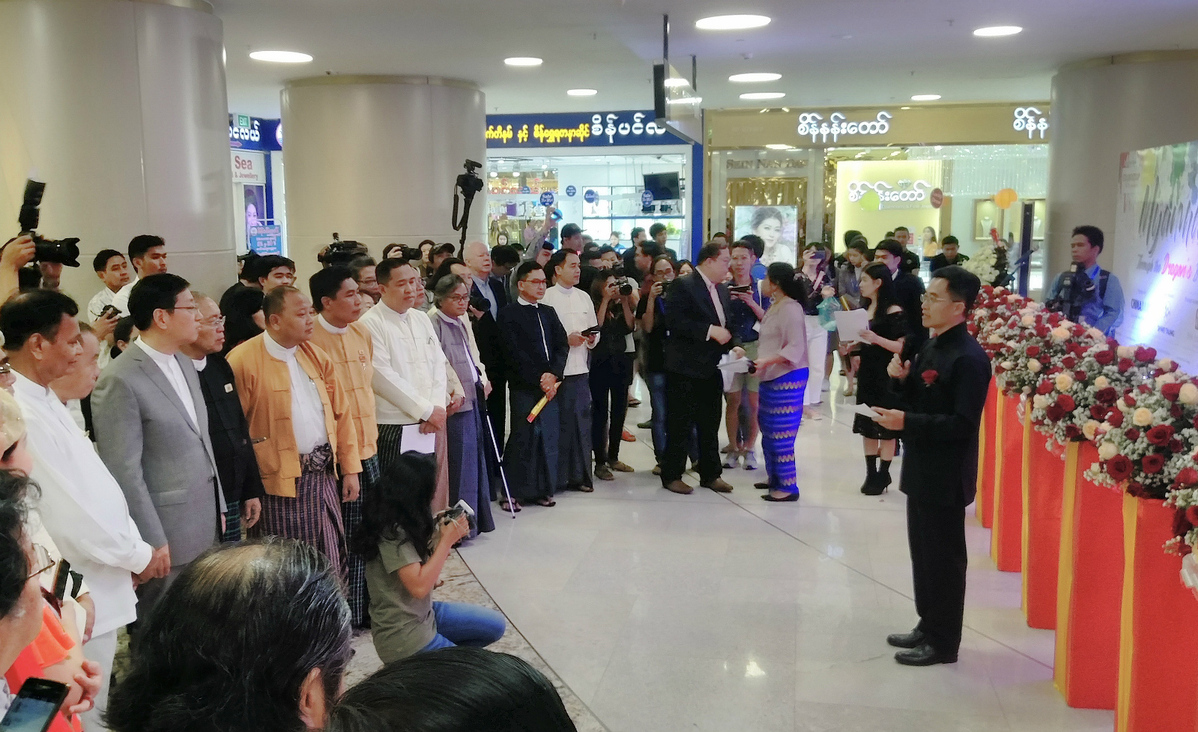 "I believe our artists have succeeded in forging a connection between their distinctly Chinese artistic sensibilities and Myanmar's gorgeous architecture, its stunning natural scenery and quietly dignified street life," Zhou said at the opening ceremony of the exhibition.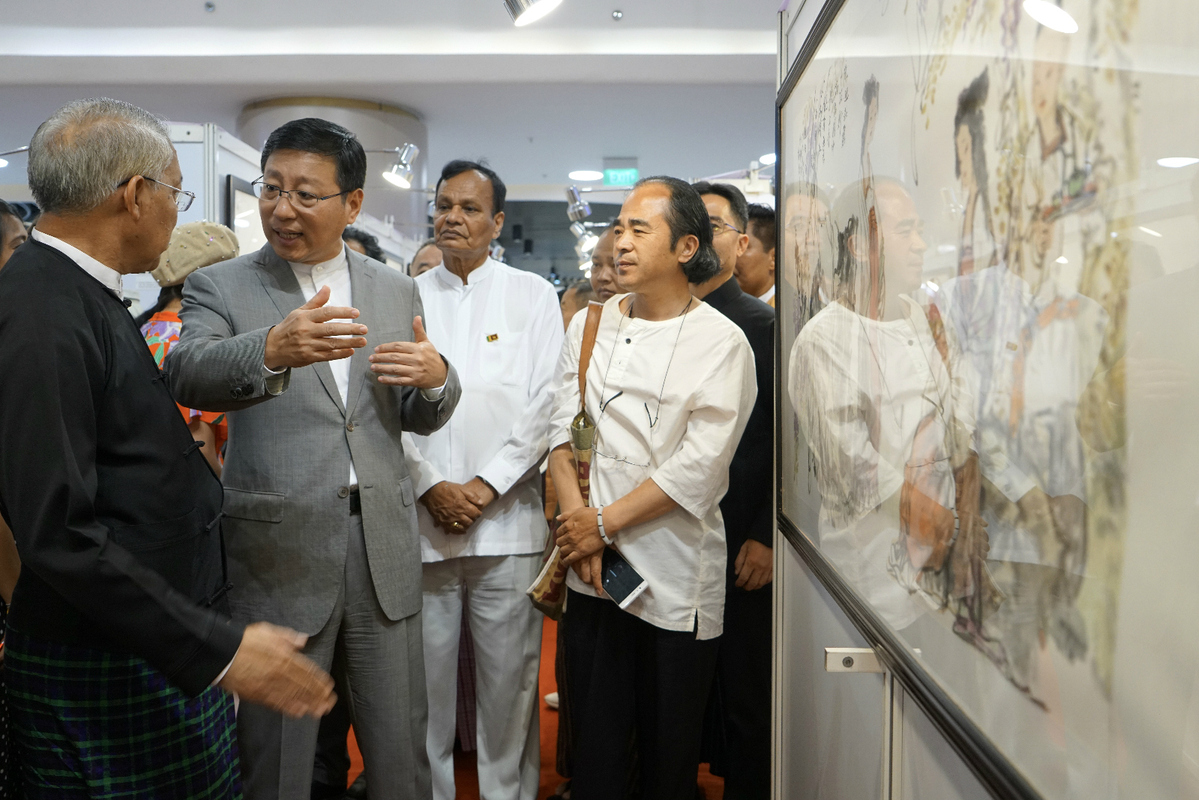 The tour began on Nov 13. Eight Chinese artists visited Yangon, Mandalay, Bagan and Inle Lake. Apart from capturing the natural beauty of the land, the group visited art museums and major corporations in Myanmar; as well as the Chinese Embassy and the Myanmar Chinese Chamber of Commerce.
"The art exchange program will help bring Myanmar's art and folk culture to the international community. It will prove important in boosting Myanmar's economy," said U Aik Htun. He is chairman of the Shwe Taung Group, a leading corporation in Myanmar and a co-sponsor of the art tour.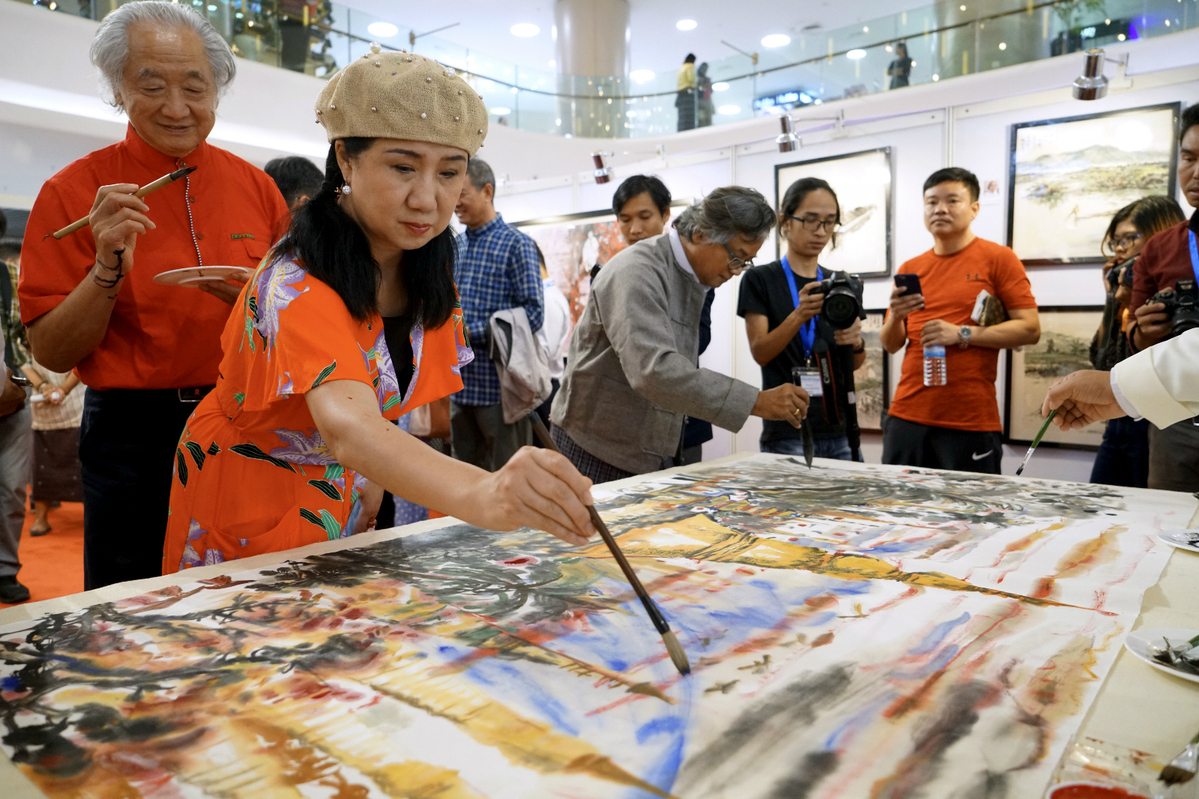 U Aik Htun declared the program to be an opportunity to introduce Myanmar to the outside world and to inspire its own community of artists to borrow artistic ideas from the Chinese painters.
The opening ceremony was followed by a panel discussion between Chinese and Myanmar artists, moderated by Zhou Yanzhao. Zhou is the chairman of Chinese Culture and Art Federation.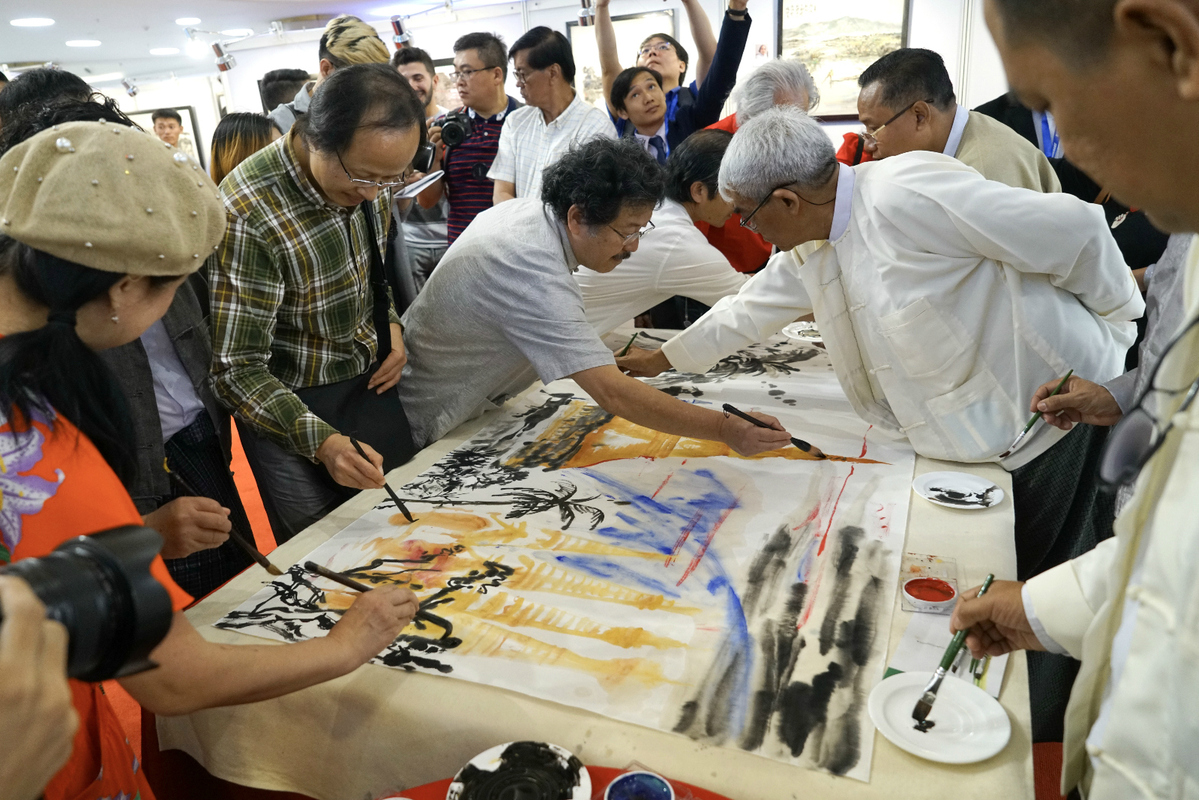 Among those attending the ceremony were Hong Liang, Chinese ambassador to Myanmar; U Tin Maung Htun, chairman of the Yangon Region Parliament; U Lin Naing Myint, deputy speaker of the Yangon Region Parliament; UKyaw Than, vice-chairman of the Myanmar Chinese Chamber of Commerce;U Khin Aung Htun, vice-president of Myanmar Tourism Federation; U Myat Tun Aung, vice-president of Myanmar Artists Organization Central and Argus Ang, chief executive of RVi Group, which is a main supporting organization for this program.
The exhibition is open to the public for free until Thursday, Nov 22.