Opening-up bears fruit in poor county
Share - WeChat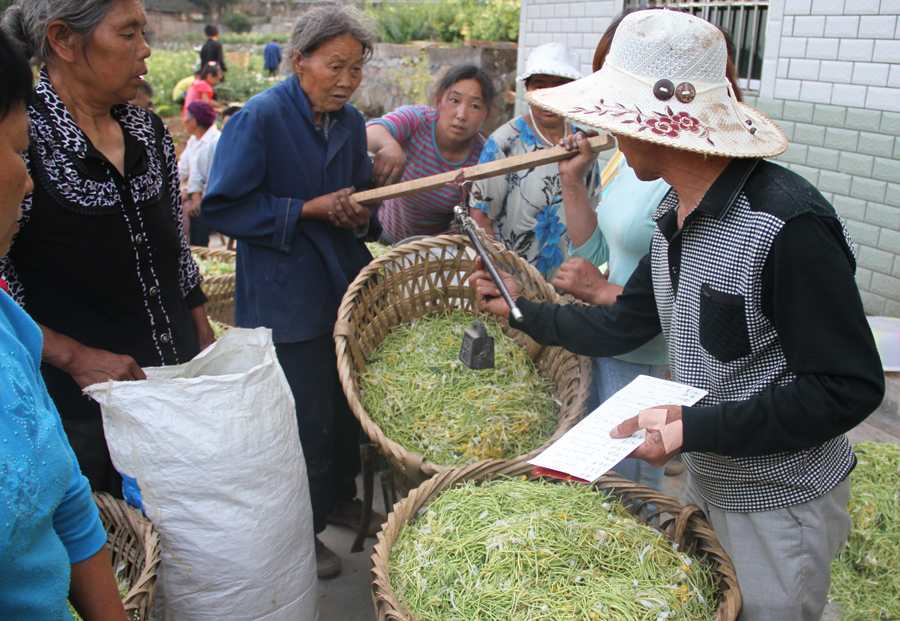 Landlocked community in mountainous region designated as key area for poverty alleviation by central government
In a recent research report written after a field study in Nanjiang county, Sichuan province, the Institute of Political Science of the Chinese Academy of Social Sciences hailed the landlocked county's experience with green development as a role model for 74 other counties and districts in the less-developed Qinling-Dabashan Mountain Area, as well as for most other mountainous counties in China.
Designated as a key area for poverty alleviation by the central government, the Qinling-Dabashan Mountain Area covers parts of Gansu, Sichuan, Shaanxi, Henan and Hubei provinces and Chongqing municipality. Nanjiang is also part of it.
The county has witnessed unprecedented economic and social development since China adopted its reform and opening-up policies in 1978.
The per capita disposable income of its 700,000 residents rose from 131 yuan in 1978 to nearly 16,890 yuan ($2,400) in 2017.
Locals attribute their success to green development accelerated by infrastructure construction.
In the middle of the ninth century, Li Shangyin, a great poet in the late Tang Dynasty (618-907), penned his famous poem To My Family in the North on a Rainy Night in Nanjiang on his way home to Shaanxi province.
After an overnight rain, the dirt mountain roads in Nanjiang were inaccessible and Li was stranded for days. He lamented in a poem to his family: "You ask me when I can come back but I don't know. The pools in Nanjiang with autumn rain overflow."
The poem tells about the roads in Nanjiang becoming muddy and stranding travelers after a heavy rain more than 1,100 years ago. But that remained unchanged until China started implementing its reform and opening-up.
Sanxi village in Nanjiang is just 9.5 kilometers from the Nanjiang county seat. But it took a traveler nearly five hours to reach the county seat in 1978 because the village had only one path leading there.
Along the steep path were more than 1,270 steps. As it took time to reach the hospital, many people died because they failed to get timely treatment.
When a farmer sold a pig in the county seat, he had to ask several people to carry it. As the path was slippery, it happened from time to time that the pig was dropped and died, and people fell and were injured, said Wang Xianpeng, a resident of Sanxi.
Since China began its reform and opening-up, decision-makers in Nanjiang have given priority to infrastructure construction, building paved roads that crisscross the county.
Nanjiang has 5,435 km of ample paved roads, with 94 percent of them in the countryside. Each village is now connected with a paved road, said He Bo, an officer with the county government information office.
Ninety-five percent of the land in Nanjiang is mountainous. The paved roads have facilitated sales of local green products like walnuts, selenium tea and honeysuckle to the outside and raised farmers' incomes.
Walnuts from Nanjiang have 22 mineral elements and are known for their thin shells and meaty pulp. Their geographic origin is certified.
The county's soil is rich in selenium, a trace element with antioxidant properties. As a rare selenium tea base in China, Nanjiang produces around 3 million kilograms of selenium tea a year.
Nanjiang's honeysuckle has also obtained geographic certification. It is known for clearing away heat and toxic materials from the human body.
To boost development of the green economy represented by walnuts, selenium tea and honeysuckle, Nanjiang has closed 16 polluting iron and coal mines and brickmaking plants, He said.