Forbidden City reveals its secrets
Share - WeChat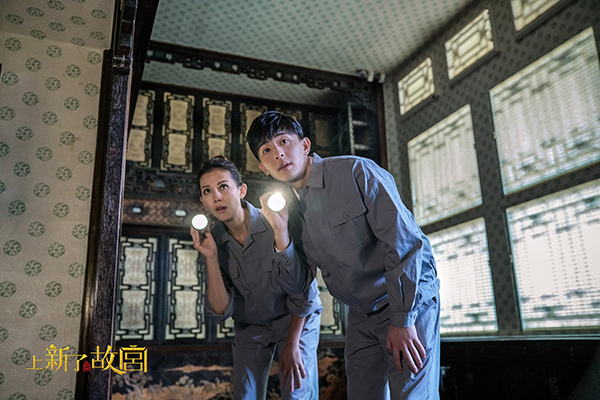 An ongoing TV variety show is set to show the former Chinese imperial palace complex in a new light, Wang Kaihao reports.
The Palace Museum in Beijing, also known as the Forbidden City, is a much-visited and much-photographed landmark. This 598-year-old former Chinese imperial palace complex, received almost 16.7 million visits in 2017. Numerous TV programs-documentaries and dramas-have showcased the place in recent years.
However it still has secrets, and a new production is set to reveal those unknown areas and the legends within.
The variety show, Shang Xin Le Gu Gong ("There's something new in the Palace Museum"), broadcast its pilot episode on Beijing TV and online streaming media site, iQiyi.com, on Nov 9.
That first episode won wide acceptance from audiences, and it rated 8.3 out of a total 10 points on Douban.com, China's major film and TV critic website.
"It brings many elements together, but everything in the show is perfectly matched," says a netizen on Douban.
"It made me recall the thrill I felt when I stepped into the Palace Museum for the first time."
The program itself is difficult to categorize into an existing format.
In each one-hour-long episode, the actors switch between playing guides and historical figures like emperors and royal family members of the Qing Dynasty (1644-1911). They focus on areas still not accessible to the public and the legends surrounding them.
In the show, the actors are also joined by designers who will create products based on what they see. The most popular ones, based on an online vote, are to be turned into souvenirs for sale.