A meeting of places
Share - WeChat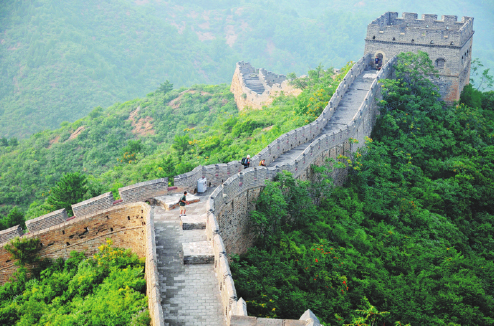 A recent international travel fair in China shows how the country and the world are visiting each other, Xu Lin reports.
The China International Travel Mart 2018 kicked off in Shanghai on Friday, with such exhibitors as tourism bureaus, scenic areas and travel agencies from 107 countries and regions.
The three-day event was co-hosted by the Ministry of Culture and Tourism, the Civil Aviation Administration and Shanghai's municipal government.
It has evolved into one of the largest trade fairs in the Asia-Pacific and a globally important tourism industry platform since its founding 20 years ago.
Nearly 70 percent of this year's 2,245 booths were domestic.
This year's theme was the integration of culture and tourism.
Booths from China included red tourism, wellness tourism and specialties from different destinations.
"More Chinese are seeking in-depth outbound travel, and they like to travel on their own," says Zhang Huan, who founded Beijing-based Voglia d'Italia Tour in 1998 to offer travel services in Italy.