China, Brunei jointly reviving ancient maritime Silk Road
Share - WeChat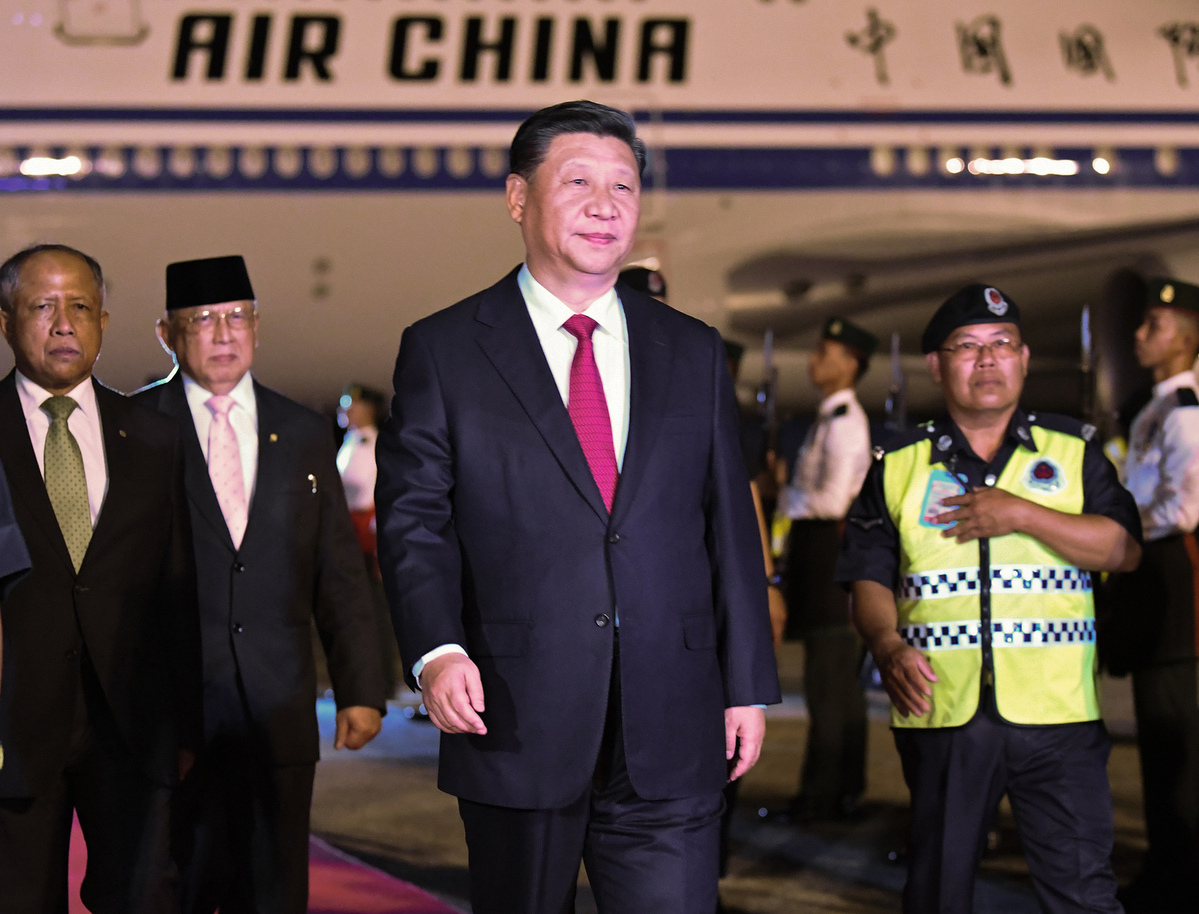 Chinese President Xi Jinping has successfully concluded his trip to Papua New Guinea and just arrived in Brunei's capital Bandar Seri Begawan, at the invitation of Sultan Hassanal Bolkiah. The ongoing state visit marks an important phase in China-Brunei relations, characterized by a shared determination to develop a strategic partnership.
In 1991, China and Brunei established diplomatic relations at the ambassadorial level. Since then the two countries have signed memoranda of understanding in many fields, from tourism cooperation in 2016 to agreements in the fields of trade, education, culture, sports, health, military as well as energy.
In 2013, relations between the two countries were further strengthened after the Sultan's state visit to China. There, the leaders reaffirmed their commitment to deepen bilateral relations based on mutual respect for sovereignty, territorial integrity and non-interference. At the same time, they committed themselves to work together in promoting regional development and dialogue.
In a recent article entitled "Jointly Write a New Chapter of China-Brunei Relations", which appeared in Brunei's newspapers, Xi praised Brunei as a country characterized by charming natural scenery, astonishing urban culture and social harmony. Xi went on to say that, thanks to the outstanding leadership of the Sultan, Brunei's development path, which suits the country's national conditions, has brought immense prosperity for its people.
Xi firmly reiterated China and Brunei are old friends and neighbors across the sea. More than 2,000 years ago, during the Western Han Dynasty (206 BC-AD 24), Chinese people had contact with the people of Brunei through the ancient maritime Silk Road. During the Ming Dynasty, Chinese explorer Zheng He stopped in Brunei twice more than 600 years ago.
In an era of globalization, people-to-people exchanges have intensely increased. Since 2003, Brunei citizens enjoy visa-free access to China and Chinese travelers can obtain a visa on arrival starting from 2016. Increasing direct flights from Chinese cities brought more than 52,000 Chinese tourists to Brunei. Today, Chinese tourists are Brunei's biggest source of international visitors, said Yang Jian, Chinese Ambassador to Brunei.
When the Belt and Road Initiative was first proposed by Xi in 2013, Brunei openly embraced it. China and Brunei recently signed an MoU to build synergy between BRI and Brunei's Wawasan 2035, a long-term vision which aims to ensure the nation's quality of life and economy join the top 10 nations in the world.
Enhancing mutual trust, deepening practical cooperation, people-to-people and cultural exchanges as well as consolidating coordination in regional and international affairs are all crucial for China-Brunei ties. Long-term and strategic cooperation can enhance trust, and this must include both sides cooperating in fields such as energy, e-commerce and human resources.
The two sides can promote China-ASEAN cooperation in order to expedite negotiations for the Regional Comprehensive Economic Partnership and support an advanced China-ASEAN free-trade area. Strategic cooperation is also needed to defend the current multilateral system and international trade system and to protect "the legitimate rights and interests of developing countries," Xi said.
The author is a graduate in China Studies and International Relations at Peking University and the London School of Economics. Currently, he is working in the fields of development and public policy.
Most Viewed in 24 Hours
China Views