Haidilao opens smart restaurant in Beijing
Share - WeChat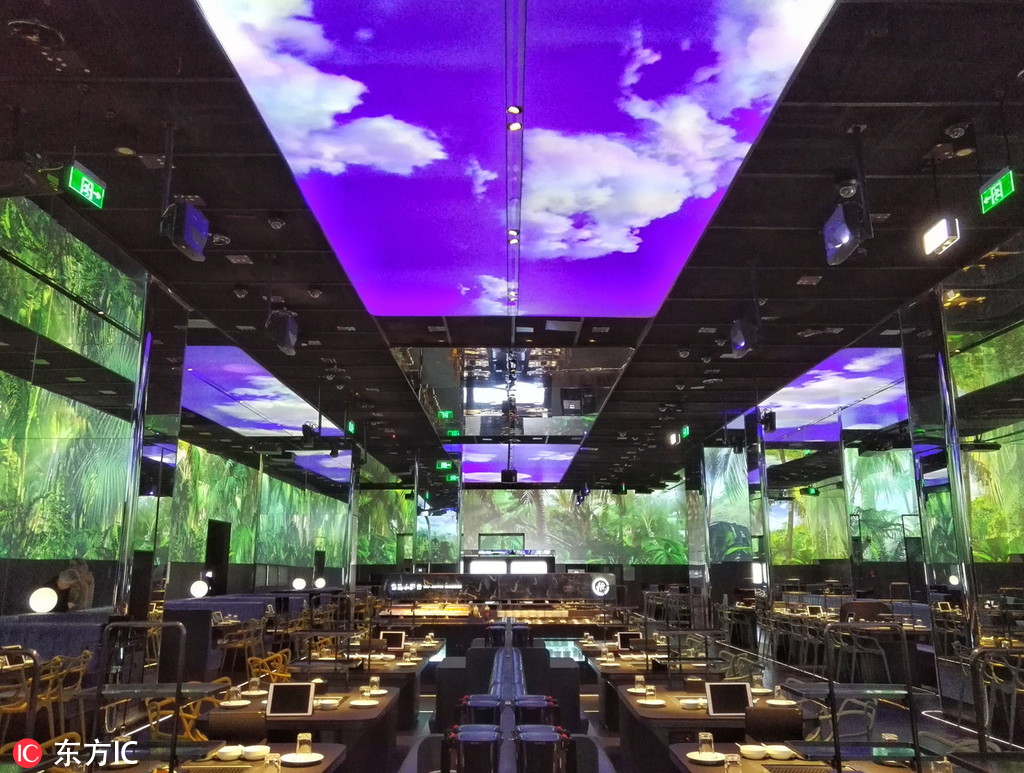 Haidilao, China's biggest hotpot restaurant chain, recently unveiled its first smart hotpot restaurant in Beijing.
The kitchen, equipped with two rows of robotic arms, can automatically collect pre-packaged dishes from a cold storage. According to Haidilao, the whole process, from placing an order to delivering food to customers, only takes two minutes in ideal condition.
Founded in Sichuan province by former tractor factory worker Zhang Yong 24 years ago, Haidilao now has 362 outlets in the country, as well as outlets in Singapore, Japan, South Korea and the US. Haidilao plans open two more smart hotpot restaurants in Beijing next year.