SE Asian nation attracting Chinese tourists
Share - WeChat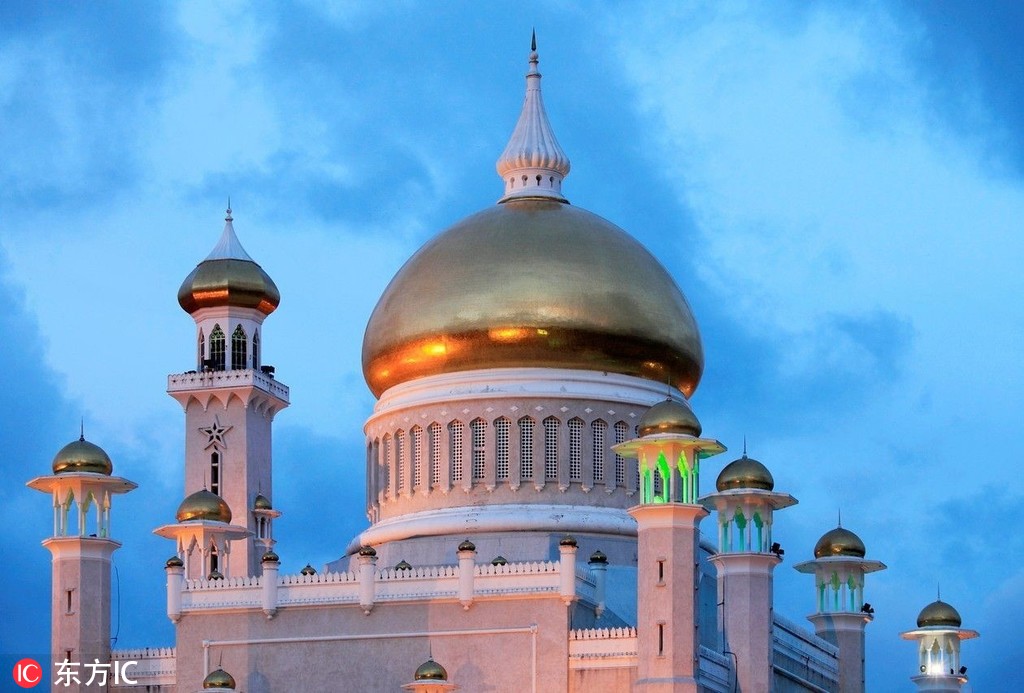 Picturesque landscapes, a magnificent mosque and pristine forest are drawing an increasing number of Chinese travelers to Brunei.
Last year, 520,00 Chinese tourists visited the country, up by 26.8 percent year-on-year, according to Brunei's Ministry of Primary Resources and Tourism.
Chinese tourists accounted for 20.2 percent of all tourists to Brunei last year, the ministry said, 1.5 percentage points higher than in 2016.
Chinese have become the largest international tourist group in the country, according to Ctrip, China's largest online travel agency.
This year, Ctrip's sales of trips to Brunei are expected to grow 80 percent year-on-year, said Jiang Ying, director of the travel agency's Southeast Asia region.
"Most Chinese visitors to Brunei have been relatively experienced travelers and outdoor enthusiasts so far, and general sightseeing tourists are the minority," Jiang said.
"With Chinese travelers visiting more Southeast Asian countries, an increasing number are paying attention to this mystic country," she said.
Trips of five to six days are currently the most popular with Chinese, who receive visas on arrival with proof of a round-trip ticket and hotel arrangements.
Brunei has launched tourism road shows to attract Chinese tourists over the years, and has displayed local tradition, culture and scenery at the China-ASEAN Expo on multiple occasions since 2004.
Beijing resident Wang Qing visited Brunei earlier this month.
"It's such a peaceful country, with a seemingly slow-paced lifestyle, and everything is quite in order," Wang said.
She visited the Sultan Omar Ali Saifuddien Mosque and felt the hospitality of the locals.
Venie Ho, a local guide, has seen an increasing number of Chinese tourists in recent years.
"Most of my customers are into leisure and ecological experiences," Ho said.
She has noticed Chinese elements increasing in Brunei's tourism sector during her eight years as a tour guide.
"Most hotels now have at least one Chinese-speaking staff member, and new hotels offer electrical outlets in line with the Chinese mainland," she said.
Ho expects the number of Chinese visitors to grow as more flights become available.
"A flight connecting Brunei and Hainan has just been launched, and more connecting Beijing are expected once the capital's new airport is completed," she said.