Entrepreneurs vow measures to shore up economic growth
Share - WeChat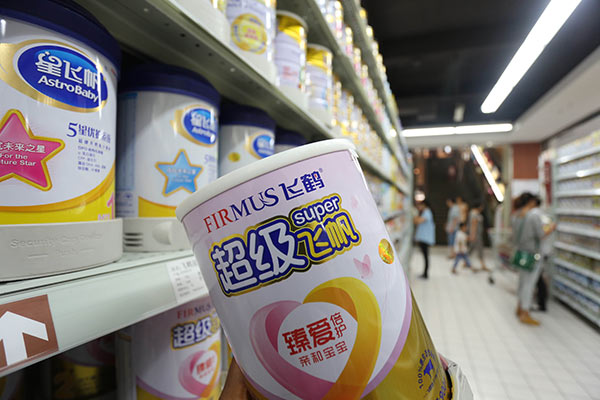 Entrepreneurs from Heilongjiang province have responded positively to President Xi Jinping's emphasis on providing more support to private enterprises.
Most of them displayed their firm commitment to boost innovation and step up efforts to shore up local economic growth at a meeting recently held in Harbin, capital of the province.
At the meeting hosted by Zhang Qingwei, the provincial Party secretary, entrepreneurs and officials at the meeting deeply studied Xi's speech to private entrepreneurs on Nov 1 in Beijing.
They also discussed about the current situation of the province's private enterprises, pressures and difficulties and submitted proposals for future development.
"I was privileged to join the meeting in Beijing," said Leng Youbin, chairman of Feihe International Inc, the domestic leader in infant and toddler formula production. "The six measures President Xi introduced to bolster private businesses have given entrepreneurs confidence to overcome the difficulties and challenges."
"Domestic dairy enterprises are facing stiff competition from international players. Better safety and quality are vital for domestic brands to scale up and this will boost consumer confidence and improve competitiveness globally," he said.
"The measures, such as easing companies' tax burden and resolving private companies' difficulties in borrowing money, will be the best support to strengthen the enterprises," he told China Daily. "We believe the local government can promote relevant policies with the actual situations and build a more favorable business environment for private business."
Huang Zuxiang, chairman of Dongjian Group, said private enterprises should be the direct beneficiaries of China's reform and opening-up.
Huang started his business in 1988 and created a well-known brand of tower crane that has become extremely popular in countries like Russia. He has also invested in a theme park in Harbin with Russian-style architecture-Volga Manor-one of the city's most popular tourist attractions in 2006 as a tribute to his fond memories of Harbin's culture and history.
"During the past decade, we were confronted with different difficulties, including policies, shortage of funds and professionals, but I never gave up," he said. "Now the president's words have given me a firmer determination to achieve better development in the tourism and culture industry."
He suggested the local government should provide more policy support to private tourism and culture companies, most of which are small and medium-sized.
"The tourism and culture industry is an important part of the modern service industry," he said. "The favorable policies, such as financial support and infrastructure construction, will help these companies develop rapidly and promote the local economy accordingly."
"In Heilongjiang, the private economy has become an indispensable force to stimulate the province's development," said Sun Haojin, a researcher of economics at the Heilongjiang Academy of Social Sciences. "Private enterprises account for more than 50 percent of the provincial GDP, bringing the traditional old industrial base economic vitality."
"However, most of the private enterprises in the province have been positioned to provide services to the State-owned enterprises," he said. "They are at the low end of the industrial chain and can't occupy high status."
"The president's speech urges supportive policies that are tailor-made for private businesses and this will be a good chance for the private enterprises to seek development in more fields," Sun said. "There is no doubt that private businesses are the major contributor to job creation, technological innovation and an important source of tax revenue."