Outbound travel boom fuels surge in global deals
Share - WeChat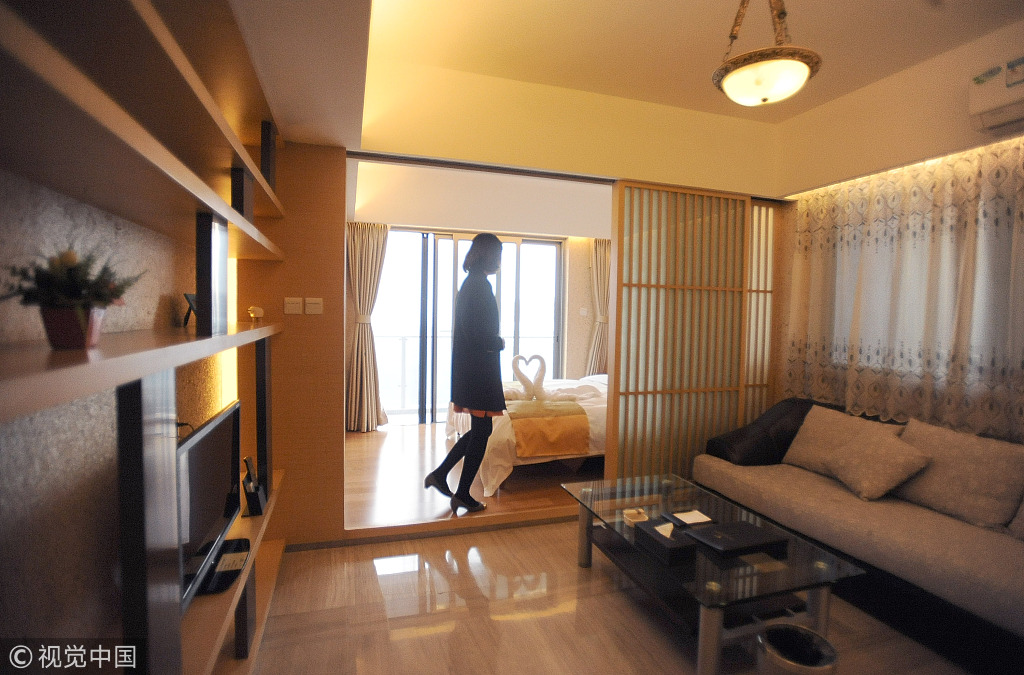 Online booking platforms for shared accommodation have ramped up efforts to cooperate with global partners and expand their presences in overseas markets to cash in on the growing number of outbound travelers.
Home-sharing company Xiaozhu Inc announced a global partnership with online booking platform Agoda, a member of Booking Holdings Inc, in March, and a strategic partnership with Alibaba Group Holding Ltd's travel brand Fliggy in May to expand its global network, share properties and promote post-pay services.
Xiaozhu and Agoda will collaborate in areas including listings, technology and service innovation, branding and marketing, thus leveraging their expertise in different markets, to innovate homestay and home-sharing experiences for global consumers.
The initial phase of the cooperation will see both parties share inventory, resulting in 100,000 listings on each platform.
Founded in 2012, Xiaozhu now has over 500,000 listings in more than 650 destinations around the world, according to the company.
"As Chinese outbound and inbound tourism is growing rapidly, homestay platforms must be able to provide high-quality services to global consumers. To this end, Xiaozhu is accelerating cooperation with industry partners", said Chen Chi, co-founder and CEO of Xiaozhu.
In May, Xiaozhu joined hands with Ant Financial Services Group to promote facial recognition smart door locks. Facial recognition technology is believed by many to be a solution to protecting residents' safety, though related regulation is not complete yet in the country.
In October, Xiaozhu said it had raised around $300 million in its latest round of financing. The capital will be used for global network expansion and the development of a smart home internet of things system.
According to the data center of the Ministry of Culture and Tourism, 131 million Chinese tourists traveled overseas in 2017. Their total consumption stood at $115.3 billion, making China the largest source of outbound tourists, in terms of trips and spending, for the fifth year in a row.
Tujia.com, another lodging-service sharing and booking platform, is chasing the rapidly growing number of Chinese people traveling overseas to popular destinations in Southeast Asia, Japan and South Korea. In the past few years, its overseas business has grown five times on average every year.
The company is currently seeking a fresh round of funding, in part to help expand its overseas products and properties.
Tujia set up a small team in Japan in 2016. It plans to boost its presence in Japan to take advantage of the 2020 Tokyo Summer Olympics. Last year, it teamed up with Rakuten Lifull Stay, an e-commerce company in Japan, for a bigger presence in the Japanese homestay market.
It is expected that Tujia's housing resources in Japan will increase to 100,000 units by 2020 and 200,000 units by 2025, and the cooperation with Rakuten Lifull Stay will bring about a win-win situation for the parties' strategic distribution in Japan's homestay market, according to Tujia.
In January, Tujia acquired Fishtrip, a Taiwan-based bed-and-breakfast or B&B booking platform. The move added about 300,000 quality overseas properties to its listings.
Fishtrip marked Tujia's first foray into the overseas homestay market. It had acquired Mayi and the homestay businesses of both Ctrip and Qunar in the Chinese mainland last year. Its strategy reflects its increasing appetite for overseas B&B business, analysts said.
To cater to Chinese travelers, Tujia lists more than 1.2 million homes across 400 Chinese cities and 1,037 overseas destinations. It offers apartments, homestays, villas and other travel services, ranging from family tours, business travels, vacations, team-building tours to short-term transitional renting.
"Demand for home-sharing services appears to be linked to China's consumption upgrade. Compared with hotels, shared homes offer larger space and better-equipped facilities," said Yang Changle, chief operating officer of Tujia.
"A homestay is more cost-effective, bringing leisure experiences for people in urban areas. We found that the proportion of house bookings for holding parties, playing board games and watching movies is on the rise. We will satisfy consumers' demands by providing diversified homestay booking services," he said.