Xiaomi's UK launch stumbles on 'click-bait' phone sale
Share - WeChat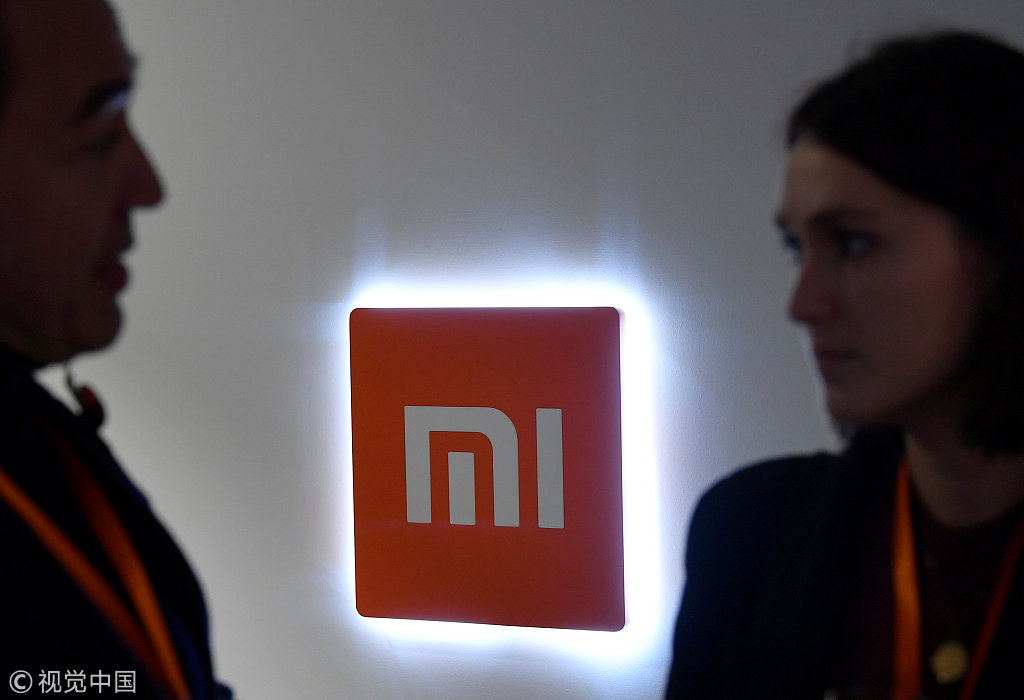 Chinese smartphone maker Xiaomi's latest inroad into the UK market is dented by an embarrassment caused by its first promotional activity a week before the company's official store launch in the country.
Xiaomi advertised its new handsets for just one pound ($1.30) last week in an online "flash sale" that left thousands of potential buyers disappointed when its website told them it had "sold out" soon after it had opened.
The campaign sparked a backlash with dozens of user complaints on Facebook and Twitter, while the BBC, London's Evening Standard and some specialist tech media picked up on the story on Monday, pushing the company's awkward incident further into the media spotlight.
One customer lodged a complaint with the UK's Advertising Standards Authority, which said it is now deciding whether to investigate.
UK users have said they felt cheated by the campaign, because rules were not clear from the outset.
Xiaomi offered just a total of ten phones at the one-pound sale price, within four different time slots. These phones were offered by random allocation, in a lucky draw format.
These facts were not mentioned on the sale's landing page. Instead, users had to click on a link to its terms and conditions, found at the foot of the site, and then scroll through to the detail half way down.
This angered UK users who felt they had wasted their time.
"For a company worth around $50 billion launching in a brand new country and making a big deal about it they could have done 50 easily. They didn't. They'll lose potential customers over this," Simon Hodge, a user, complained on Xiaomi's Facebook page.
Another user, James Bowen, said: "What a joke, as soon as the timer hit zero, it was out of stock - just clickbait to get people to visit the website."
Xiaomi subsequently apologized for what it said was a "misunderstanding". The company confirmed that ten British customers have received the phone, and confirmed that the procedure for selecting the lucky winners was random allocation and not first come first serve.
A Xiaomi spokeswoman said: "For future deals, we will take into account the need for clarity and differentiating in promotions we are running."
Xiaomi's UK promotion campaign incident highlights the importance of understanding cultural sensitivities when Chinese companies expand abroad, marketing analysts said.
"Xiaomi should have explained the rules of its flash sale right from the beginning, to provide transparency and clarity," Olive Hou, founder of the marketing agency Olive's Choice Creative in London.
"This is particularly important for the UK market where consumers care very much about rules, procedures and fairness," said Hou.
James Hebbert, managing director of Hylink UK, another marketing company, said Xiaomi probably should have focused more on establishing a solid reputation in the UK and building up a level of trust with British customers, before attempting more creative promotional deals.
"Marketing tactics used to make certain products seem more scarce are used by established brands all the time, such as Apple. But because Xiaomi is a newcomer in the UK market, it should focus on the solid foundation first," Hebbert said.
Xiaomi's original plan to open its first UK store in Westfield in the first week of November was delayed. Xiaomi confirmed that its new open date is scheduled on Sunday.
Founded in Shenzhen in 2010, Xiaomi has now become the fourth-largest smartphone manufacturer in the world – behind Samsung, Huawei, and Apple – in terms of shipments in the first quarter of 2018.
Since its founding in 2010, Xiaomi has accrued 200 million users in 80 countries, according to the company. Xiaomi pitches itself as a provider of high-performance handsets sold at reasonable prices.
The base model of the company's newest smartphone - the Mi Mix 3 - costs $475. By comparison, Apple and Samsung's latest offerings both have a base price of $999.