Midea targets bigger footprint in washers
Share - WeChat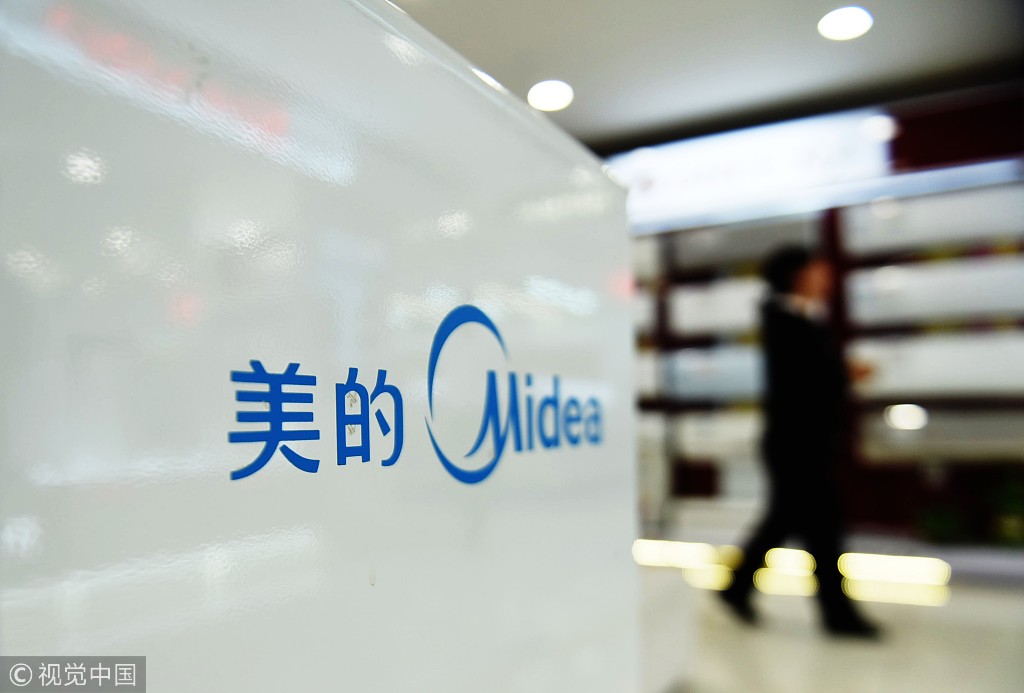 Arm Little Swan's recast, halt in share trade aimed at overcoming sluggish sales
Midea Group, a Chinese home appliances maker, plans to restructure its assets that include subsidiary Wuxi Little Swan Co, a washing machine maker, so as to strengthen the business segment.
In September, Midea and Little Swan both released statements saying they would suspend trading in their stocks from Sept 10.
On Oct 29, the two stocks resumed trading. Shares of both companies plunged on the day of resumption, and the share price of Midea fell by the maximum 10 percent.
Industry analysts said the market does not seem to be enthused by the merger deal, as Midea's high-end washing machines are not competitive enough in the market. Midea, which operates nine categories of products, may face rigorous challenges in washers, its relatively weaker business.
Before the trading halt, the market value of Midea and Little Swan reached 267 billion yuan ($38.5 billion) and 29.4 billion yuan, respectively.
The Foshan, Guangdong province-based Midea, the largest white electronic appliance manufacturer and exporter in China, became the largest stakeholder in Little Swan in 2008.
The two companies have collaborated on product capacity, research and development, marketing, supply chain and operational systems, but they remained independent in terms of operations.
Hong Shibin, a home appliance industry analyst, said Media has its advantages in air conditioning business, but is relatively weak in the segment of washing machines.
By restructuring its group-wide assets that include Little Swan, Midea will be able to consolidate its washing machine business, according to a report in 21st Century Business Herald.
Little Swan, established in 1958, has been a top domestic washing machine manufacturer. More than 90 percent of the company's sales revenue comes from its washing machine products.
In 1978, China's first fully automatic washing machine was developed by Little Swan, the company claimed.
In the first six months of this year, Little Swan achieved sales revenues of 12.1 billion yuan, up 14 percent year-on-year. During the same period, its net profit reached 902 million yuan, up 23 percent year-on-year, according to its earnings report.
Yet, Little Swan's sales growth in high-end products has been sluggish. For washing machines priced above 3,500 yuan, home appliance maker Haier Group accounts for more than 57 percent of market share, which is 22 percentage points higher than that of products of Midea and its affiliates, according to figures provided by market researcher China Market Monitor Co Ltd.
In recent years, Midea has set up a number of overseas plants, research and development centers, and also acquired stakes in several foreign companies. These moves have helped drive the business growth of the group.
Last year, Midea acquired an 80-percent stake in Italian air conditioner maker Clivet SpA. In 2016, it bought the white home appliance products business of Japanese home appliance manufacturer Toshiba Corp.