Get out of town, go back in time
Share - WeChat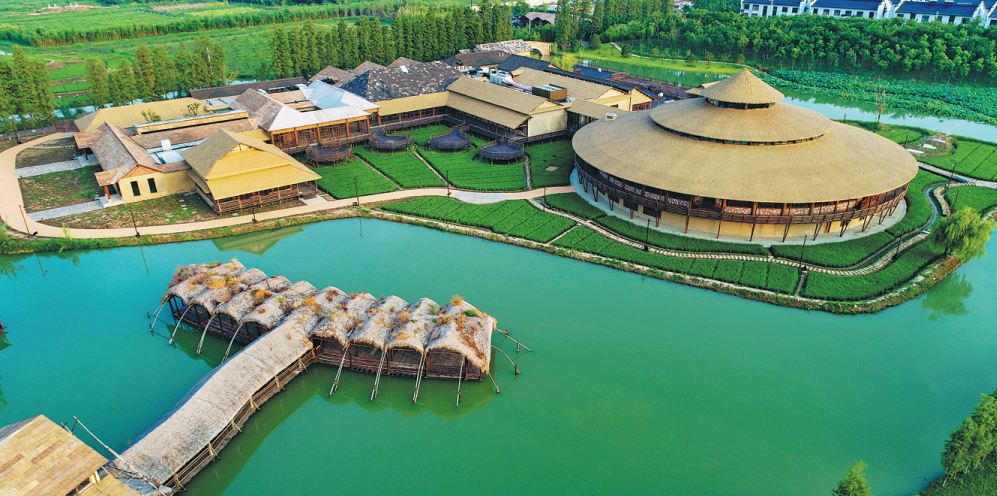 A village on Wuzhen's fringe is luring visitors who long for the simplicity of rural life
Zhejiang province's Wuzhen water town has been gaining global acclaim as a hub for technological innovation that's pushing internet development into the future - but its periphery is also increasing its profile as a rural destination hailing to the old days.
Shanghai resident Cheng Jingru says she was struck by photos of rape-flower fields, tree houses and gardens brimming with vegetables when she was skimming the official website of Wucun, a village to the east of the town's Xizha scenic area.
"The photos reminded me of growing up in the countryside," she says.
Nostalgia enticed her to book an all-inclusive package at a resort in the village. The itinerary includes working in the fields, feeding the livestock and strolling along country roads while enjoying local snacks.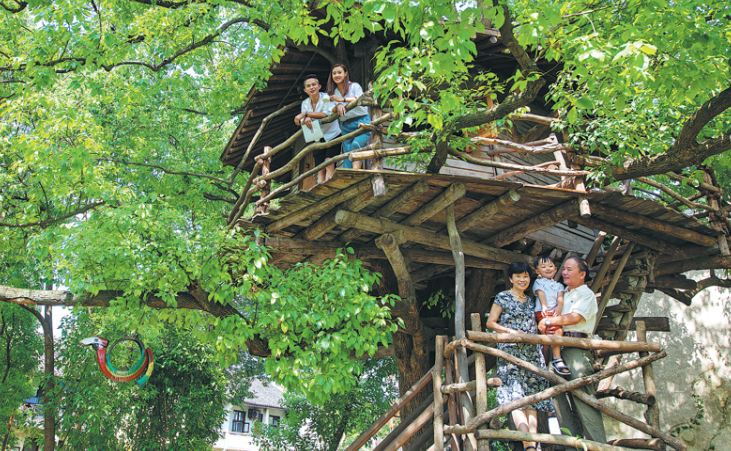 "I want my 7-year-old son to experience the farming life his mother grew up with about two decades ago," the 36-year-old says.
The resort-like attraction that developed in the natural village, Hongqiao, on the ancient Grand Canal that connects Beijing to the provincial capital, Hangzhou, opened as a tourism destination in early 2016. Villagers had relocated from their old-style houses to modern apartments that the local government had built near the main entrance of the settlement.
"We've preserved and restored these old buildings," 29-year-old village chief Li Yuan says.
They've been converted into guesthouses according to seven themes, including granary, mill and fishermen's home, he says.
"Visitors can engage in agricultural practices according to the themes," Li explains.
"For instance, they can learn how to make tofu in guesthouses with the mill theme."
Farmers in straw hats work the land year-round, ploughing, fertilizing and harvesting golden rice paddies.
"We want to become a tranquil village where people can see how farmers work and join them," he says.
"Urbanites can eat fresh vegetables they've picked or fish they've caught themselves."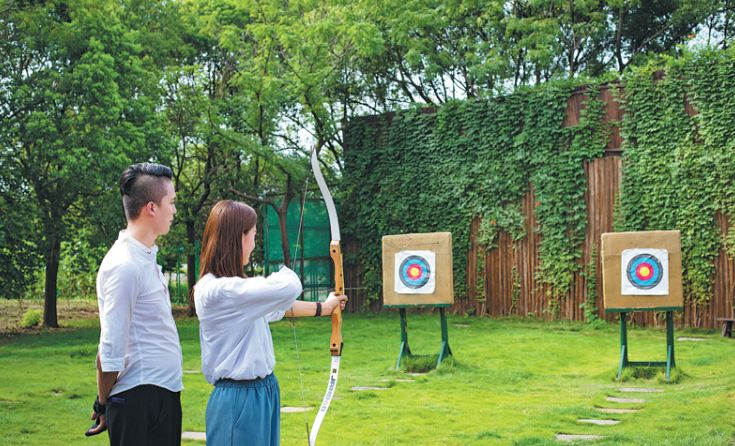 They can also use the Wuzhen Travel app to find scenic spots, entertainment facilities, stores, restaurants and even bathrooms.
The destination has proved particularly popular among families.
Wucun hosts over 180 rooms that accommodate 150,000 visitors a year, Li says.
A large hall with a conical roof has been built on the water and will be used as an art center for staging cultural performances.
The resort has boosted employment, especially among elderly residents who haven't migrated like 65-year-old Lu Yinbao.
She can conveniently commute between the village and her apartment, she says. And she has a stable income, unlike in the past, when it depended on harvests that varied from year to year.
"I used to work the land before Hongqiao village turned into Wucun," she says.
"I'm still doing what I used to do here. But I'm earning 20,000 yuan ($2,900) a year now."