New technologies help museums spread their wings
Share - WeChat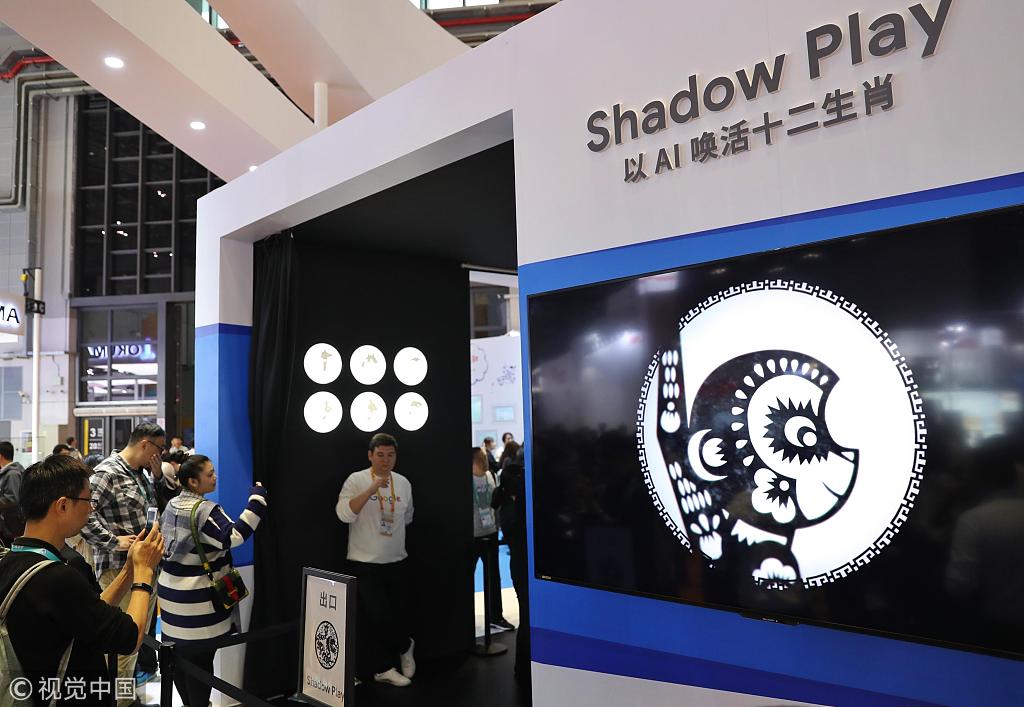 Artificial intelligence (AI) and other new technologies are keywords highlighted in exhibition section of cultural and tourism enterprises at the China International Import Expo as Chinese museums and cultural institutions tap into new technologies to preserve their artifacts and promote them to global audiences.
"Technological innovation and cultural creation are like 'wings of a bird' for the development of cultural industries," said Yu Qun, a senior official from the China's Ministry of Culture and Tourism, during a forum themed Synergy and Intersection: Summit on Culture+Technology on Nov 7.
The extensive use of innovative technologies such as internet, big data, 3D printing and intelligent manufacturing have introduced new products, business models and activities in the cultural industry, he said.
Shan Jixiang, director of the Palace Museum Beijing, spoke about how new technologies and innovative ideas helped the museum, one of the most popular in the world, to continuously expand its display and exhibition space, while attracting new audiences on digital media.
Palace Museum Beijing received 16.7 million visitors last year, about twice the number of the Louvre in France. Its official website received 891 million page views, Shan said. The museum has also launched a wide range of mobile applications, introducing its artifacts as well as Chinese history and culture to the public.
Together with partners such as the Google Arts & Culture, Palace Museum Beijing has made 1.86 million artifacts accessible on the internet, and created VR experiences and interactive games that enable people to "live" in the Forbidden City.
Licensed products from the museum have achieved a total sales volume of 1 billion yuan, Shan said.
Google launched the Arts & Culture initiative in 2011, aiming at making the world's culture accessible to anyone, anywhere for free, said Ben Wong, chief marketing officer of Google Greater China.
In China Google Arts & Culture has worked with Palace Museum Beijing, the Central Academy of Fine Arts, as well as cities such as Yangzhou, Jiangsu province, to promote their collection, culture and relics with new technology. Google has brought to the CIIE an interactive shadow play experience, where visitor's hand postures are projected on a screen and captured by AI, to become the character of a shadow puppetry show.
Cultural and tourism enterprises are exhibiting in 4,000-square-meter area at the expo and feature more than 80 companies from 21 countries and regions.