Walking the last mile of business digitalization
Share - WeChat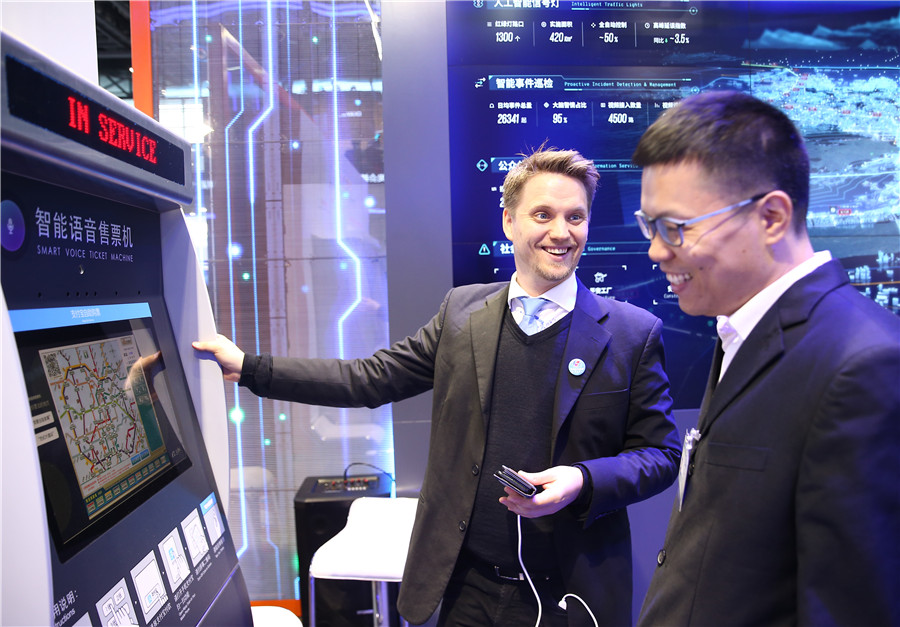 Liu Wenfeng and his wife have been selling vegetables in Wen'er vegetable market in Hangzhou for years. Like the other 279 stall owners in the market, he gets up around 2 am to source products from upstream suppliers, selling a wide variety of vegetables and winding up his day's business only around 7:30 pm.
Throughout the day he deals with customers and handles payments. But until recently, he received the payments in currency notes and coins. In the past, Liu said, he would occasionally receive fake bills, and found out they were fakes only later in the day and thus had to bear the loss. But thanks to the mobile payment boom and a QR code, his business has changed.
"Customers now scan my Alipay QR code to make payments. It saves me a lot of time. And now I don't have to bother about returning the change or worry about fake bills," Liu said, adding that he can be more focused on serving customers and let the payment transaction be handled by Alipay.
Liu is one of the millions of micro and small business owners in China. Statistics show that by the end of March 2018, individually owned businesses made up nearly 70 percent of the millions of stall-owners in the markets across the country.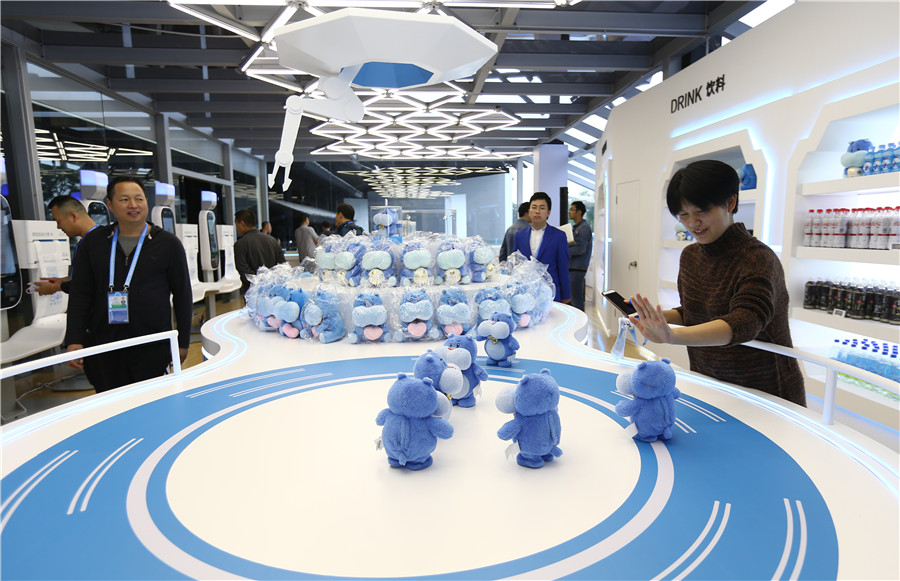 In addition to the problems they face in their daily business operations, many micro and small business owners lack access to financing to meet their needs and help their businesses to grow. According to Toward Universal Financial Inclusion in China, a joint report issued by the People's Bank of China (the central bank) and the World Bank earlier this year, only 14 percent of China's small businesses have access to loans or line of credit, compared with 27 percent on average in other G20 members. The report highlighted a number of reasons why small and micro businesses do not apply for credit, including complex application processes, high costs of getting a loan, insufficient loan amounts, and long review and approval periods.
To meet the diversified needs of small and micro businesses, which typically use QR code to receive payments from customers, mobile payment giant Alipay has leveraged its artificial intelligence (AI) and blockchain capabilities to seize the opportunity, and recently announced an ambitious initiative to extend its services, ranging from business loans to insurance services, to this group.
Over the next three years, Alipay's MYbank is expected to provide business loans for 30 million small and micro business owners and self-employed people. Alipay also expects to extend its insurance coverage to 50 million micro businesses by the end of this year and offer discounts of more than 500 million yuan ($71.8 million).
Moreover, Ant Financial, the world's largest third-party payment platform, will showcase its blockchain technologies at the three-day World Internet Conference in Wuzhen, Zhejiang province, which started on Wednesday.
And e-commerce giant Alibaba is hosting a photo show at the annual cyberspace gala, highlighting 100 people whose lives have been changed due to the development of the internet sector in China over the past decade.