Light of Internet Exposition reflects high-tech advances
Share - WeChat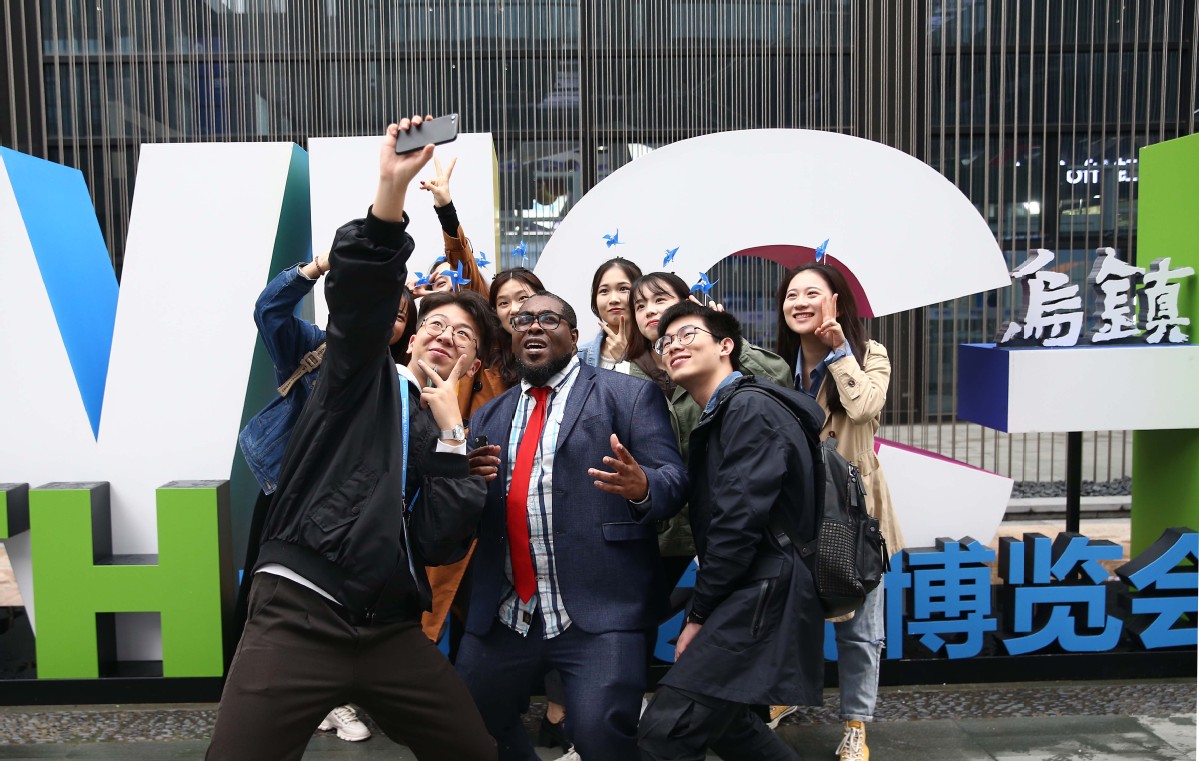 Already, China has the world's largest internet user base and a dynamic homegrown internet-driven industry. As of June, the country had more than 800 million internet users, more than the entire population of Europe, according to the China Internet Network Information Center, which allocates critical cyber resources such as website domains.
China's internet penetration rate is now at 57.7 percent, and about 788 million netizens access the internet through mobile devices, the center said.
"Internet innovation has been transforming the country's economy over the past several years," said Guo Jintong, chief marketing officer of Yonyou, a major Chinese enterprise software provider, at the news conference for the expo.
The company is demonstrating its cloud service solutions at the event to help drive the country's digital transformation.
"As one of the most impressive results of innovation, the internet is reshaping almost all industries, with ubiquitous networks, connectivity and big data. It will play an even bigger role in the future," Guo said.
His comment was supported by Chinese internet companies' recent great strides in expanding their research and development capabilities, as well as their rise as globally competitive players.
Last year, the country's top 100 internet companies earned 1.72 trillion yuan ($248.7 billion) in revenue, up by 50.6 percent year-on-year. The companies' combined profits in 2017 exceeded 270.7 billion yuan, marking a surge of 82.6 percent year-on-year, according to a report released by the Internet Society of China.
A McKinsey and Co report said internet-enabled technologies and business models will give China's economy a new burst of energy, with their contribution likely to surge from single digits to 22 percent of China's GDP growth by 2025.
At the expo, Alibaba Group Holding Ltd showcased its smart transportation platform, a "brain" that can assist with traffic management by automatically adjusting traffic lights in accordance with queuing vehicles and weather conditions. It can also identify whether people are wearing seat belts or making phone calls while driving.
Other innovative applications at the expo include an AI-enabled computer system that can tell whether users are likely to have eye diseases. It works by scanning users' eyes within seconds and comparing the information against its vast database.