Sinomach signs deals for imports
Share - WeChat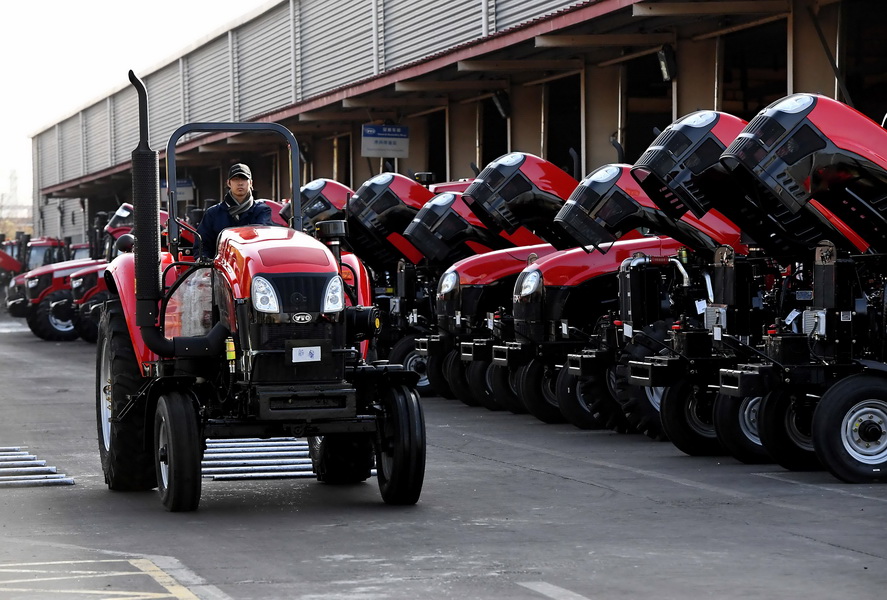 Ford, Siemens to bring products in; technology to be exported to Ghana
State-owned machine maker China National Machinery Industry Corp, known as Sinomach, signed 21 import deals with international partners worth a total $8.4 billion, including in high-end manufacturing, automobiles and information technology on Tuesday during the China International Import Expo.
"CIIE is a significant move to support free trade," said Ren Hongbin, chairman of Sinomach.
The 21 deals include a $45 million infrastructure project between China Machinery Engineering Corp, a manufacturing arm of Sinomach, and Mota-Engil Engineering and Construction Africa, a subsidiary of Portugal-based construction giant Mota-Engil.
According to Sinomach, the project is a classic example of Chinese companies and European companies teaming up to discover a third-party market. It is also the biggest cooperation deal by value between China and Portugal in the machinery industry.
Sinomach Automobile Co's strategic partner Ford Motor (China) Ltd signed a three-year contract starting from 2019 to import more than $4.5 billion worth of automobiles with Ford.
China Hi-Tech Group Corp, a textile subsidiary of Sinomach, signed an intent of purchase with Vietnam, Thailand, Belarus and India for $86 million worth of textile products.
It also contracted to buy 70 million yuan ($10.1 million) worth of equipment from Siemens and another 70 million yuan from Hitachi in the next three years.
Wang Haibin, executive vice-president of Siemens Ltd, China, expressed his appreciation for Sinomach and hoped for more in-depth cooperation in the future.
Sinomach also signed cooperation deals to export its technology. For example, in the agricultural sector, CMEC signed a $1.5 billion contract with the Ghana Cocoa Board in the largest single deal between China and Ghana so far in agriculture. Companies from both countries will team up in the cocoa industry for the first time in planting, pest-control, storage, processing and sales.