China's Shenzhen Airlines launches direct flights to London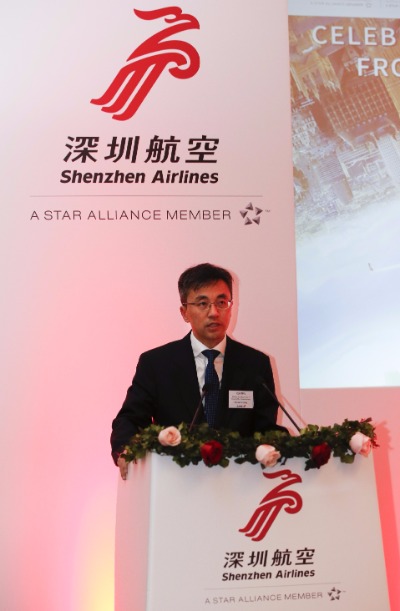 China's Shenzhen Airlines on Wednesday celebrated a new direct flight from Shenzhen, a southern Chinese city, to London.
It was the first direct flight between Shenzhen and London. The intercontinental route will be served by Airbus 330 wide-body aircraft and operate every Tuesday, Thursday and Sunday.
Wang Jie, vice president of Shenzhen Airlines, said at the ceremony that "Shenzhen-London route, as the first long haul intercontinental route launched by us, is a crucial starting point for Shenzhen Airlines to step out into the world."
He said the airline would blossom into an internationalized airline based in Shenzhen, with its route network covering Asia and the rest of the world.
The first flight launched on Oct. 30 from Shenzhen to London Heathrow airport. The flight departs from London at 9:40 pm local time (2140 GMT) and arrives in Shenzhen at 5:40 pm (0940 GMT) the next day. The return flight leaves Shenzhen at 2:10 pm (0610 GMT) and arrives in London at 7:40 pm (1940 GMT).
Shenzhen Airlines Co., Ltd was founded in November 1992. By the end of 2017, it has operated about 200 domestic and international routes.
`