UN Security Council members to visit China: Chinese envoy
Share - WeChat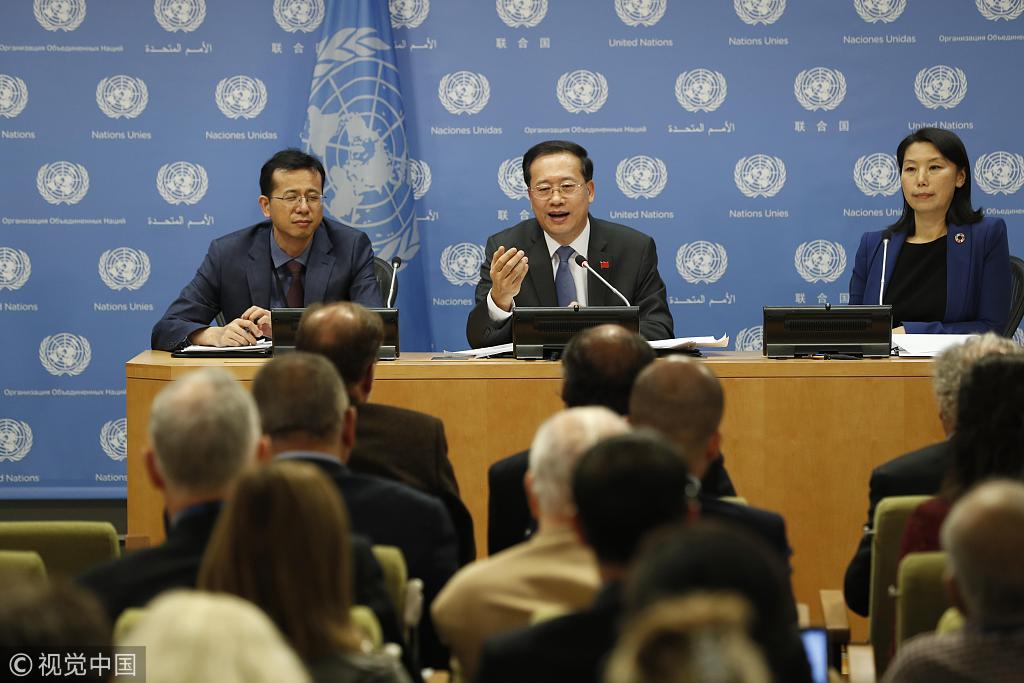 UNITED NATIONS - The UN Security Council members will visit China in November during China's presidency of the council, said Chinese Permanent Representative to the United Nations Ma Zhaoxu on Thursday.
"We are planning to hold two side events. The first one is the planned visit by the Security Council members to China," Ma told reporters.
The theme of the visit will be peacekeeping operations, he said. "We'll have a chance to visit the stand-by peacekeeping forces near Beijing and so we'll have an opportunity to exchange with the peacekeeping soldiers and officers and to discuss how to improve the work of peacekeeping operations."
The council members will also visit Shenzhen and Guangzhou in the southern Guangdong province - the pioneer cities of opening up and reform, said Ma.
This year marks the 40th anniversary of China's opening up and reform, he said. "That would be meaningful for us to go to the southern part of China ... and have an impression of China's development in the past 40 years."
"I have the honor to invite my colleagues in the council to pay a visit to China and to give my colleagues an opportunity to feel China, feel China's development, feel China's opening up and reform," said Ma.
The second side event would be a performance on Nov 6 in New York City by a Chinese troupe of disabled people, said Ma.
The troupe is well-known across the world. It has toured more than 100 countries and won awards from UN agencies, he said.