Oil, gas majors see surge in profits
Share - WeChat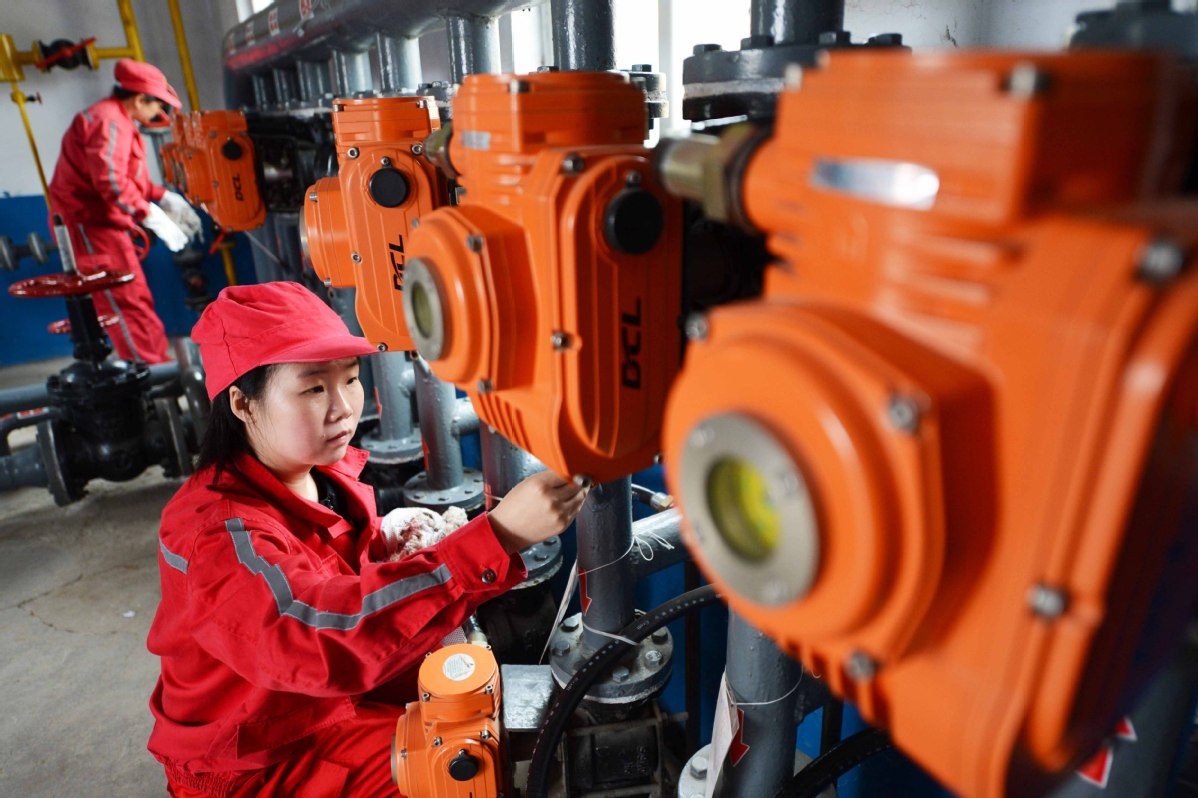 PetroChina, Sinopec report strong Q3 results on rising crude prices, demand
Major domestic oil and gas producers reported a year-on-year rise in their third-quarter earnings, boosted by rebounding global oil prices and increasing demand for gas in China.
PetroChina, the listed arm of State-owned China National Petroleum Corp, saw its third-quarter net profit increase 348.5 percent year-on-year to reach 21.04 billion yuan ($3.02 billion), a record high since 2014. Its third-quarter revenue hit 601.1 billion yuan, a 24.8 percent increase from the same period last year.
China Petrochemical Corp, or Sinopec, reported third-quarter net profit growth of 60 percent year-on-year to hit 18.38 billion yuan. Sinopec's third-quarter revenue totaled 772.7 billion yuan, a 33 percent increase year-on-year.
Yang Jianhong, head of Beijing Shi Chuang Energy Consulting Co Ltd, said higher global oil prices drove the growth, as spot prices for Brent crude oil and US West Texas Intermediate crude oil rose 39.1 percent and 35.7 percent year-on-year, respectively, to hit $72.13 and $66.92 per barrel.
Yang said China's increasing demand for gas also contributed to PetroChina's profit growth, while higher and rising chemical products prices drove Sinopec's profits higher.
"China's rapidly growing demand for gas opens the door for PetroChina's further growth," Yang said.
In first three quarters of 2018, PetroChina produced 2.67 trillion cubic feet of saleable natural gas, an increase of 4.8 percent year-on-year. The growth rate was much higher than its crude oil output, which rose 0.5 percent year-on-year to 663.3 million barrels in the period.
PetroChina said in its quarterly earnings report that the profit increase was partly due to reduced exploration and production costs. Operational costs for oil and gas production reduced to $11.47 per barrel, down 3 percent year-on-year, not including exchange rate impact.
Yang said that despite Sinopec's drop in crude output, rising global oil prices still played an important part in its overall profit growth, with rising chemicals prices also driving the rise.
"The higher-than-normal price for chemical products in China also helped the profit growth of the company," Yang said.
Sinopec's third-quarter net profit, however, was lower than that reported the second quarter of 2018. The decline followed consecutive profit growth over the five previous quarters. According to Reuters, the decline could increase concerns that a glut in the fuel market and higher oil prices could affect the leading refiner's performance.
PetroChina's net profit over the first three quarters totaled 48.12 billion yuan, up 177 percent year-on-year. Its revenue in the period totaled 1.71 trillion yuan, up 17.3 percent from the same period last year.
Sinopec's net profit for the first three quarters of 2018 reached 59.98 billion yuan, up 56 percent year-on-year. The company reported 2.07 trillion yuan in revenue in the period, up 18.8 percent year-on-year.