China celebrates women who make a difference
Share - WeChat Editor's note: The 12th Women's National Congress will be held on Tuesday. Organized by the All-China Women's Federation, the event is expected to help mobilize women nationwide to contribute to the country's ongoing development. Below, we profile five women whose dedication has had a major influence on their colleagues, friends and the wider community.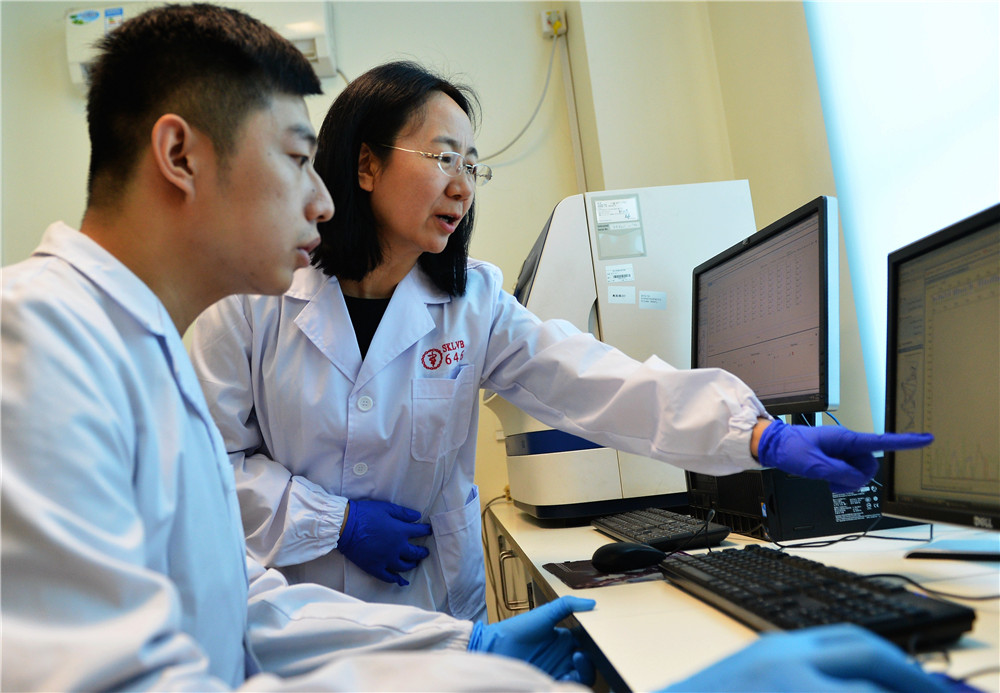 Chen Hualan
Vaccination expert
The tranquil atmosphere at the campus of the Harbin Veterinary Research Institute, in the capital of the northeastern province of Heilongjiang, belies its status as the home of China's resistance to the fast-evolving bird flu virus.
"Viruses are constantly mutating. A small mutation could trigger new risks, and we must be on duty around the clock," said Chen Hualan, lead director of the National Avian Influenza Reference Laboratory at the institute.
The laboratory shoulders the responsibility of monitoring new strains of bird flu, evaluating the danger they pose and characterizing genetic mutations, and providing scientific evidence for the issuance of alerts and vaccine development.
The three-layered program aims to "leave no traces of avian influenza viruses out of our sight", the 49-year-old said.
In 2002, after postdoctoral research at the US Centers for Disease Control and Prevention in Atlanta, Chen returned to China to form a new team dedicated to tackling bird flu.
At the time, the country was in dire need of talent to prevent and control the illness.
Globally, the countermeasure to avian flu outbreaks was to cull all poultry in affected areas.
That approach was costly and cruel, Chen said. Instead, she aimed at providing effective, safe vaccination.
"I tossed and turned at nights before I flew back from the US. I couldn't help thinking about allocating tasks, recruiting colleagues and conducting tests," she said, adding that the institute in Harbin, where she completed her doctorate in 1997, had promised strong support.
"It felt like my brain was bursting with ideas about science and research. I was keen to start a new laboratory and start work," she said.
Chen has maintained her youthful passion, resolution and concentration with every step to professional prominence.
Her team has developed several vaccines for bird flu. By the end of 2016, more than 200 billion doses had been manufactured, helping to protect about 10 billion birds worldwide.
Chen said scientific researchers must develop a laser-sharp mental focus. As a virologist, she often deals with public anxiety and disagreements that could be distracting.
Following an outbreak of H7N9 in spring last year that infected 766 people and killed 288 in China, Chen urged a nationwide vaccination program for poultry because the newly mutated virus had a high mortality rate for humans.
She was confronted with strong opposition and emerging fear, but her persistence, allied to timely decision-making by the Ministry of Agriculture, contributed to a sharp fall in case numbers following the program's launch last year.
Though the threat of an epidemic still looms, Chen has faith in humanity's ability to control and prevent bird flu. "We are always working to achieve our goal," she said.