State Grid to intensify efforts for overseas expansion
Share - WeChat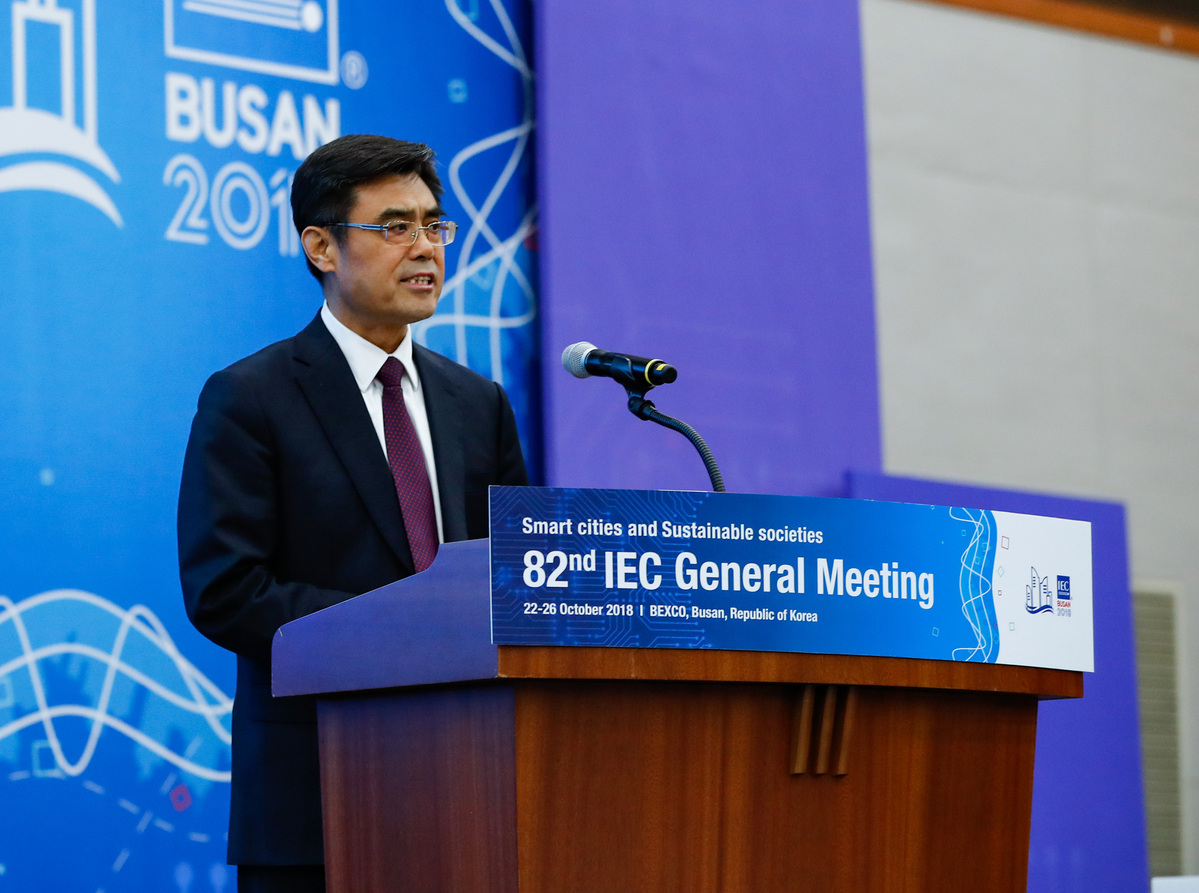 State-owned State Grid Corp of China, the largest utility company in the world, is looking to make further inroads in global markets after its success with energy and transmission projects in Brazil, Australia and the Philippines, a top official said on Friday.
Shu Yinbiao, chairman of State Grid, said the company will strive to further strengthen its grid construction efforts, including power transmission and transformation engineering construction, to get actively involved in local power projects. He said this while attending the 82nd annual conference of the International Electrotechnical Commission in Busan, South Korea.
The company's total overseas assets under management were $65.6 billion to date, while the total overseas construction contract value was $41 billion. According to Shu, the company has been able to achieve this due to its world-leading technology and abundant engineering experience in long-distance power transmission, large-scale grid construction and operation, and smart grids and micro grids.
Meanwhile, Shu was elected head of the IEC at the Busan meeting, making him the first from China to head the organization in its 112-year history. IEC is the world's leading organization for the preparation and publication of international standards for all electrical, electronic and related technologies, which are known collectively as electrotechnology.
According to Shu, State Grid is planning to step up cooperation with partners from abroad to jointly set up international standards in high-voltage electricity transmission, smart grids and electric vehicle charging.
The company has set up 10 transnational transmission lines with neighboring countries and is currently pushing forward new transmission projects including the China-Mongolia transmission project. Most of the projects adopt Chinese standards, said Shu.
In the traditional industrial sector, the international standards are usually led by developed countries including the United States, Germany and Japan. However, China, with advanced standards in emerging sectors of strategic importance including high-speed train, nuclear, high-voltage clean power lines and new energy, has been slowly rising up the ranks.
Frans Vreeswijk, IEC general secretary, said China's technologies in ultra-high-voltage transmission were significant not only for the country, but for the rest of the world also.
China has realized ultrahigh voltage transmission of more than 3,000 kilometers, which is a historic initiative that promotes sustainability through connectivity and integration, he said.
Joseph Jacobelli, a senior analyst of Asian utilities and infrastructure at Bloomberg Intelligence in Hong Kong, said Chinese companies have advanced technology in distributed photovoltaic power grid technology as well as renewable energy technology.
"State Grid has accumulated investment knowledge from its many projects in various continents in the past few years and has the strength to help several nations in building their grid networks," he said.