Chinese astronomy photographer stars in major competition
Share - WeChat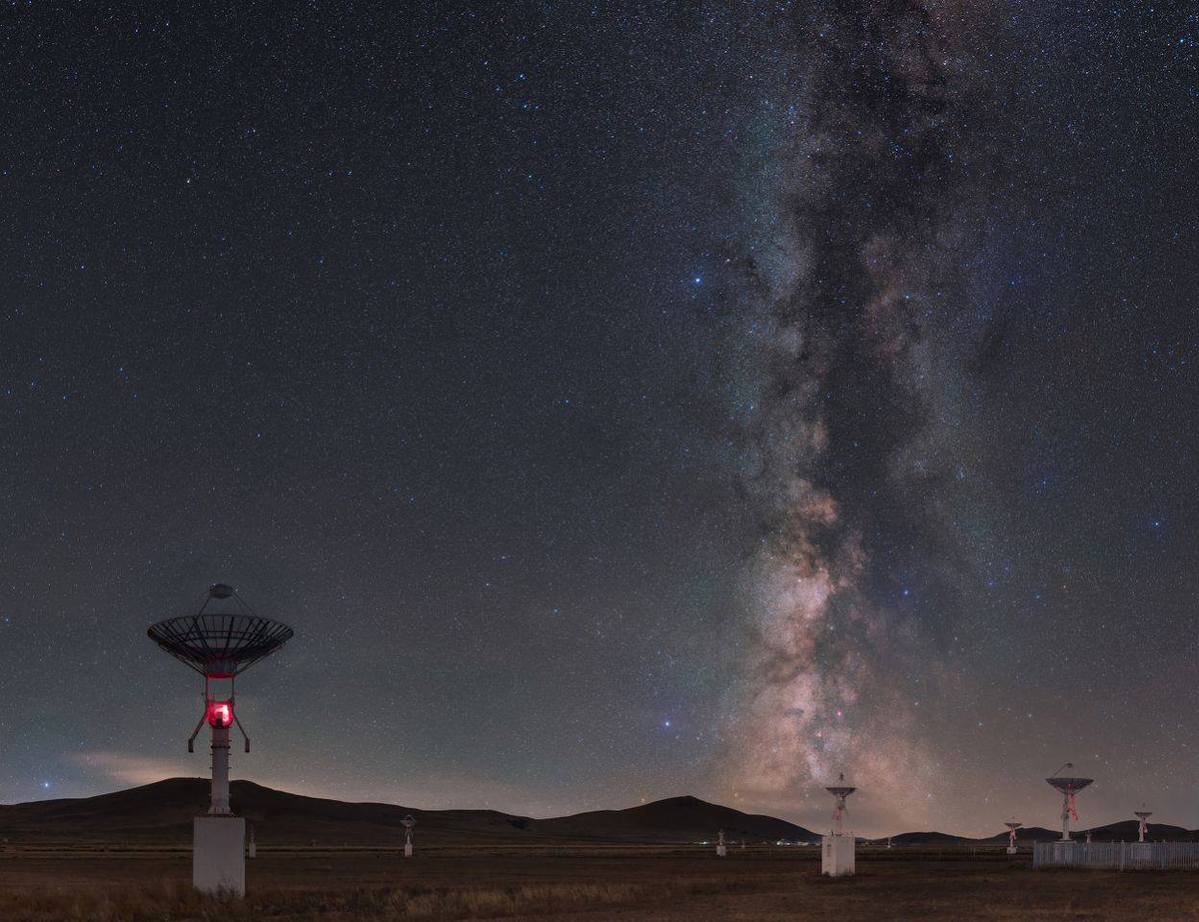 A Chinese amateur photographer has scooped a major award in the world's largest astronomy photography contest and will have his work showcased in an exhibition at Royal Museums Greenwich in London.
Li Tianhong, a 30-year-old electrical engineer from Changsha, in Hunan province, won the Sir Patrick Moore Prize for Best Newcomer in the Astronomy Photographer of the Year 2018 competition.
The contest, which received 4,200 entries from 92 countries and regions this year, is run by the Royal Observatory at Royal Museums Greenwich and is widely considered to be the most prestigious competition of its kind.
Li's winning photograph, titled Galaxy Curtain Call, shows the Milky Way arcing through the sky above the Chinese Spectral Radioheliograph in North China's Inner Mongolia autonomous region.
Chris Bramley, editor of the BBC Sky at Night magazine and one of the competition's judges, explained what made the image stand out.
"The dishes of the radioheliograph at Ming'antu in Inner Mongolia are designed to do radio astronomy on the sun," said Bramley. "But here, with the sun below the horizon and the Milky Way rising majestically up into the night sky, they are at rest and appear to be staring up in wonder at the majestic view."
The image and the winning shots from 30 further categories form part of an exhibition that opened on Wednesday at the National Maritime Museum, which is part of Royal Museums Greenwich.
Li said he took up astronomy photography as a hobby in 2013 after witnessing some spectacular night skies while traveling in western China.
"Winning this award is a great honor and pleasure for me," Li said. "I feel like my hard work over all these years has finally paid off."
Li says his preferred Chinese regions for astronomy photography include Tibet, Sichuan, Xinjiang and Qinghai. He says that the untouched wilderness and geological features in these areas serve as a dramatic backdrop to large skies untainted by light pollution.
"Looking up at the sky makes you realize humankind's insignificance – we are so small in comparison to the vastness of the universe," Li said. "Whenever I look at the stars, it makes me treasure my own life more, and I believe many people have this same feeling."
Li said it is hard to make money through astronomy photography in China because it is a niche field in the nation's photography industry. He hopes the award will provide him with more opportunities and added motivation to continue with his passion.
"I was fascinated with astronomy when I was little and my love of the stars kept getting stronger as I grew up," Li said. "No matter what, astronomy photography will be my long-term interest."
United States photographer Brad Goldpaint won the award for best overall image at this year's competition. His shot, titled Transport the Soul, pictures a photographer standing on the edge of a desert canyon in Utah under a starry sky.
This year's winners, shortlisted entries, and some previous winners will be published in the competition's official book, which will be available online from Thursday.
Most Popular