Hong Kong director unveils new martial arts comedy
Share - WeChat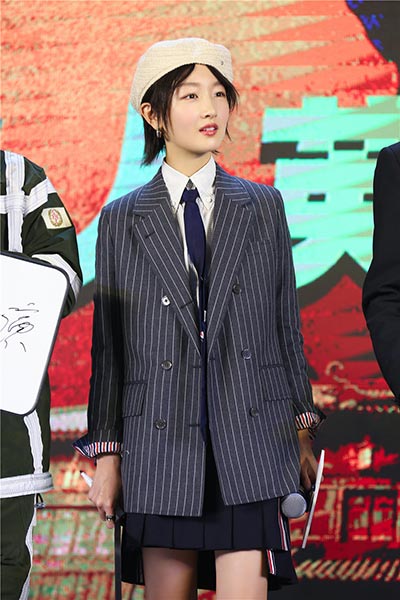 Hong Kong directors are known for their efficiency, and proficiency in a diverse range of films.
An exemplar of the craft, Andrew Lau premiered his latest flick Kung Fu Monster, a martial arts fantasy comedy, in Beijing on Oct 25.
Lau's best-known films include the 2003 crime epic Infernal Affairs, which was adapted into Martin Scorsese's Oscar-winning The Departed, and Daisy, a 2006 South Korean gangster-themed romance blockbuster.
The new film, which also marks Lau's first partnership with veteran filmmaker Derek Tung, will open across China on Dec 21.
Set in the Ming Dynasty (1368-1644), the tale follows a group of bandits scheming to rob a silver yuanbao (a type of ingot currency used in imperial China) transport escorted by government forces. But their criminal plan fails as they encounter a fleeing beast escaping the royal intelligence agency, Dong Chang. Things take a turn for the worse when the gang finds the beast is a monster.
Louis Koo, one of Hong Kong's highest-paid actors, leads the film, which also features Chen Xuedong, Bea Hayden, Zhou Dongyu, Wang Taili and Pan Binlong.