China lists top 100 outstanding private entrepreneurs
Share - WeChat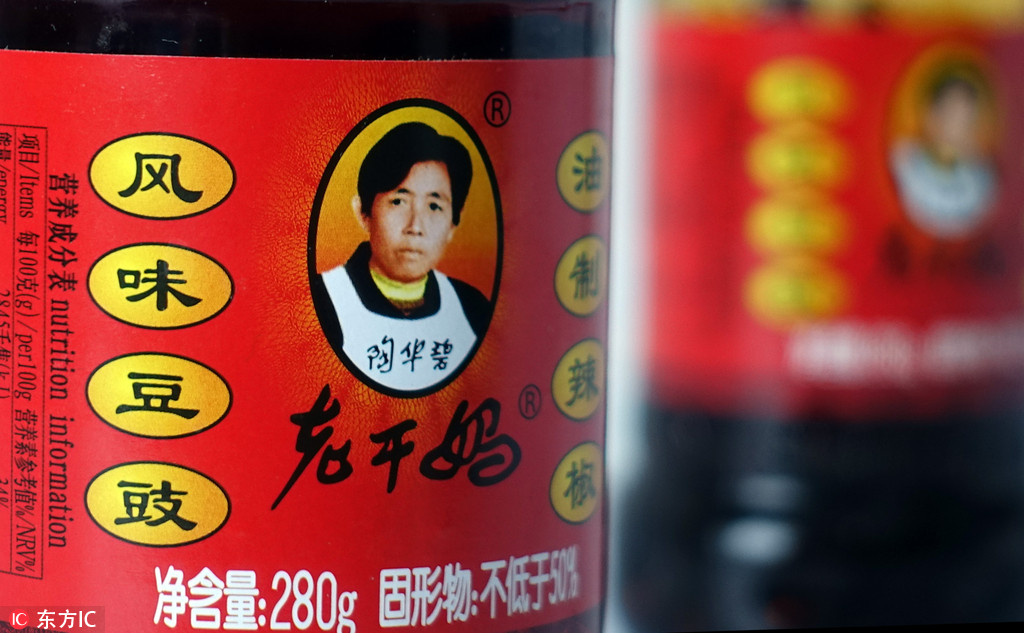 A list of 100 outstanding Chinese private entrepreneurs at the 40th anniversary of China's reform and opening-up was released by the United Front Work Department of the CPC Central Committee and the All-China Federation of Industry and Commerce (ACFIC) on Wednesday, according to a report by thepaper.cn.
It not only includes star entrepreneurs who routinely top China's rich lists, such as Alibaba chairman Jack Ma, Tencent chairman and CEO Pony Ma and chairman of Evergrande Group Xu Jiayin, or Hui Ka Yan, but also spotlights business leaders who have retreated behind or even passed away as long as they once played emblematic roles in China's private economic development.
Zhejiang province has nine entrepreneurs making the list, the most among China's provincial regions, followed by Guangdong and Jiangsu provinces, which have eight and seven business leaders on the list respectively.
The largest group of the 100 entrepreneurs, with nine names, is from the real estate sector while the internet sector has five.
Chen Dongsheng, chairman and CEO of Taikang Insurance Group, is the only entrepreneur from financial enterprise.
Most entrepreneurs on the list were born in 1950s and 1960s. The 81-year-old Nian Guangjiu, owner of Shazi Guazi snack brand, is the oldest on the list, while the 35-year-old Zhang Yiming, founder and CEO of Bytedance, is the youngest.
There are only five female entrepreneurs on the list, including Tao Huabi, chairwoman of Laoganma Special Flavour Foodstuffs Co, an enterprise famous for its hot chili sauce.
15 of the 100 entrepreneurs are also listed on the Forbes China Rich List this year, among them Pony Ma, Jack Ma and Hui Ka Yan have the greatest wealth, with $45.3 billion, $39 billion and $30.3 billion, respectively.
In addition, 30 of the 100 entrepreneurs are currently chairing A shares listed companies.
Some high-profile private entrepreneurs, such as Liu Qiangdong, CEO of JD.com Inc, Ding lei, CEO of NetEase Inc and Wang Jianlin, Dalian Wanda Group chairman, are not on the list, thepaper.cn report said.
Fan Youshan, vice-chairman of the ACFIC, said the nomination process for the list began in mid-June and nominators have to be investors in private enterprises registered with industry and commerce administrations at all levels who have emerged as outstanding representatives in the different stages of China's private economic development.
"The 100 private entrepreneurs selected are iconic people who have extensive social influence and play a prominent demonstration role in the development of China's private economy ," Fan said.
The private sector plays an important role in China's economic system, contributing more than 50 percent of tax revenue, 60 percent of GDP, 70 percent of technological innovation, 80 percent of urban employment and 90 percent of new jobs and new firms, according to Xinhua.
On Oct 19, Chinese Vice-Premier Liu He reiterated China's basic economic system and the crucial role of the private sector, the report said.
"We must uphold the basic economic system and give full play to micro, small and medium-sized enterprises and the private sector in economic and social development," Liu said.
On Monday, the Chinese government decided to facilitate the bond issuance by private companies, with liquidity support from the central bank to professional institutions, Xinhua reported.