Mexico seeks repeal of steel tariffs before signing USMCA
Share - WeChat MEXICO CITY - Mexico has stepped up its lobbying against US tariffs on imported Mexican steel before signing a trade agreement with its northern neighbor, a government source said on Monday.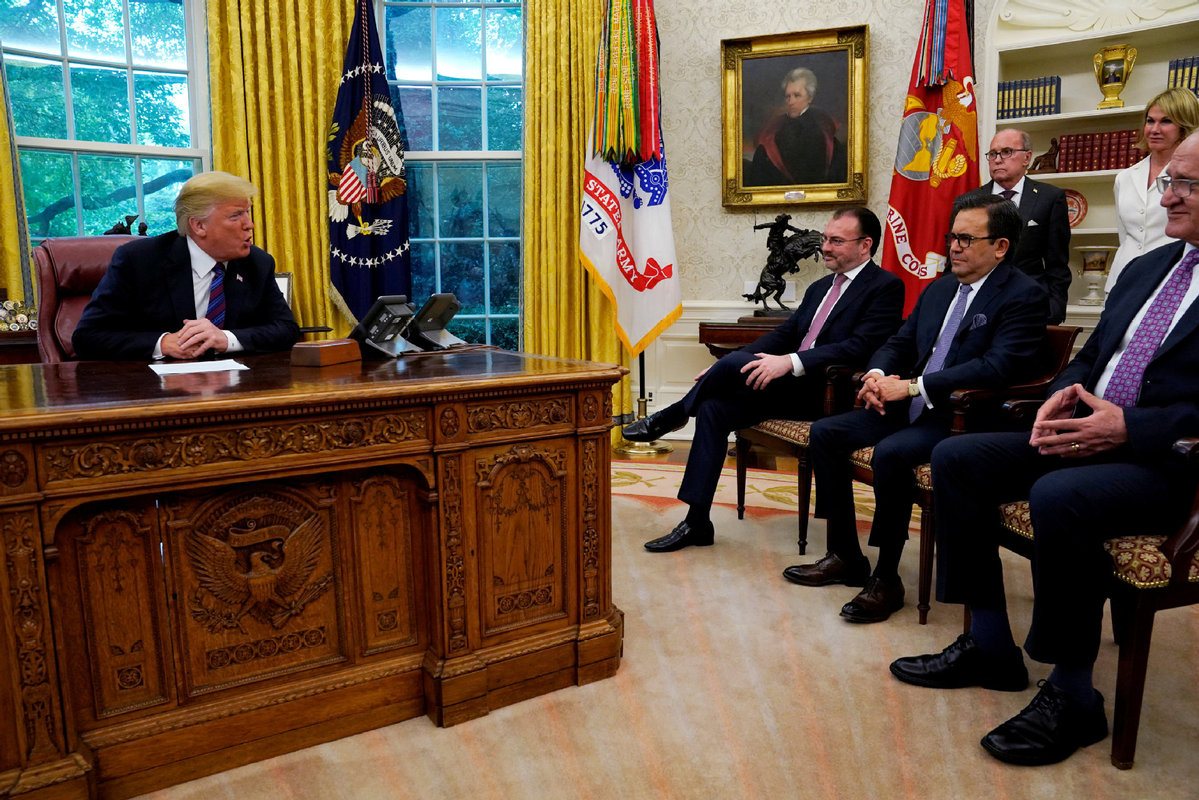 Mexico wants the US to scrap the tariffs prior to signing a three-way free trade deal USMCA at the end of November with the United States and Canada to replace the 1994 North American Free Trade Agreement (NAFTA).
Rogelio Garza, deputy minister of Industry and Trade at the Ministry of Economy, told steel industry representatives the government may have "good news" soon.
"We are working with our counterparts to move very, very quickly," Garza said at the opening of a congress of the National Steel Chamber (Canacero).
In June, the US imposed a 25 percent tariff on imported steel and a 10 percent tariff on imported aluminum from Mexico, Canada and the European Union, among other regions.
US President Donald Trump's administration cited national security concerns to justify the tariffs, invoking the 1962 Trade Expansion Act.
Meanwhile, Canada has said it will impose tariffs on some imported steel products starting Oct. 25, while it studies the potential impact on its national industry.
"As a trade partner to both the United States and Canada, Mexico should not be subject to these measures," said Garza, adding the government was confident both countries will drop the tariffs before the USMCA is finalized.