Carmakers focus on smart vehicles
Share - WeChat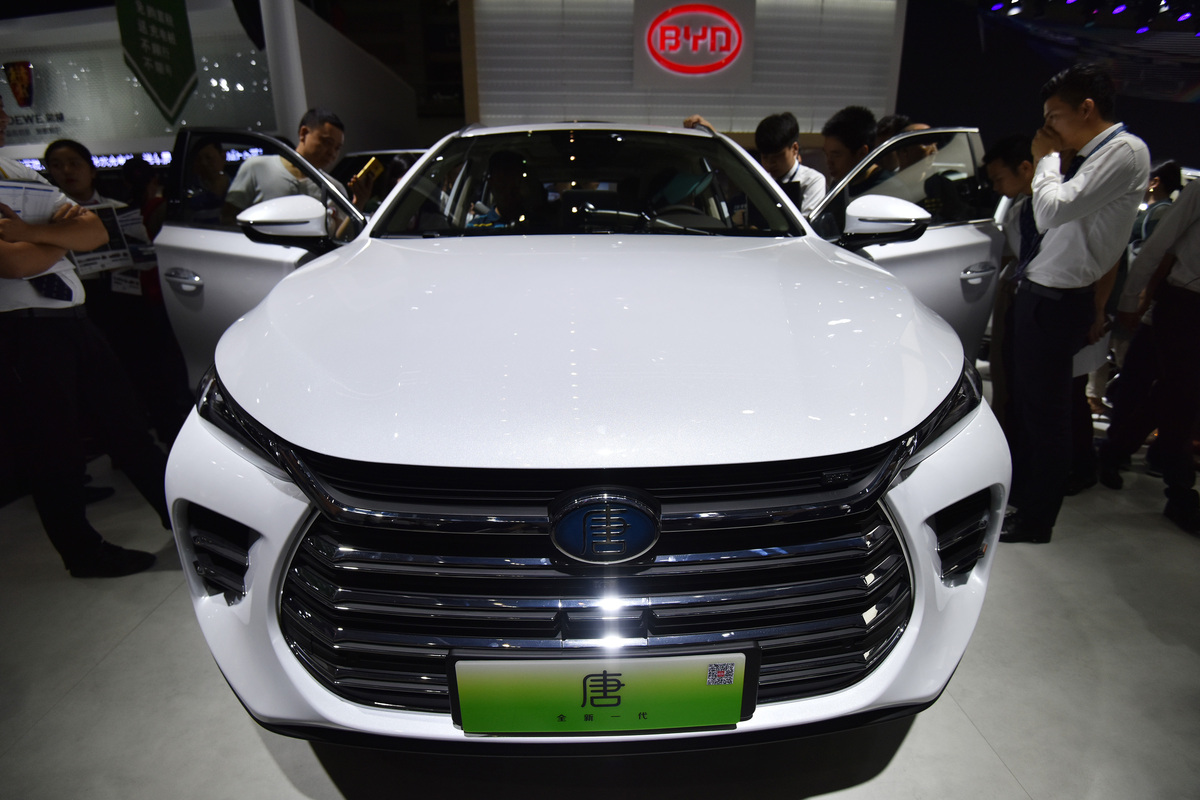 Industry to eye on new energy cars that are intelligent, connected to net
The focus of automobile developers in future years will be the creation and continuous improvement of intelligent, connected, new energy vehicles, according to experts and insiders at the World Intelligent Connected Vehicles Conference, held from Thursday to Sunday in Beijing.
"The intelligent connectivity of China's automobile industry is fostered by both the supply side and the demand side," said Yin Dan, vice-supervisor of the new energy vehicle business of the business consulting center at the State Information Center.
With the Chinese government fostering the development of intelligent connected vehicles, several cities have enacted laws and regulations for autonomous driving trials, including Beijing, Shanghai, Guangzhou, Shenzhen, Chongqing and Changchun.
Beijing has opened 33 road sections with a total length of 105 kilometers for automakers to test their autonomous driving technology, according to Yin.
People born in the 1990s and well into this millennium will account for 50 percent of the new car owners by 2027, Yin said, and those "young car owners rely heavily on internet and pay close attention to connectivity of automobiles" when deciding on what vehicle to purchase.
Thus, it's no surprise that data shows the generation born after 1990 takes the intelligent connected vehicle as the most promising development trend of the automobile industry, Yin noted.
Roewe RX5 is an internet-connected model launched by e-commerce leader Alibaba and SAIC Motor. In 2012, the youngest generation of car buyers accounted for 5 percent of Roewe RX5's total customers, which increased to 24 percent in 2017, according to Yin.
Her words were echoed by a raft of industry insiders and officials at the conference.
"Intelligent connected new energy vehicles are bound to be the final solution of the vehicle consumption upgrading and future mobility," said Lian Qingfeng, a spokesman for BAIC BJEV.
"Electrification is just the beginning of the new energy vehicle industry. The industry will be further shuffled by new visions and technologies."
To strengthen the collaboration among the leading automakers and improve overall technologies, BAIC BJEV is taking the lead by establishing the National New Energy Vehicle Technology Innovation Center, according to Lian.
China's major automakers are already embracing the trend.
"Changan new energy vehicles take the priorities to adopt the new intelligent connectivity technologies," said Su Ling, deputy general manager of Changan New Energy Vehicle Technology Co. The company is planning to forge integrated development between new energy vehicles and intelligent connect vehicles, striving toward the goal that all its new energy vehicles will be internet-connected, according to Su.
Shu Youxing, head of the vehicle intelligence technology at BYD Automotive Industry, told the conference that BYD has initiated a technology sharing website, which connects the 341 sensors inside finished automobiles, offering driving data to software developers.
China's internet giant Baidu, ride-hailing company Didi Chuxing and e-commerce giant Alibaba all make use of this technology sharing website to develop their automotive driving vehicles, according to Shu.
China is not the only nation striving toward the same goal. Australia, for example, has made strides in its autonomous driving technology and trials.
"Australian governments at every level support intelligent transport systems and emerging technologies in automated vehicles," said Matthew Brent, commercial counsellor of the Australian embassy in China.
Australia has a phased reform program so that conditionally automated vehicles can operate safely and legally on the country's roads before 2020, and highly and fully automated vehicles from 2020, he added.
The country is scheduled to invest 161 million Australian dollars ($114.61 million) to develop its satellite-based augmentation system, enhancing the intelligent traffic positioning, Brent noted.