Saudis face 'very severe' response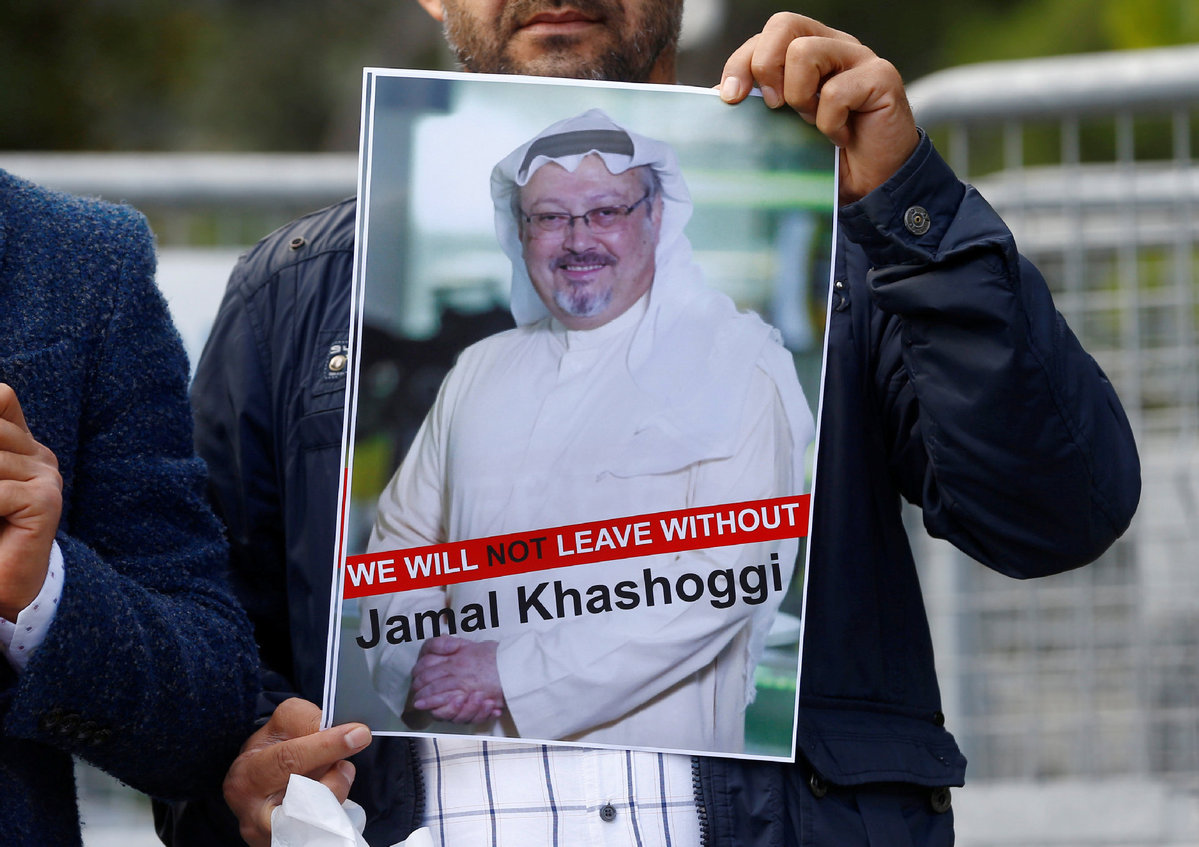 Trump issues warning, presumes Post writer dead; police searching forest
WASHINGTON/ANKARA, Turkey — US President Donald Trump said on Thursday that he presumes missing Saudi journalist Jamal Khashoggi is dead and that the US response to Saudi Arabia will likely be "very severe", but he still wants to get to the bottom of what happened.
Turkish police are searching a forest on the outskirts of Istanbul and a city near the Sea of Marmara for the remains of Khashoggi more than two weeks after he vanished after entering the Saudi consulate in Istanbul, two senior Turkish officials told Reuters.
Trump, who has forged closer ties with Saudi Arabia and the Crown Prince Mohammed bin Salman, acknowledged for the first time on Thursday that Khashoggi, a US resident and Washington Post columnist, had likely been killed.
"It certainly looks that way to me. It's very sad," Trump told reporters before boarding Air Force One on a political trip. In an interview with The New York Times on Thursday, Trump based his acknowledgment that Khashoggi was dead on intelligence reports.
Meanwhile, ABC News reported that US Secretary of State Mike Pompeo has heard an alleged audio recording of Khashoggi's murder, citing a senior Turkish official.
Speaking on condition of anonymity to ABC News, the official claimed the recording was played in meetings in Turkey on Wednesday, and that Pompeo was given a transcript of the recordings.
Separately, ABC News has also learned that Turkish officials believe that Khashoggi was killed inside the Saudi consulate following a struggle that lasted eight minutes and that they believe he died of strangulation.
"Secretary Pompeo has neither heard a tape nor has he seen a transcript related to Jamal Khashoggi's disappearance," said State Department spokeswoman Heather Nauert
Turkish officials have said they believe Khashoggi was murdered at the consulate and his body chopped up and removed. Riyadh strongly denies the allegations and said it is investigating the disappearance of the journalist, who was critical of Saudi rulers.
Trump spoke hours after receiving an update from Pompeo on the results of emergency talks in Saudi Arabia and Turkey this week.
Trump said he was waiting for the results so that "we can get to the bottom of this very soon" and that he would be making a statement about it at some point.
Asked of the consequences for Saudi Arabia, Trump said: "Well, it'll have to be very severe. I mean, it's bad, bad stuff."
The United States considers Riyadh a linchpin in efforts to contain Iran's regional influence, and a key global oil source, and Trump has shown no inclination to mete out harsh punishment to the Saudis. The United States and other Western nations are in a dilemma of how to respond because of business ties.
US Treasury Secretary Steven Mnuchin abandoned plans to attend an Oct 23-25 investor conference in Riyadh, as did executives from Goldman Sachs Group Inc, putting the high-profile event in question.
REUTERS