New BRI ocean cargo route rides wave of success
Share - WeChat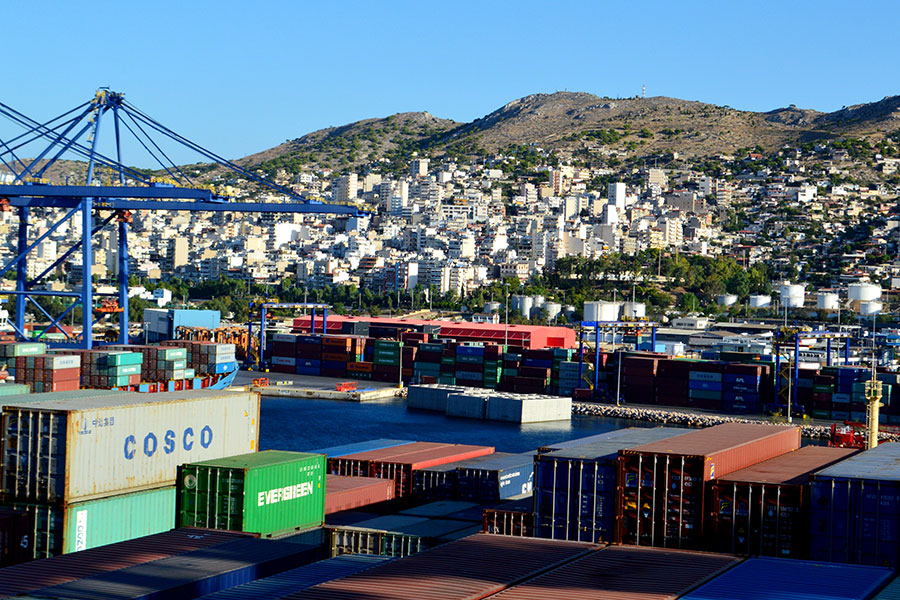 More goods are being transported to Europe, thanks to the 21st Century Maritime Silk Road and dedicated rail networks. Jiang Chenglong reports from Valencia, Spain.
In early September, Pedro Pastor Martinez and his wife were selecting toys and baseball caps for their young grandson at a large department store. They looked the caps over and occasionally tried them on as Chinese pop songs played in the background.
The store in Valencia, Spain's third-largest city, is called Hiper Number One, and the manager and sales assistants are all Chinese. "We love the goods here because the prices are low but the quality is high," Martinez said.
A number of young parents and their children were also in the store, choosing notepads for the upcoming back-to-school season. They probably didn't realize that the notepads were made in China and transported thousands of kilometers on giant container ships.
"Our store has thousands of different kinds of goods, most of them made in Yiwu, Zhejiang province, in East China," said Lu Xiao, manager of the 3,000-square-meter outlet.
Yiwu, which likes to be known as "the world of commodities", has several large trade centers that operate under the name of Yiwu International Trade City. The complex is home to more than 70,000 stores selling a wide range of goods across the world, including clothing, shoes, hardware and building materials.
Ancient and modern
In 2013, President Xi Jinping proposed the Belt and Road Initiative, comprising the Silk Road Economic Belt and the 21st Century Maritime Silk Road, with the aim of promoting business and cultural exchanges between China and trading partners, old and new.
The 21st Century Maritime Silk Road is based on an ancient sea route developed by renowned Ming Dynasty (1368-1644) admiral Zheng He, which ran from China to Europe via the South China Sea and the Indian Ocean.
During the past five years, many Chinese-made commodities, including goods made in Yiwu, have been sent to countries in East and South Asia, West Africa and Europe along the new route, offering consumers a wider range of choices.
After reaching Valencia Port by sea, the commodities are collected and sorted by an agency before being transported to local wholesalers and stores such as Hiper Number One.
Yimi Store Group Corp is a leading Chinese retail agency in Spain, and its chairman, Dong Leran, has worked in the country for 13 years. "On average, two TEUs (Twenty-foot equivalent unit containers, the industry standard) of commodities from Yiwu are sent from Valencia to our warehouses every day," the 37-year-old said. "We have eight warehouses in Spain, housing more than 10,000 types of goods."
Early last month, two TEUs destined for Dong's company arrived in Valencia, carried by MV Cosco Netherlands, a giant container ship with a capacity of 13,000 TEUs.
The commodities are not only supplied to large stores such as Hiper Number One, but also to about 5,000 Chinese-run stores of various sizes across the country and well-known Western retailers, such as Walmart and Carrefour.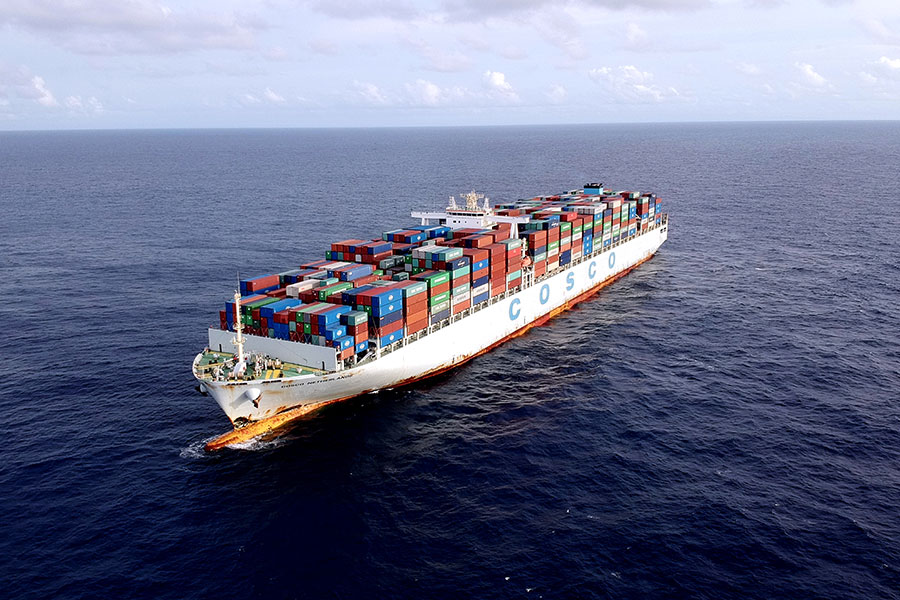 '100 yuan stores'
A small store brand is becoming increasingly prevalent on Spanish streets. Mostly operated by Chinese, the stores are called Hiper 0.6 Euros, equivalent to 60 euro cents (69 US cents), the equivalent of 100 pesetas, the currency Spain used before the country adopted the euro in 2002.
However, the local Chinese often refer to them as "100 yuan stores". Dong's sister, Dong Ruoshuang, who lives in the city with her husband and son, started a 100 yuan store-open from 9 am until 9 pm-in downtown Valencia in 2001.
Sales assistant Adriana Fernandes used to be a university teacher in Slovenia, but the 30-something has worked at the store for six months since returning to Spain so her son can study in their home country.
"Local residents, especially seniors, like shopping here because it's only a short distance from their homes," she said. "Goods from China are always much cheaper than those from other places, but the quality has risen a lot in recent years."
Martinez and his wife held a similar view. Though they worked as sales assistants at Carrefour for 17 years, they still make a 20-minute drive to Hiper Number One to shop every week rather than visiting their former employer.
"In fact, there's a Carrefour near the store. We worked at Carrefour for many years and know it well," Martinez said. "Compared with Chinese goods, the products are more expensive at Carrefour, but the quality of Chinese-made goods has overtaken those at Carrefour in recent years."
MV Cosco Netherlands, which set sail from Qingdao Port in the eastern province of Shandong in late July, is owned by China Cosco Shipping Group, which has the largest comprehensive cargo capacity in the world.
Back in Yiwu, a number of workers were loading containers that would be sent to the nearest sea port-Ningbo-Zhoushan Port in Zhejiang-to be loaded onto the next container vessel to sail.
They were employed by Zhejiang Sunshine Logistics Corp, one of the biggest export agents in Yiwu, which is responsible for loading containers for groups such as Cosco Shipping, Maersk and other major companies.
According to Zhejiang Sunshine, the volume of cargo it handles reached about 50,160 TEUs last year, double the figure in 2014.
"Nearly 60 percent of the goods were shipped to regions along the 21st Century Maritime Silk Road, including Southeast Asia, West Africa and Europe," said Yang Xiangfei, the company's general manager. "Europe has long been one of our major markets."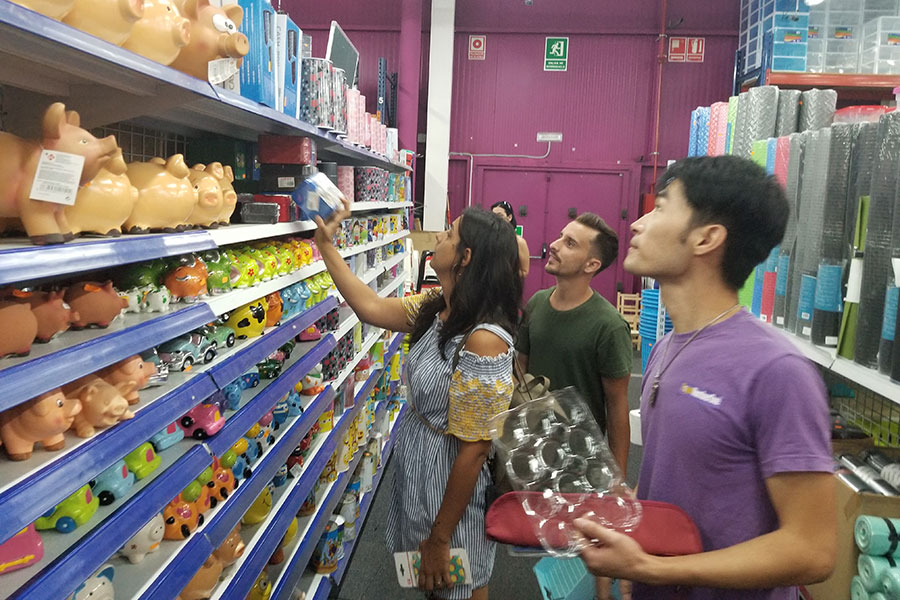 Advance orders
Zhanbang Craft Corp manufactures Christmas-related goods-such as plastic trees, cards and toy deer-at its factory in Yiwu and sells them both on-and offline.
Having been in operation for more than 10 years, the company accepts about 2,700 orders from May to September annually, with the largest amounting to 6 million yuan ($876,000).
"We are one of the largest producer-retailers of Christmas-related products in Yiwu International Trade City, and our clients are mostly from Europe and North America," said Huang Jinhe, Zhanbang Craft's owner.
"We often receive advance orders for Christmas the following year, before the current year's celebration has happened. We have already accepted 20 such orders this year."
According to Huang, though it's convenient to order online, foreign clients prefer to visit his outlets to check products or put forward customized patterns depending on tastes in different countries.
"Balls for Christmas trees are always popular, but clients prefer different colors. For example, clients from countries where it snows favor white balls while those from snow-free areas prefer golden ones," he said.
According to the Yiwu government, the value of the city's combined imports and exports to countries participating in the BRI reached 62.7 billion yuan in the first half of the year, accounting for 50 percent of the total.
To reduce the travel time, the Yiwu-Xinjiang-Europe rail line, which connects Yiwu and Madrid, came into operation in 2014. According to Yiwu Customs, the line carried 11,250 TEUs in the first half, a rise of 115 percent from the same period last year.
"Our clients' design requests are becoming increasingly diverse, so we have a special team to develop new designs and patterns every year," Huang said. "Orders are rising and clients are satisfied. That will benefit foreign people's lives to a large extent, I think."
In addition to goods from Yiwu, MV Cosco Netherlands' cargo included air conditioners made by Hisense and Ikea furnishings, which were loaded at Qingdao and Shanghai respectively.
When the vessel arrived at Piraeus Port in Greece, the air conditioners were unloaded and sent to the Czech Republic via the China-Europe Land-Sea Express Route, a rail line built by China and several Central European countries in 2014.
Faster operations
The line, which is cheap, fast and environmentally friendly, is a major BRI project. It began operating last year, starting at Piraeus and running to several countries, including Hungary, Austria, the Czech Republic and Serbia.
The journey shaves seven to 10 days off the traditional shipping route, where goods were transported via the Mediterranean and then transferred to rail networks at ports such as Rotterdam in the Netherlands and Hamburg in Germany.
Jiang Shan, a member of Hisense's public relations team, said the company ships a range of goods-including television components, washing machines, air conditioners and refrigerators-from China to European countries such as the Czech Republic, Spain, the United Kingdom and Germany.
"It takes 34 days to transport TV components from Qingdao to factories in the Czech Republic by sea and the China-Europe Land-Sea Express Route," she said. "Before, it took 42 days to ship them directly to Hamburg, after which they were sent to the Czech Republic by rail."
According to Cosco Shipping Lines (Greece), a subsidiary that operates the express route, more than 700 clients have used the service so far, and 535 trips were made in the first half, double the number in the same period last year.
After a one-day stopover at Valencia, MV Cosco Netherlands retraced its route to Shanghai.
Every time the vessel and its crew brave the winds and waves, people across the Eurasian landmass benefit from the trade it promotes.
"I get a huge sense of achievement every time I safely deliver the ship's cargo," said Gu Longhua, the captain.
"The Chinese characteristics of business credibility and hard work will spread further along the new route to the rest of the world, and I truly believe that China and other countries will cooperate and share the benefits of the 21st Century Maritime Silk Road."
Xie Chuanjiao in Qingdao contributed to this story.