China's BYD wins bid to supply electric vehicles to largest private bus operator in Vancouver, Canada
Share - WeChat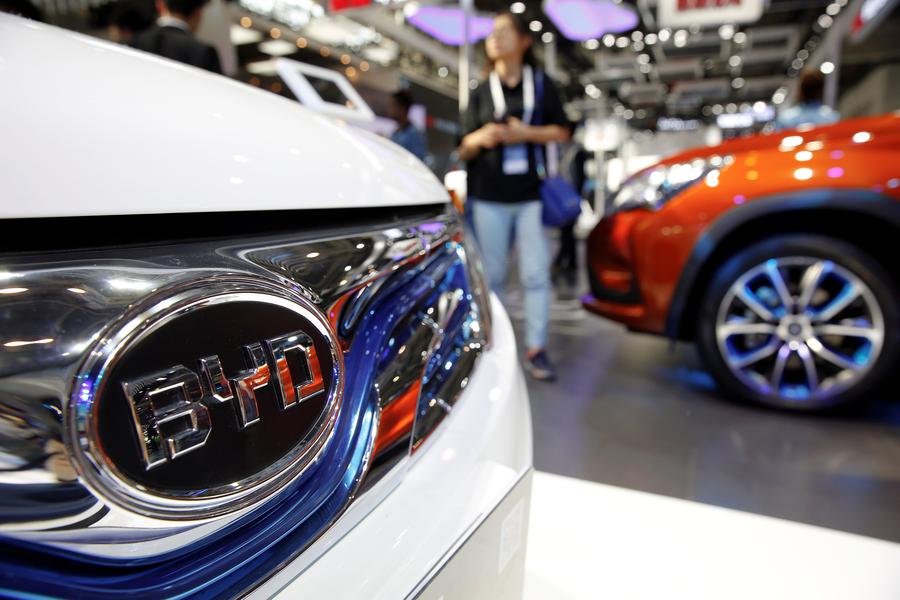 LOS ANGELES - Chinese electric automaker BYD has won the bids to supply vehicles to the largest private bus operator in Vancouver, Canada, said the company on Wednesday.
BYD Canada has been awarded for zero emission, battery-electric buses by WESTCOAST Sightseeing, the first tour company in Canada to order clean energy buses as well as the first to commit to having a 100 percent clean-energy vehicles by 2023.
WESTCOAST Sightseeing has agreed to work exclusively with BYD on converting all their fleet of 90 buses and make efforts together with the city to develop charging infrastructure, thus contributing to reduce greenhouse gas emission and help the environment.
"We are proudly working towards a greener and more sustainable future," said Rob Safrata, chief executive officer of WESTCOAST Sightseeing, adding that choosing electric buses and boats is the first step toward achieving their goal in 2023.
Safrata also noted that they are conscious of the impact their day-to-day operations has on the environment.
BYD Canada's vice president Ted Dowling echoed with Safrata, saying that Safrata has long held a clean energy vision and he is excited to be working with Safrata.
He also added that this move aligns perfectly with the recent announcement by British Columbia Premier John Horgan for the need to find other ways to reduce emission.
According to BYD, the company's battery-electric buses will make an immediate improvement to air quality and noise levels for the B.C. region, leading to a decrease of some 4,500 metric tons of carbon emissions per year based on the Environment Protection Authority (EPA) standards.
As the world leader in zero emission buses, BYD has invested more than $250 million in North America and has sold or leased more than 600 buses to 14 US states and across four provinces in Canada.