Shanxi coal firms take green strides
By Liu Zhihua, Liu Yukun in Beijing and Sun Ruisheng in Taiyuan | China Daily | Updated: 2018-10-12 10:46




Share - WeChat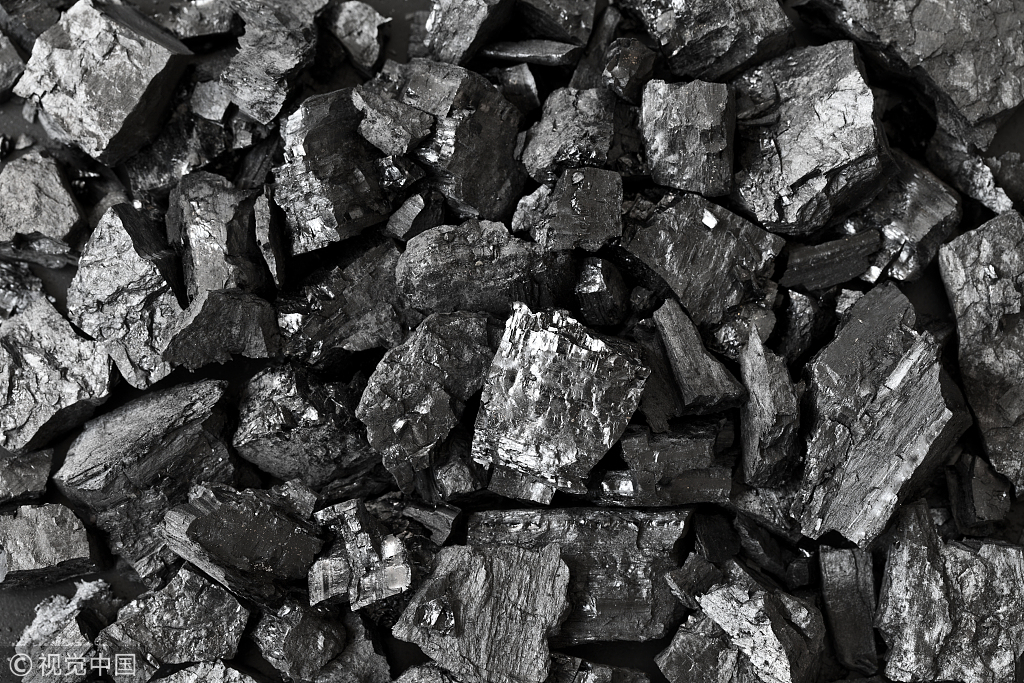 Companies make good progress in cutting pollution, use of renewables and value addition
Coal companies in Shanxi, a key coal producing province in China, have made remarkable progress in shifting from heavily polluting coal mining to clean and efficient use of the nonrenewable resources.
Some of the companies are also foraying into environmentally friendly and high value-added businesses other than the coal sector, such as new materials and equipment manufacturing.
In the past few years, more than 20 modern coal-based industrial parks have been established in Shanxi. Instead of simply mining and burning coal for power, companies in these parks have formed complete value chains of modern coal-based electricity, chemicals and construction materials, with a focus on energy saving and environmental protection, according to a report from the Shanxi Academy of Social Sciences.
At least 42 major projects, covering modern coal chemicals, equipment manufacturing, new energy vehicles and pharmaceuticals with a combined investment of 62.5 billion yuan ($9 billion) were signed during the seventh China International Energy Industry Expo in Taiyuan, the capital of Shanxi province.
"Traditional ways of using coal have low added value, and pollute the environment heavily. As Chinese economy develops with escalating environmental protection needs, coal companies must adopt strategies for the clean and efficient use of coal," said Han Yun, a researcher with the Shanxi Academy of Social Sciences.
Breakthroughs in coal technologies have provided a solid foundation for such strategies, and many have been used by coal companies in Shanxi to increase coal-fired electricity production efficiency, reduce pollution, and develop coal-based chemicals and other materials, she said.
Some Shanxi coal companies have invented clean coal technologies and chemical technologies that lead in China and even the world, Han said.
Shanxi Coking Coal Group Co Ltd, for instance, has been integrating coal and power resources in recent years. Its Gujiao power plant is China's largest mine mouth electric plant - a coal burning electricity generating plant near a mine - with an installed capacity of 3,120 megawatts.
Taigu heating project, supported by Gujiao power plant, now provides heating services to Taiyuan and nearby communities over an area of 80 million square meters.
The project broke records in covering areas with single heating source, and became a greener replacement for 377 heating boilers and 11,553 homemade furnaces in rural areas of Gujiao city. The project also helps to reduce coal consumption by 1 million metric tons and carbon dioxide emissions by 2.18 million tons.
Shanxi Jincheng Anthracite Mining Group Co Ltd, another coal group, has adapted tech innovation to coal production for environmental and safety concerns.
Shanxi Lu'an Mining Group Co Ltd, a leading coal group based in Changzhi, Shanxi province, developed a production line last year to make specific base oil products using coal. The project is estimated to produce more than 350,000 metric tons of two different base oils with high quality annually when it enters full operation later this year. One of the base oils is used for the aerospace industry, and the other is for civil use. The project is the largest of its kind in Asia, according to Liu Junyi, deputy general manager of the company.
Coal companies have also been developing other businesses to generate more revenue and achieve sustainable development.
Shanxi Coking Coal, for instance, developed 44 projects in emerging industries with a total investment of 12.84 billion yuan. Its newly developed business sectors cover logistics and big data.
During the first half of 2018, Shanxi Coking Coal's businesses aside from the coal sector accounted for over 52 percent of its total revenue.
Shanxi Lu'an Mining also produces high-end peony oil, a green and organic edible oil that the company attaches great importance for developing sustainable business, with an expected production capacity of 200 tons for 2018, Liu said.
Lin Boqiang, head of the China Institute for Studies in Energy Policy at Xiamen University, commented that coal companies must exploit opportunities in other sustainable businesses, apart from improving the clean and efficient use of coal, if they want to develop continuously.
"Coal is nonrenewable, and if coal companies in Shanxi stick to the coal industry alone, they will not have any future," Lin said.
Currently, coal companies are making good money because coal prices are relatively high, and have capital to get into emerging sectors, such as new energy, Lin said, adding such new businesses will also facilitate the upgrading of Shanxi province's economic structure and performance, making it less reliant on coal.