Securities brokers expand overseas
Share - WeChat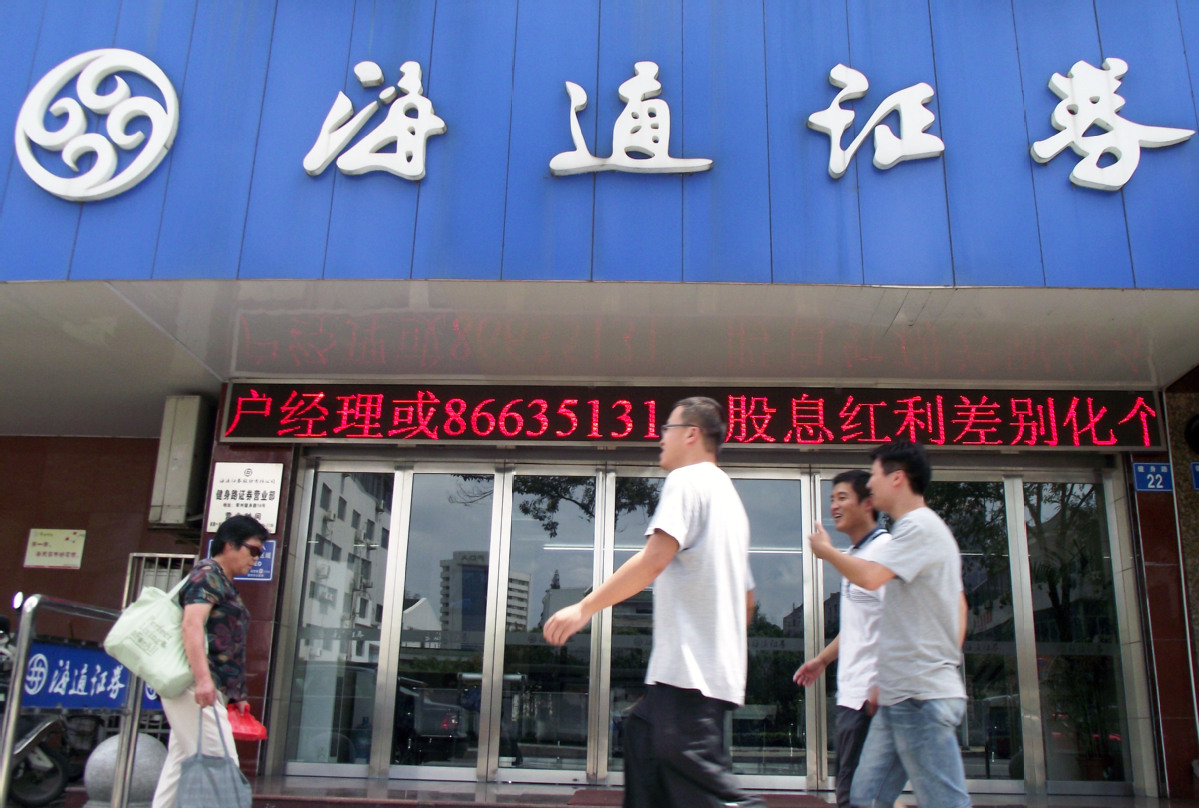 As the central government moves ahead with its financial reform agenda, some of the largest Chinese securities brokers are taking the lead to expand their business in overseas stock markets.
Amid prevailing protectionist sentiments, the Chinese government's sustained efforts to promote opening up have showed no signs of abating - a welcome boost for domestic securities companies at a time when the local A-share market remains largely isolated from global capital.
Some of the leading securities companies that have earned handsome profits in recent years are expected to be the first to benefit from the opening-up policies, according to the guideline released by the nation's top securities regulator earlier last month.
Chinese securities brokers planning to expand overseas should have net assets of no less than 6 billion yuan ($866 million), and should have operated for at least two years, according to the guideline issued by the China Securities Regulatory Commission.
Following some earlier moves by large securities companies, such as CITIC Securities and China International Capital Corporation, Haitong International Securities, a subsidiary of Haitong International Securities Group Ltd, announced earlier this week that the company had launched its market-making business in the United States, becoming the first Chinese market maker on the Nasdaq.
Lin Yong, CEO of Haitong International, said the company would initially focus on China-concept stocks as its major market-making target and adjust its coverage gradually, based on the market as well as the needs of clients in an effort to better serve global investors by linking up the Chinese and overseas capital markets.
The company said it will establish a global platform for investment banking, trading and execution and investment services centering on New York, London, Singapore and Hong Kong.
Jiang Qijia, a senior analyst at financial service provider Noah Holdings Ltd, said the expansion of Chinese financial institutions in overseas markets would become a definite trend, after China took steps to increase overseas participation in domestic markets and financial businesses.
"In the long run, Chinese brokers have the potential to expand their market-making services to overseas companies, which is expected to be a viable way to boost the prominence of the yuan internationally," he said.