Pence's speech revealed why ties off-course
Share - WeChat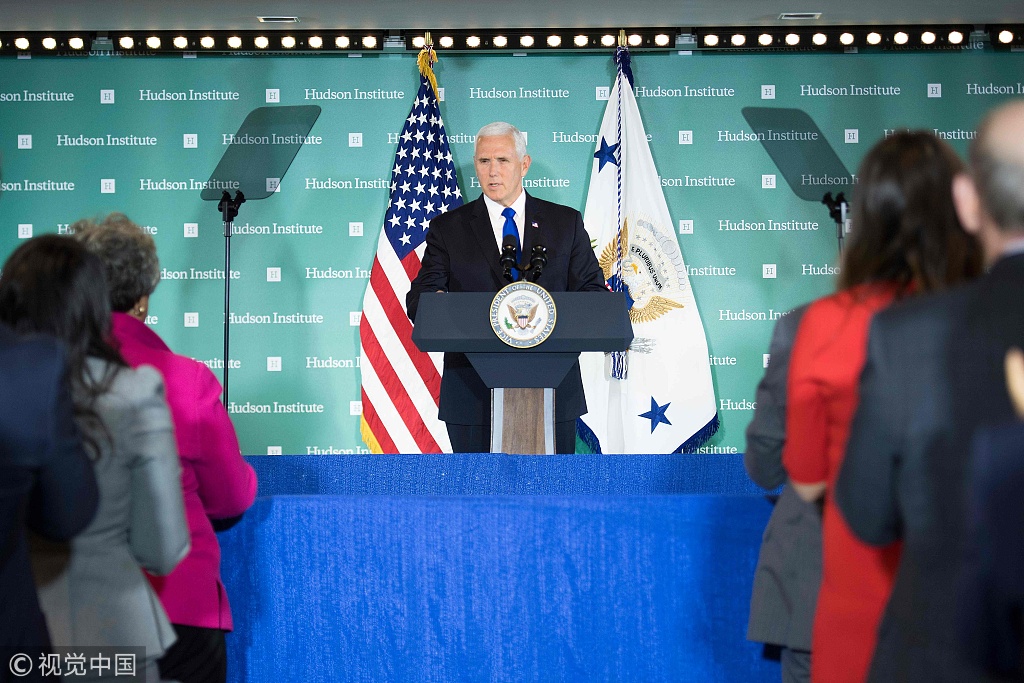 Editor's note: US Vice-President Mike Pence vehemently attacked China in his speech at the Hudson Institute on Thursday last week. A post on the speech by Shen Dingli, professor of international studies with Shanghai-based Fudan University, has gained much attention. Excerpts:
What Pence said in the speech-which some may buy-only represents the points of view of a minority, not least in the US, and will cause the dissatisfaction of the majority, as his views have suggest the Donald Trump administration is deviating from the proper course of Sino-US relations, which is for greater cooperation.
The unilateralism of the administration has brought about uncertainties to the world, while taking its toll on US society, which is increasingly split on some key issues concerning the US' stability and future.
Pence omitted, if not intentionally, that the countries' cooperation has always been reciprocal, and so has their friendship. Blindly portraying China as ungrateful only laid bare his own lack of awareness about the development of bilateral relations.
What has impressed us here in China is not the words of the speech, but who made it. Pence saw the trees, but missed the woods. As vice-president of the US, he should view relations with China in a comprehensive and objective way.
It is simply emotional and far-fetched to attribute all feats to the US, and all conflicts to China, which only pours oil on the fire, pushing the situation to evolve in a direction that is in neither side's interests.
Still, China needs to respond to the one-sided and extreme voice, and tell the world that China's development is of benefit to the world, including the US.
China will not falter on its own path which has benefited not only its own people, but also the people worldwide.
Most Viewed in 24 Hours
China Views