Snow-covered 'heavenly lake' amazes visitors
Share - WeChat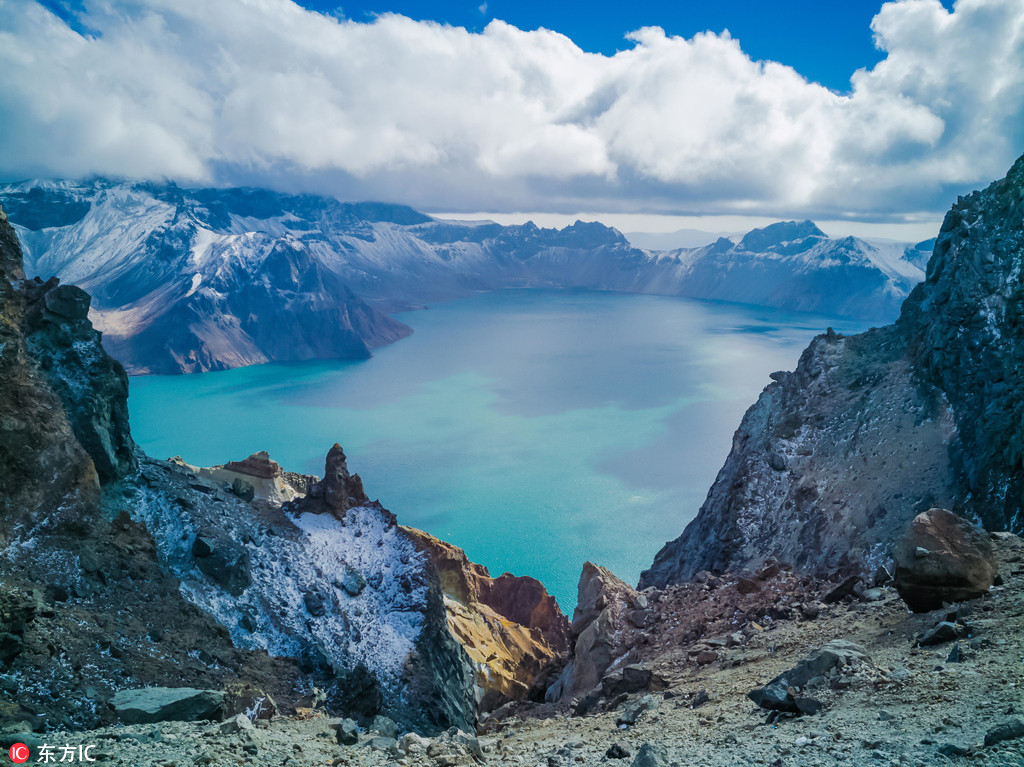 The Changbai Mountain reserve, which sits between China and the Democratic People's Republic of Korea, has long been a major summer and winter tourist destination.
Changbai Mountain, also known as Paektu Mountain, is the tallest in Northeast China.
It is also embraced by both the Manchu and Korean people as their sacred place of origin, the range representing the mythical birthplace of the Manchu state and the Qing Dynasty (1644-1911) founders.