Irish sojourn
Share - WeChat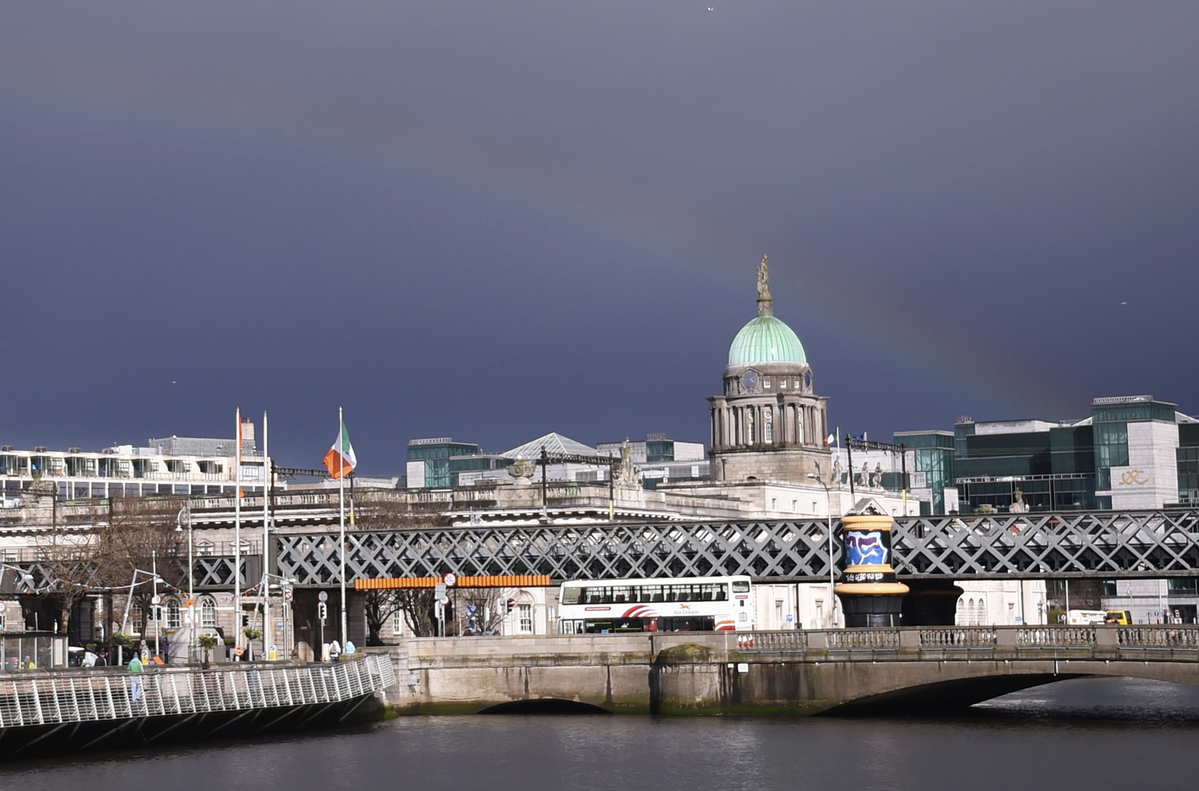 Tourism Ireland's marketing is taking more Chinese to the country, Wang Mingjie reports in London.
Ireland's aggressive digital marketing campaign aimed at attracting Chinese tourists has reaped rewards, with a dramatic rise in the number of visitors from China making their way to the island.
The latest official figures from Tourism Ireland, the marketing agency that publicizes the country overseas, show 90,000 Chinese inbound visits in 2017, up 45 percent from the previous year.
The top-three tourist attractions in the area are The Giant's Causeway, which is a UNESCO site in Northern Ireland, Titanic Belfast, which celebrates the place in Belfast where the ship Titanic was built, and The Guinness Storehouse in Dublin, in the Republic of Ireland.
James Kenny, Tourism Ireland's China manager, says the significant increase in interest in Ireland as a holiday destination can partly be attributed to the agency's focused marketing campaigns, principally on social media.
Last year, the Chinese director and TV host Gao Xiaosong's high-profile visit to the country for his talk show series Xiaoshuo: Ireland was carefully coordinated with Tourism Ireland. The show highlighted his visits to popular destinations, including those connected to the United States TV series Game of Thrones.
When the episodes were broadcast in December 2017, the agency held a social media campaign encouraging Chinese viewers to translate Irish poet William Butler Yeats's epitaph (Cast a cold eye. On life, on death. Horsemen, pass by!) in order to have the chance to win a trip to Ireland.
Kenny says, the campaign has had almost 300 million total views and podcast plays.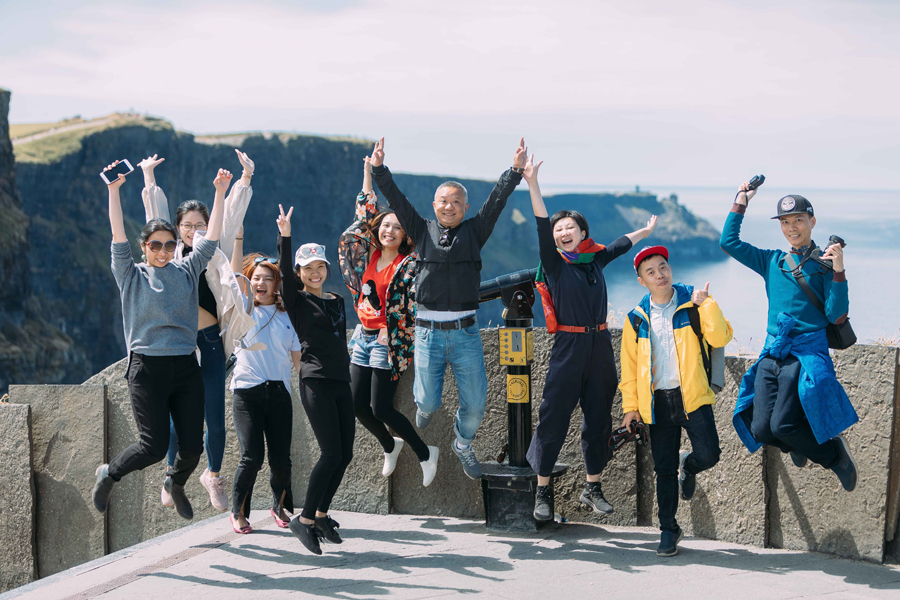 Christopher Ledsham, chief communication officer at China Outbound Tourism Research Institute, says: "A social media marketing approach such as Tourism Ireland's successful example, is certainly one that has worked for many destinations before and can continue to be effective in the future for other destinations, if done correctly."
In addition to social media, Ireland and China have a strong shared diplomatic history to build upon.
Ledsham says, many high-ranking Chinese leaders have visited County Clare's Shannon Free Zone, which played a part in the development of China's special economic zones. President Xi Jinping visited the zone as vice-president earlier.
"Xi's 2012 visit helped put Ireland on the map for many Chinese, as he was pictured partaking in many tourism-friendly photo opportunities, including trying his hand at Ireland's native Gaelic football at Dublin's Croke Park stadium," he says.
As part of its marketing efforts, Tourism Ireland has organized numerous visits to Ireland for people working in China's tourism industry, including writers, tourism agents and travel bloggers.
"These familiarization trips are a key part of our work with trade and media in all our markets," Kenny says, adding "if you haven't seen it, you can't sell it".
He says the strategy is centered around the knowledge that anyone who goes to Ireland will become a brand ambassador for the destination.
He says this personal touch is often very powerful because "the Chinese traveler, more than any other, relies heavily on word of mouth and reviews on popular sites".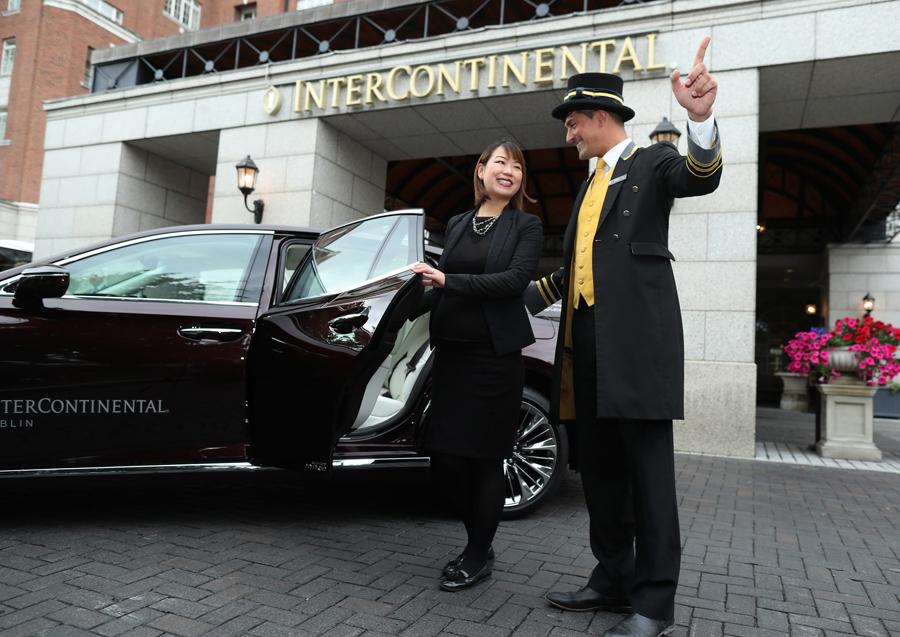 Ireland's most popular international attraction, The Guinness Storehouse, which welcomed more than 1.7 million visitors last year, saw huge growth from China, with 50,000 visits made by Chinese tourists in 2017.
"In 2010-11, The Guinness Storehouse had virtually no Chinese visitors. To reach almost 50,000 visitors in the space of a few years is a huge achievement and an indication of the potential this market has, not just for The Guinness Storehouse but for Ireland as a destination," says its business development manager Fiona Herald.
Ciara Hanley, director of sales and marketing at Intercontinental Dublin, says: "In recent years, we have seen a sharp increase, particularly, in the past two years where, for our hotel alone, China accounts for 9 percent of our overall revenue stream."
The hotel is participating in the local tourism authority's China Ready program, which means Chinese guests will be able to scan a QR code at the front desk for assistance in their own language. There will also be a Mandarin version of room service menus.
Traditionally, Ireland has been marketed in China as part of a UK-and-Ireland package but, with the advent of direct flights and a greater knowledge of the British Irish Visa Scheme, along with a rapidly-growing interest in independent travel to Europe, Lesham says Ireland will increasingly be a popular destination among Chinese travelers.
Contact the writer at wangmingjie@mail.chinadailyuk.com