Eat beat
Share - WeChat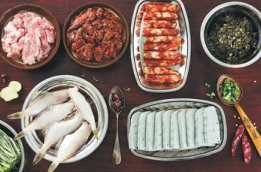 New Diantaixiang outlet opens
Diantaixiang's chef and owner Tang Yi took seven years to persuade his hotpot master in Chongqing to take him on as an apprentice, and he learned the craft for three years before opening his own restaurant, Diantaixiang. After Chengdu and Shanghai, Tang has set up his third outlet in Beijing. The condiments used in the hotpot are its key. And Tang's version has different types of chilies, all prepared separately. Tang designed a chili sauce especially for foodies in Beijing.
202, Building 1, China View Plaza, Chaoyang district, Beijing. 010-5336-7186.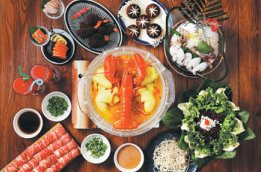 Shrimp Island's special hotpot
Shrimp Island's signature dish is its lobster and chicken hotpot, with a dozen ingredients including cordyceps flowers and wolfberry fruit. The soup base of the hotpot is stewed for more than eight hours. Other special soup bases are shrimp and chicken, sea cucumber, abalone and chicken, and crab and shrimp. The all-shrimp sashimi is another highlight with the shrimp coming from the United States, New Zealand and Spain.
2/F, No 15 Xidawanglu, Chaoyang district, Beijing. 010-8778-3702.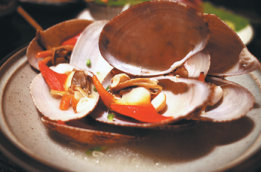 Fun for shellfish lovers
Everyday at 4 am, the owner of Syukkou Yippyou visits the market to select live shellfish. He also prepares the tanks to feed the shellfish. His outlet uses more than 30 kinds of live shellfish. And from sashimi and toasting to steaming with wine and hotpot, the chefs explore the best ways to make the shellfish shine.
Gate 24, Food Street, No 15 Xiaoyun Road, Chaoyang district, Beijing.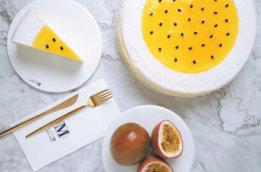 Sample a crepe feast
A pioneer in Mille Crepes, Lady M has just launched its first Beijing brunch, bringing its signature Mille crepes-more than 20 types of paper-thin handmade crepes layered with light pastry cream, and gently caramelized on top until golden. Combining French pastry techniques with Japanese precision, Lady M prides itself on creating the freshest and finest cakes and confectionary delights.
2F-17/72, Chaoyang Joy City, 101 Chaoyang Beilu, Chaoyang district, Beijing.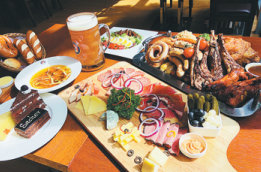 Beer treat on offer
Decorated in a Bavarian style, the Paulaner restaurant has a private beer garden. The Paulaner beer festival is running until Oct 7, priced at 1,080 yuan ($158) for a set menu for three to four people, including free-flow Paulaner beer, avocado steak salad, potato cream soup, and a medium butcher's platter-roast crispy pork knuckle, pork sausage, Nuremberg sausage, veal sausage, smoked pork fillets and meat loaf.
1/F, Hotel Maximilian, Beiyuandonglu, Chaoyang district, Beijing. 010-8493-0005.
Most Popular