Business leaders have their say on AI
Share - WeChat The 2018 World Artificial Intelligence Conference kicked off in Shanghai on Monday, and will run until Wednesday. Here are some quotes from business tycoons at the AI event.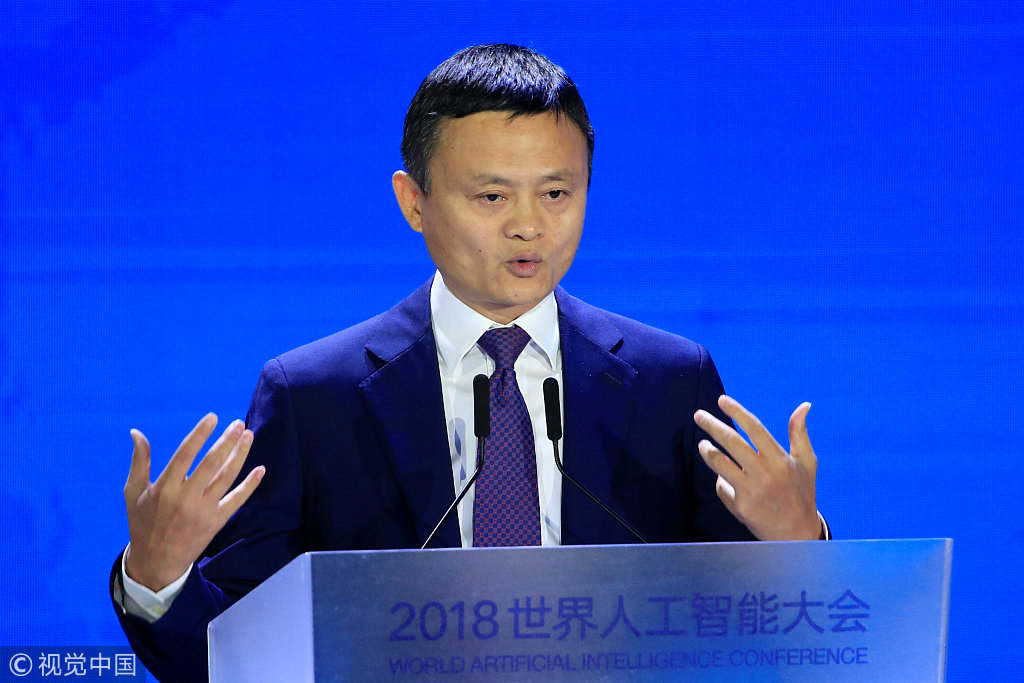 AI is not only a technology but also is a way of thinking to touch the world, perceive the future world and the human beings, Ma said.
It seems to be somewhat arrogant that AI means "artificial intelligence", Ma said. AI should be called "machine intelligence" rather than "artificial intelligence". Cars run faster than humans, but cars are not simulated humans. It is less meaningful to make a machine that simulate humans.
People do not need to worry the "machine intelligence" will surpass "artificial intelligence", but should worry that human's intelligence will stop growing. In the next 30 years, people's lives will be changed by big data and computers.
He also said the manufacturing industry in the future will connect with the service industry.