Hangzhou's XiaoheStreet presents miniature water town
Share - WeChat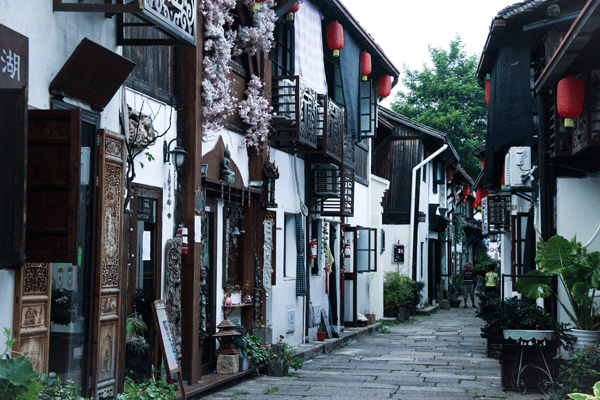 Xiaohe Street, 360 meters long and 5 meters wide, is located at the junction of the Grand Canal, Xiaohe River and Yuhangtang River in Hangzhou, Zhejiang province.
When you step into the street, you will feel like you've been transported through time and space and have arrived at the Hangzhou of 100 years ago.
The Xiaohe Street Historic Block had been water and land transportation nodes and material distribution centers for cargo from south to north China during the Song Dynasty (960-1279) and was developed into an independent commercial street in the Qing Dynasty (1644-1911).
It is said there were many shops carefully arranged in order along the street. These shops, wharfs and historical relics have been preserved well.
The waterfront houses flanking the street feature white walls and black tiles, typical style for a water town in Jiangnan. At present, nearly all the buildings here have adopted the same layout — the first floor is a shop and the second floor is a dwelling, a legacy of the old canal merchant port culture.
Half the residents of the street are indigenous, preserving folk customs and lifestyles of ancient people living along the Grand Canal. They have been called Hangzhou's "last generation of original residents".
Xiaohe Street is a symbol of the past and a source of nostalgia, so people can look around and experience ancient scenes of bustling prosperity.