Agriculture offers big opportunities along Belt & Road
Share - WeChat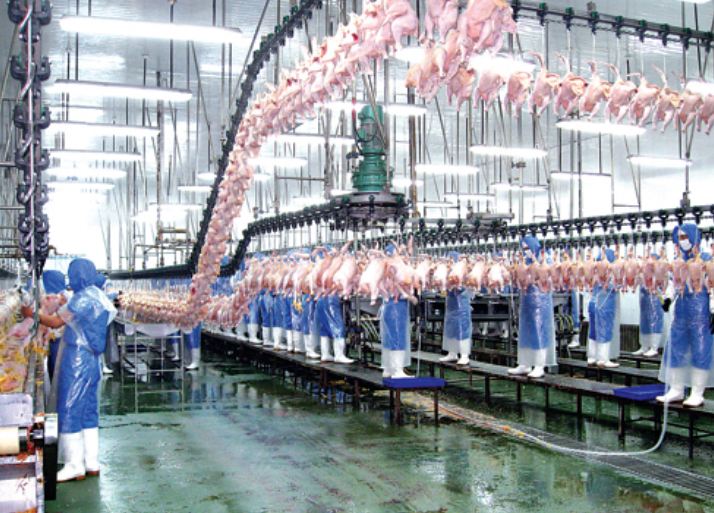 Liaoning Wellhope Agri-Tech Joint Stock Co, a Shenyang-based food and animal feed product manufacturer, will open a feed factory in the Russian Far East in October to enhance its earnings in markets related to the Belt and Road Initiative.
Opportunities are arising from BRI economies' ongoing modernization of livestock and food supply chains, with significant investment funneling into the sector. Food processing is also growing quickly in economies involved in the initiative.
Established in 1995, Wellhope currently owns more than 130 subsidiaries across 29 regions in China. It has established 10 feed processing factories and chicken farms in the Democratic People's Republic of Korea, Nepal, India, Russia, the Philippines and Indonesia.
Jin Weidong, chairman of Wellhope, said growing food consumption is a reflection of economic development in these economies, where people are eating an increasingly diverse range of foods.
He said foodstuffs have become more sophisticated and need to be more convenient, so the whole industry has dramatically transformed in many economies related to the BRI.
"Therefore, we will deploy more resources and manpower to develop business in countries and regions related to the BRI for the long run, because as people's incomes improve they want to eat better," Jin said.
"The demand for meat, milk, yogurt, juice and soft drinks will provide all sorts of opportunities for feed and food businesses. We have seen lots of potential in these sectors in Southeast Asia, South Asia and Russia," he said.
A major chicken supplier to markets in Japan and the Republic of Korea, Wellhope processed over 392 million chickens in 2017.
The group's sales revenue jumped 25 percent year-on-year to 30 billion yuan ($4.37 billion) in 2017, while about 2 percent was contributed by its overseas markets. Its investment in research and development is around 60 million yuan a year.
"I think it is a combination of growth and demand brought about by rising incomes and urbanization. Those two factors came together to create the sheer size of the market," said Jin. "So a lot of investment has been attracted to the fast-growing BRI-related economies."
Jin said agricultural modernization is taking place in many countries, especially in the meat production sector. Meat is increasingly being produced through modern breeding methods.
China pledged in July to enhance agricultural cooperation, with economies involved in the BRI expected to make a greater contribution to global agricultural development and economic growth.
Tian Zhihong, a professor of agribusiness at China Agricultural University in Beijing, said the new round of international agricultural cooperation between Chinese companies and their global partners would help improve integrated production capability and supplies in BRI-related markets.