Sculpting an opportunity
Share - WeChat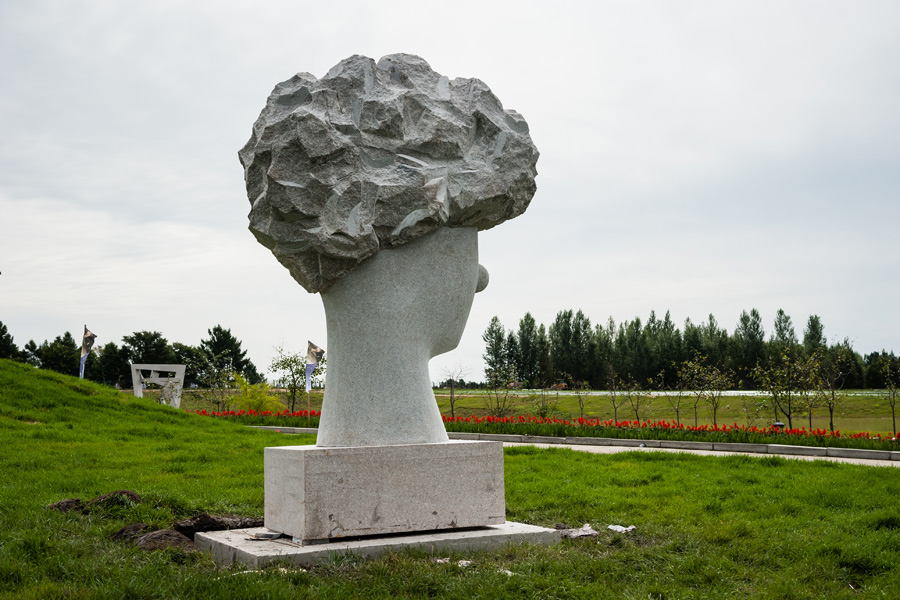 As artists from around the world gather to create a sculpture park in Northeast China, locals are hoping it will bring a new financial lease of life to the area, Fang Aiqing reports.
Like the gypsies of folklore, they arrived as if out of the blue, bringing with them color, laughter, music and, perhaps most importantly, their skills.
A merry band of artists-drawn from 14 countries and regions-with a mission to help build a sculpture park, descended on Tonghe county, Northeast China's Heilongjiang province.
For two weeks, the 20 of them demonstrated their craft-each creating an artwork that conveyed a strong personal style-during the day, and whiled away the evenings singing and dancing in multiple languages, sharing their diverse ethnic traditions and cultures with one another and whoever else might be interested.
Then, late in the evening on Sept 2, the fortnight-long party seemed to ebb to a victorious end, as the "gypsy sculptors", mission accomplished, prepared to bid Tonghe farewell and disperse to symposiums elsewhere in the world.