Chinese designer Wang Tao adds color to power dressing at New York Fashion Week
Share - WeChat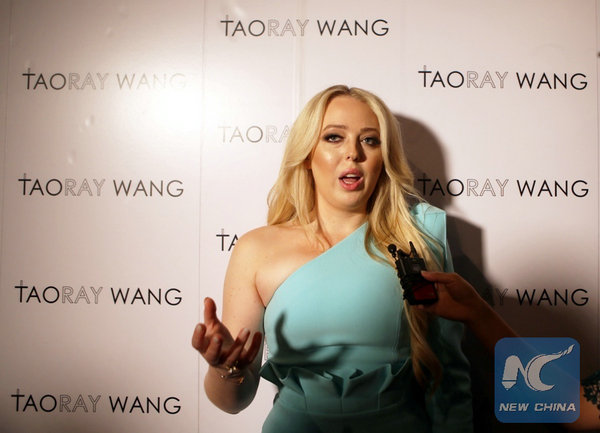 When Chinese designer Wang Tao debuted her new collection Saturday at the ongoing New York Fashion Week, front-row celebrities cheered the designs showcasing her signature note of sophisticated minimalism.
Tiffany Trump, U.S. President Donald Trump's younger daughter, was among the celebrities.
The way Wang incorporates sophistication and a feminine edge into her clothes "is absolutely amazing," said the 24-year-old first daughter, who was wearing a Taoray Wang baby-blue dress with ruffles at the waist. Taoray Wang is Wang's professional name.
"I have realized that this new generation's women leaders are not afraid of standing out in a crowd," Wang told Xinhua on the sidelines of the Taoray Wang runway show. "And they can mix femininity with their serious career-oriented lifestyle."
In her fall collection, titled "Bloom", Wang, known for her flair in using basic colors such as grey, white and black to create elegant and confident looks for career women, changed her tack, using a bold palette of pinks and blues, reportedly after being asked by her clients to design more colorful clothes.
Most Popular