By blaming China for all its ills, the West cannot hide its weakness
Share - WeChat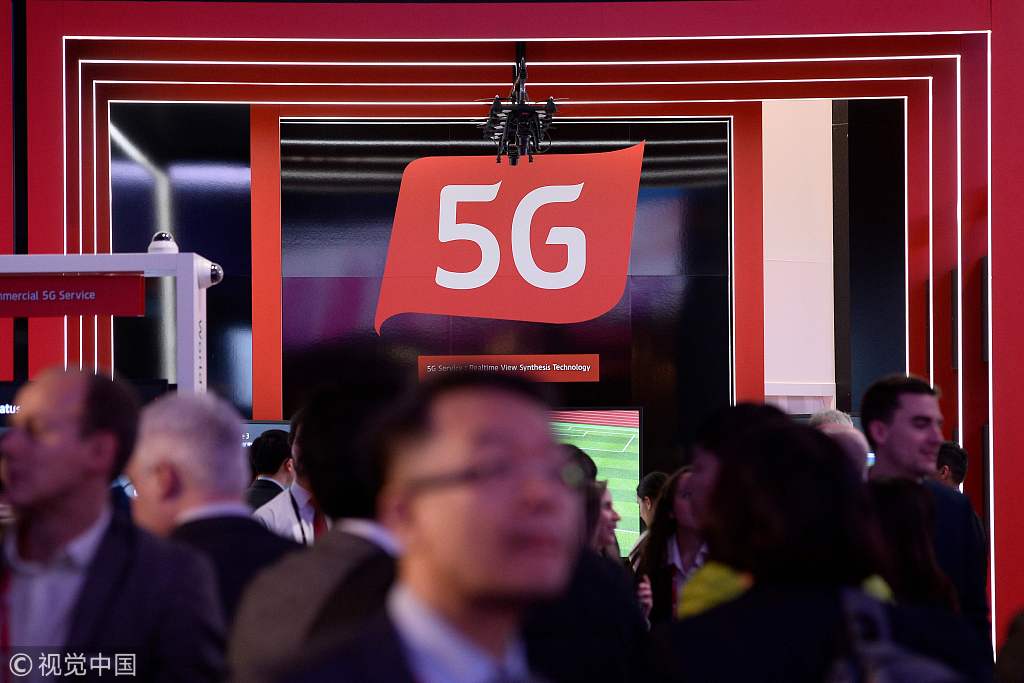 and Australia, Japan is mulling banning Chinese telecommunications companies Huawei and ZTE from participating in its 5G network on the grounds of national security.
The Japanese government, as the Sankei Shimbun said, would adopt strict security criteria that would effectively keep the two companies out of its 5G network.
Earlier, Australia issued a security guidance statement, saying companies that were "likely to be subject to extrajudicial directions from a foreign government" could present a security risk. Without singling out Huawei and ZTE, the statement effectively banned the two Chinese telecom giants from Australia's next-generation telecom infrastructure.
The US, on the other hand, has banned the use of Huawei and ZTE hardware, including networking equipment and smartphones, in public-sector information and communications technology systems, and is pressuring major US telecom enterprises not to use the two Chinese companies' hardware in their networks.
In an open letter, Huawei said Australia's ban is politically motivated and not based on facts or "equitable decision making".
As such, Huawei and ZTE are the victims of the West's conspiracy theory.
The West suspects China is using the Belt and Road Initiative to dominate the next wave of wireless technology and become the global leader in 5G network development.
If Beijing could give assurances of market access to European and Asian companies, it might find suitable substitutes for US technology, wrote Alex Capri, a senior fellow at the Business School of National University of Singapore, in Nikkei Asian Review. "A consensus has emerged in the West that any dependence on Chinese digital infrastructure will open the door to cyberattacks and espionage," he added.
Some interpret China's emergence as a threat to the ideological, economic and strategic interests of the West. Australia, Britain, France and the US have decided to open new embassies in the Pacific island countries, increase staff numbers and more frequently engage with leaders of those countries in a bid to counter China's rising influence in the region.
They see the Pacific island countries as important factors in international relations given their voting power at the United Nations and control of large parts of the resource-rich ocean.
In an interview with Four Corners, aired on Australian Broadcasting Corporation on Sept 3, US President Donald Trump's former chief strategist Steve Bannon identified Australia as the "canary in the mineshaft".
Although Western conspiracy theorists blame China for their declining influence in the world, scholars are divided on what has caused that decline.
In his book The Fate of the West: The Battle to Save the World's Most Successful Political Idea, Bill Emmott, former editor-in-chief of the Economist, said there are plenty of good reasons for the West to feel dispirited and to think that a change of course is needed. "The West has been taking quite a pummeling, much of it self-inflicted," he said.
So far, the West has failed to produce a coherent and competitive global strategy to deal with a world that it can no longer dominate, Kishore Mahbubani, professor of Practice of Public Policy at the National University of Singapore, said in his book, Has the West Lost It?: A Provocation. "Instead, it is flailing about, attacking Iraq, bombing Syria, sanctioning Russia and baiting China. All this adds to a sense of global turbulence," he said.
The West's "China threat" theory has undermined its ties with Beijing and international cooperation that the world badly needs to tackle global issues such as climate change and global economic recovery.
US diplomat George Kennan's article, "The Source of Soviet Conduct", published in Foreign Affairs in July 1947, defined the US' containment doctrine as being aimed at keeping the Soviet Union inside its "box".
Now some Western countries want to keep China inside its "box". But in trying to do so, they cannot remove the internal weaknesses of Western countries.
The author is China Daily Tokyo bureau chief. caihong@chinadaily.com.cn
Most Viewed in 24 Hours
China Views