Ma Yili stresses maternal, newborn health in Africa visit
Share - WeChat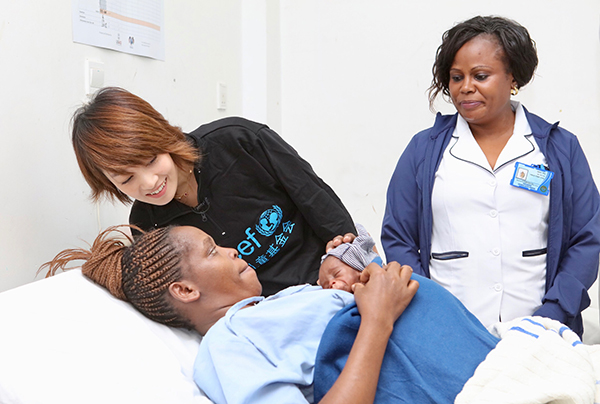 UNICEF ambassador Ma Yili has called for more support to end preventable maternal and newborn deaths through reinforced South-South cooperation following her inaugural trip with UNICEF to Africa, as documented in a short film released Sept 7 on UNICEF China's website and social media platforms.
The five-day trip took the well-known Chinese actress to Kenya's capital Nairobi, as well as Kisumu and Kakamega counties. There, she visited hospitals and health centers; met with government officials, health workers and volunteers; and spent time with women and children living in the country's rural areas and informal urban settlements.
In the video, Ma expressed the hope that every child in the world will survive and thrive, and called for joint efforts to make this a reality.
Globally, approximately 7,000 newborns die every day, mostly from preventable causes. Among them, 38 percent are in sub-Saharan Africa, where pregnant women are much less likely to receive assistance during delivery due to poverty, conflict and weak institutions.
Most Popular