Young foreign, Chinese singers make beautiful music together
Share - WeChat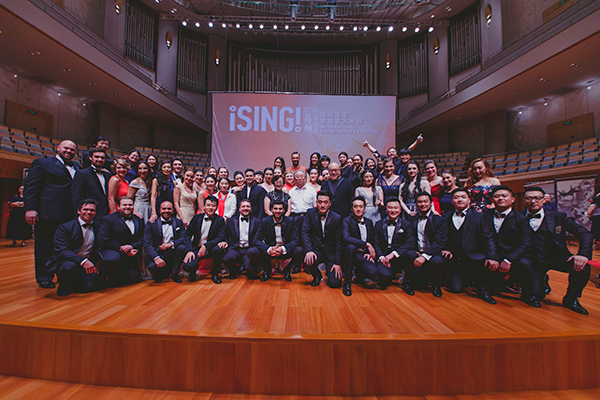 When he appeared in an opera 17 years ago in Italy, he found foreign musicians had a very limited understanding of Chinese culture, not to mention Chinese music.
He wondered why the cultural exchange is so imbalanced. Many Chinese musicians go abroad and know Western culture very well, but their Western counterparts are so unfamiliar with Chinese culture.
"I can sing Western operas in six foreign languages. Why can't Westerners sing in Chinese?" says Tian.
He decided to change the situation by setting up iSING!.
Over the past eight years, the program has selected about 160 singers from over 3,000 applicants to join in, with many participants having won prizes in international competitions.
Tian and his group members also performed onstage at the 2018 Spring Festival Gala, or Chunwan in Chinese.
"I have achieved so many things in this group, including improving my professional skills and making good friends. We just come to iSING! and have fun," says Zhang Wenqin, a Chinese performer.