Suzuki departs from final China venture
Share - WeChat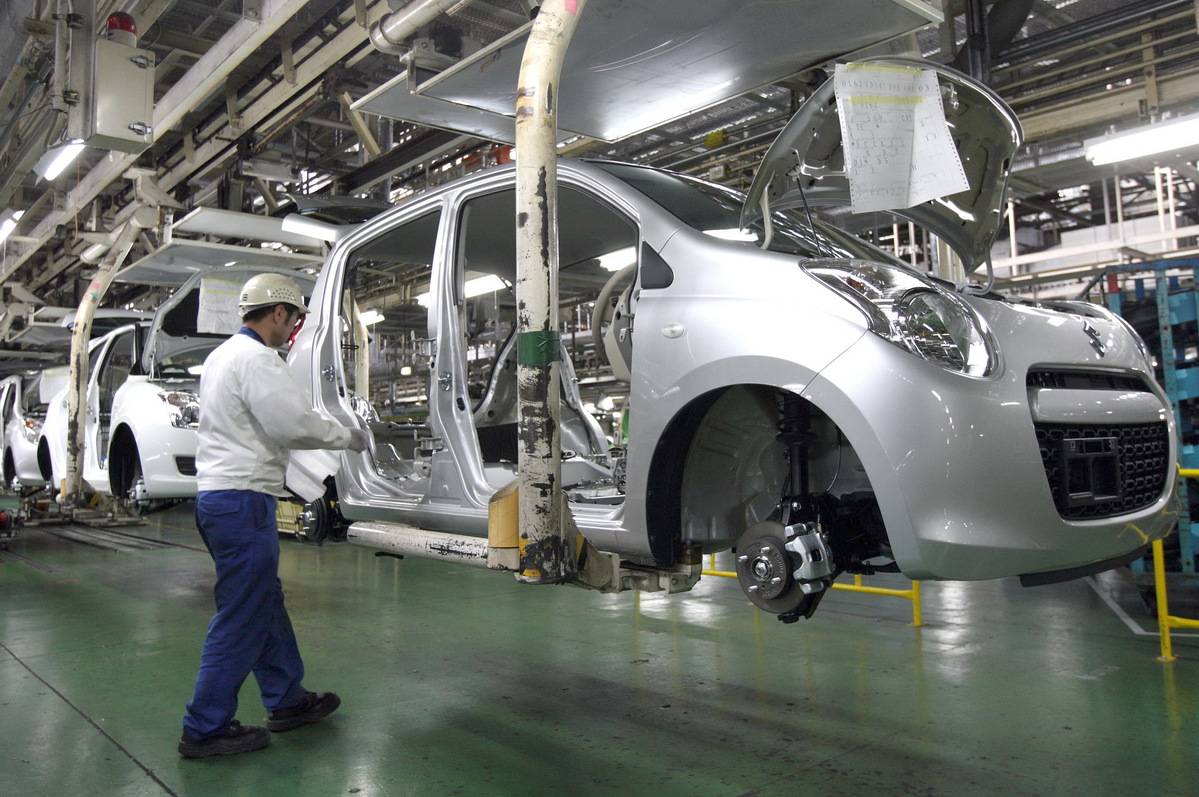 Japan's Suzuki Motor Corp has decided to pull out of China after the carmaker known for its minicars failed to offer larger models that consumers favor in the world's largest vehicle market.
Suzuki agreed to transfer its 50 percent stake in Changan Suzuki-its last remaining Chinese venture-to Chongqing Changan Automobile Co for 1 yuan (14.6 US cents), according to a statement from Changan on Wednesday.
The transfer will be completed by the end of the year, but Changan will continue to make and sell Suzuki-branded cars in China under a license.
Established in 1993, Changan Suzuki was one of China's first car manufacturing joint ventures. Its small economy cars were popular in the nation then, with the Alto model even being a household name at one point.
"However, due partly to the shifting of Chinese market to larger vehicles, we have decided to transfer all equity to Changan Automobile," Suzuki Chairman Osamu Suzuki said in a statement on Tuesday.
Suzuki's withdrawal from Changan Suzuki came after it left another Chinese joint venture in June, Jiangxi Changhe Suzuki Automobile Co, which was established in 1994.
Suzuki's China sales have been slumping in recent years. It sold more than 266,000 cars in China in 2014, according to LMC Automotive, but last year sales dwindled to around 119,000 vehicles.
"Suzuki was slow to introduce models in China and did not update its lineup to meet the changing demand in the Chinese market," said Cui Dongshu, secretary-general of the China Passenger Car Association.
Statistics from the association shows that the combined market share of mini and small cars in China plunged from 35 percent in 2003 to 6.7 percent in 2017. In the same period, SUVs' market share surged from 6 percent to 43 percent in the nation.
Rising local brands are also attracting consumers from small foreign brands including Suzuki with their increasingly competitive products, said analysts. Among others, Geely and Great Wall Motor have unveiled their upscale brands that are aimed at headon competition with international rivals.
Suzuki hopes that pulling out of China can allow it to concentrate on its efforts in India, where it holds a dominant market share through a majority stake in the country's largest carmaker Maruti Suzuki India Ltd. Its compact models including the Alto and Baleno remain among India's best-selling cars.
"Maruti Suzuki's market share (in India) is 50 percent, and we need to be considering now how we're going to maintain that share in 2030," the Indian newspaper Economic Times quoted Suzuki Chairman Osamu Suzuki as saying in May.
India is the world's fifth-largest passenger car market, with annual sales at around 3 million, and Suzuki expects the market will grow to 10 million units annually by 2030. In comparison, China sold more than 24 million passenger cars last year.