Chic stays with Tabitha Simmons
Share - WeChat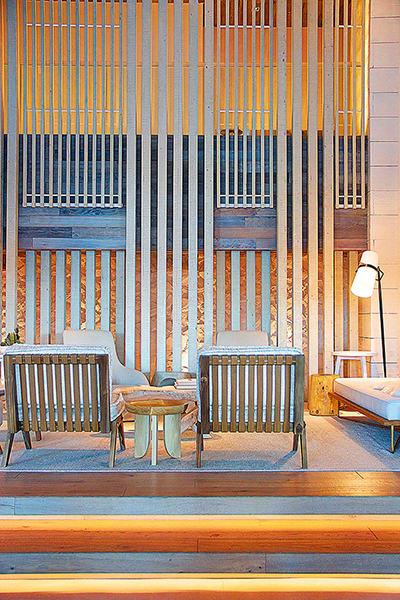 Take a tour of the world's most beautiful hotels with actors, writers, musicians and celebrities, who share their favourite places. Here, acclaimed footwear designer Tabitha Simmons extols the beachside virtues of Miami.
Tabitha Simmons – 1 Hotel South Beach, Miami
Miami does lobbies like nowhere else, and 1 Hotel South Beach is no exception. An expansive space of white and wood, with huge windows and big squishy sofas, it hums with conversation and beautiful people. But the things I love most about it, which surprised me the first time I visited, is that it's actually all sustainable.
The reception desk is made from an old oak tree, and there's a wall that from a distance looks like artwork – a gigantic mural of a swimmer – but when you get closer you see that it's really moss. Off to one side is a juice bar to pick up that green cleanse on the way back from SoulCycle next door. Waiting outside is a fleet of Tesla electric cars to whizz silently around town.