Meituan-Dianping bets big
Share - WeChat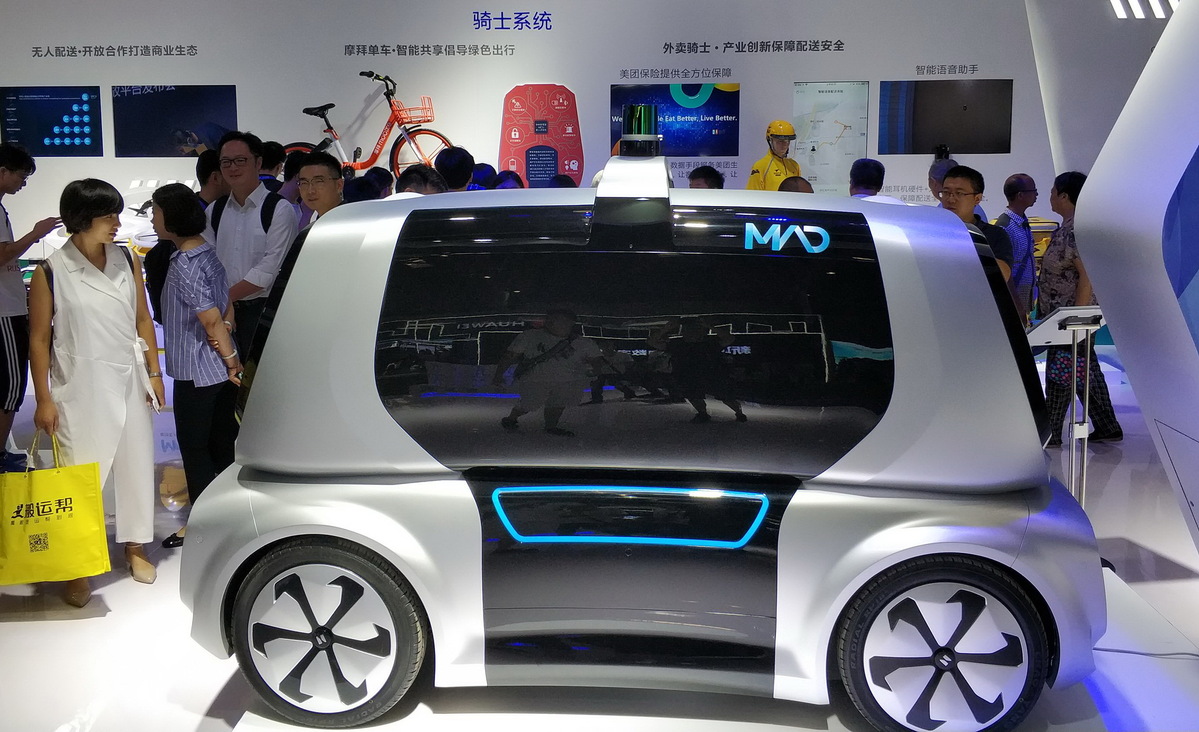 Tencent-backed company has lined up $1.5b from five cornerstone investors
Despite its money-losing business and lofty valuation, Meituan-Dianping, the online food review and delivery company, has attracted big-name early investors to its IPO that could raise as much as $4.4 billion.
The Beijing-based company has lined up $1.5 billion from five cornerstone investors, including its major backer and largest institutional shareholder Tencent Holdings Ltd, which accepted six-month lockups in return for large allocations and will take a combined one-third of the shares being offered.
The world's third-most-valuable unicorn, a private company valued at $1 billion or above, has set an indicative price range of HK$60 ($7.64) to HK$72, with a minimum investment of HK$7,272.55 for a board lot of 100 shares.
It started taking orders from institutional investors on Tuesday and will open the book to retail investors on Friday. The offering is scheduled to be priced on Sept 13 and commence trading on Sept 20.
New York-based long-term investor Oppenheimer Holdings led the pack, acquiring $500 million of the shares on offer.
Tencent, which owned a 20 percent stake in Meituan-Dianping before listing, has agreed to invest $400 million.
London-based hedge fund Lansdowne Partners, which made a name for itself with its investment in British online supermarket Ocado in 2012, and New York-based asset manager Darsana have committed $300 million and $200 million respectively.
The State-backed China Structural Reform Fund, a 350 billion yuan ($51 billion) State enterprise restructuring fund backed by shareholders such as China Chengtong Holdings Group, China Merchants Group and China Mobile, has agreed to purchase shares worth $100 million.
Founded in 2010 by serial entrepreneur Wang Xing, Meituan-Dianping is still a money-losing machine. It lost 22.8 billion yuan on changes in the fair value of its preferred stock over the first four months of the year and the impact of acquiring unprofitable bike-sharing firm Mobike in a $2.7 billion deal.
Even without the accounting adjustments, its loss was 2 billion yuan, according to the latest details released on Tuesday.
During the period, revenue jumped 95 percent to 15.8 billion yuan, more than 60 percent of which comes from its backbone business in food delivery, which raises the question of why it would pitch itself as a tech firm and sound out investors with a sky-high price tag.
"I don't think it looks like a realistic valuation, given that it said in a filing it can't guarantee that Mobike or its business as a whole will achieve profitability in the future," said Lam Ka-kei, managing director of Hong Kong-based Grand View Securities Ltd.
"Despite its dominance in mainland's $1.3 trillion food delivery and online services industry, and the backing from large hedge funds, the company may still be penalized for a geopolitical storm and global stock sell-offs beyond its control," Lam said.