Decoding Generation Z at college: Military training
Share - WeChat Editor's note: In this year's back-to-school season, many freshmen who were born in the 21st century, known as Generation Z, will start their college life. How will this generation initiate the new stage of life? Follow China Daily app's reports to find out.
Don't miss it: A gift awaits you if you join the discussion. 文末有惊喜,不要错过哦!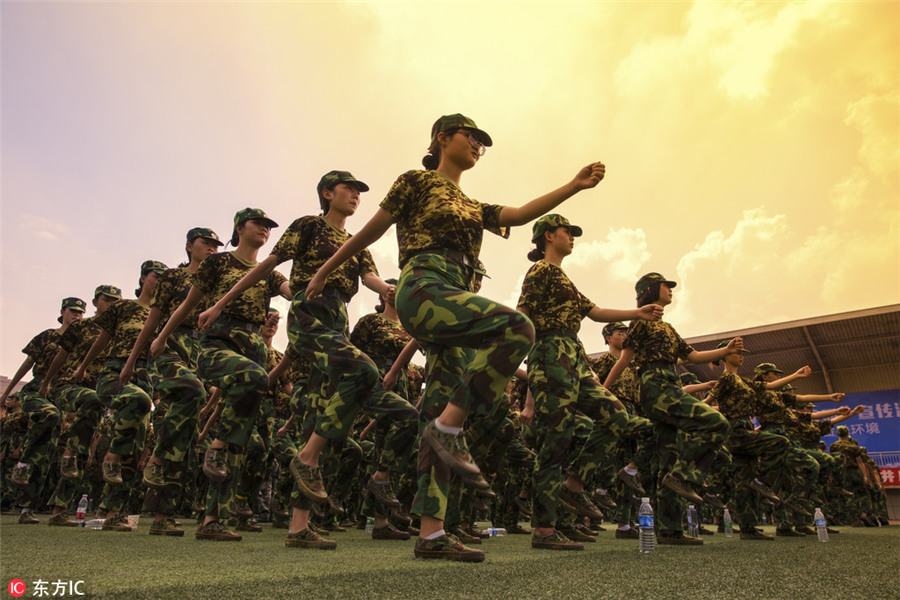 Military training: First class of college
For generations of Chinese college students, the college life starts with military training. Young people are not required to enlist for compulsory military service in China, but most of them as per law have to go through rigid military training before academic studies.
More than 2,000 colleges and 22,000 high schools have adopted the practice, with over 20 million students participating in training every year, CCTV reported.
Around 5.95 million college students from 2,898 universities and colleges will attend military training this fall. And 84,000 officers and soldiers will be deployed for the training tasks.
The practice generally incorporates both theoretical teaching and physical training. Students have to pass theory exam and the physical training usually lasts around two weeks. During the physical training, students have to follow soldiers' daily routine and go through intensive formation training. Military songs and some combat skills are also taught during the course.
Though it has sparked doubts and complaints, the training, which has been in practice for decades, is still considered necessary by many educators in teaching students how to bear hardship and lead a disciplined life.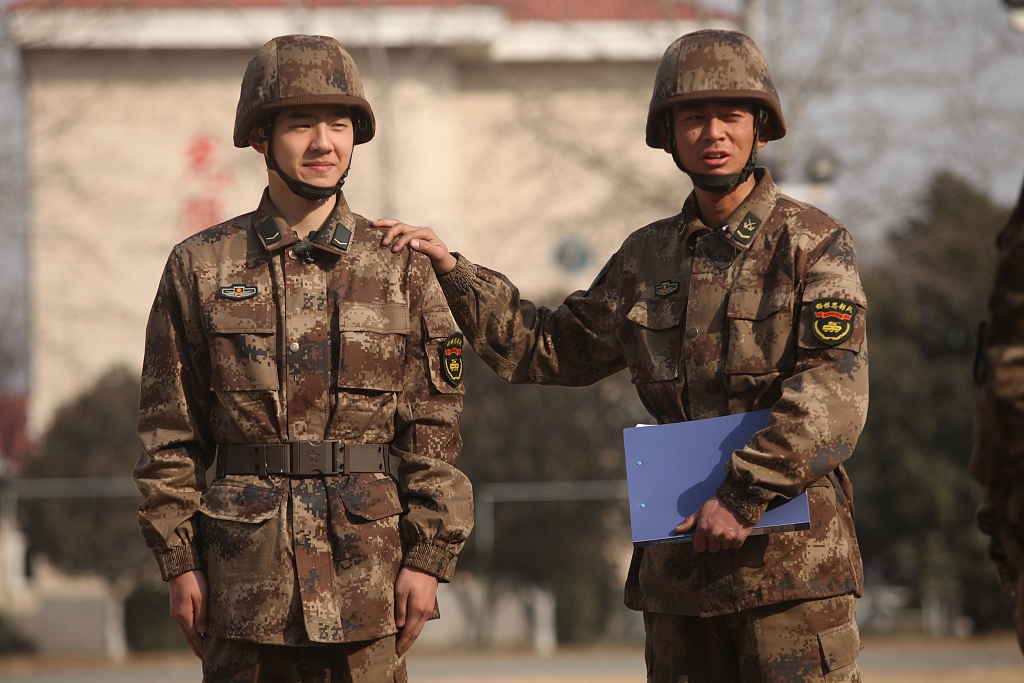 Star student under spotlight
Since emerging teen pop stars and actors also have to undergo military training, just like other students, they are inevitably under the spotlight of how they behave during the training.
Actor Liu Haoran's name became a trending hashtag on Sunday on Sina Weibo, China's answer to Twitter. Liu, a senior at the Central Academy of Drama, was enlisted in this year's military training session he was absent from as freshman.
Photos of an uniform-clad Liu have been circulating on Weibo, where Liu has 21 million followers.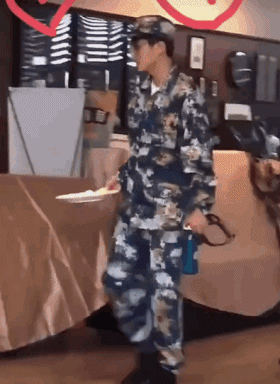 Last year, singer and actor Wang Junkai, the eldest member of Chinese sensation, boy group TFBoys, opened a new chapter of life in Beijing Film Academy.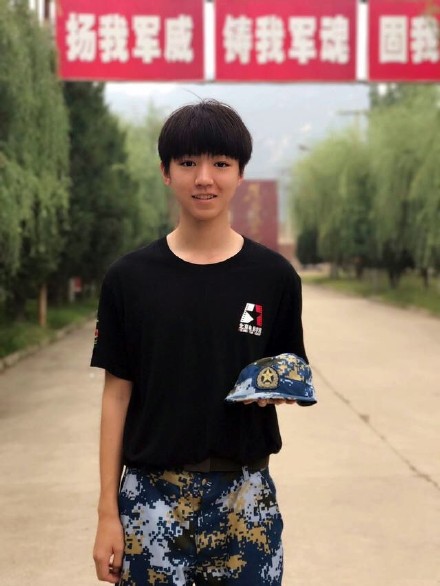 The keywords "Wang Junkai's military training" also heated up discussions online. "He's got suntanned", "he's thinner", "he looks smart in uniforms"...fans commented, while everyone looked for gossip: who are his classmates? What about his makeup-free face? Did the instructor treat him same as others?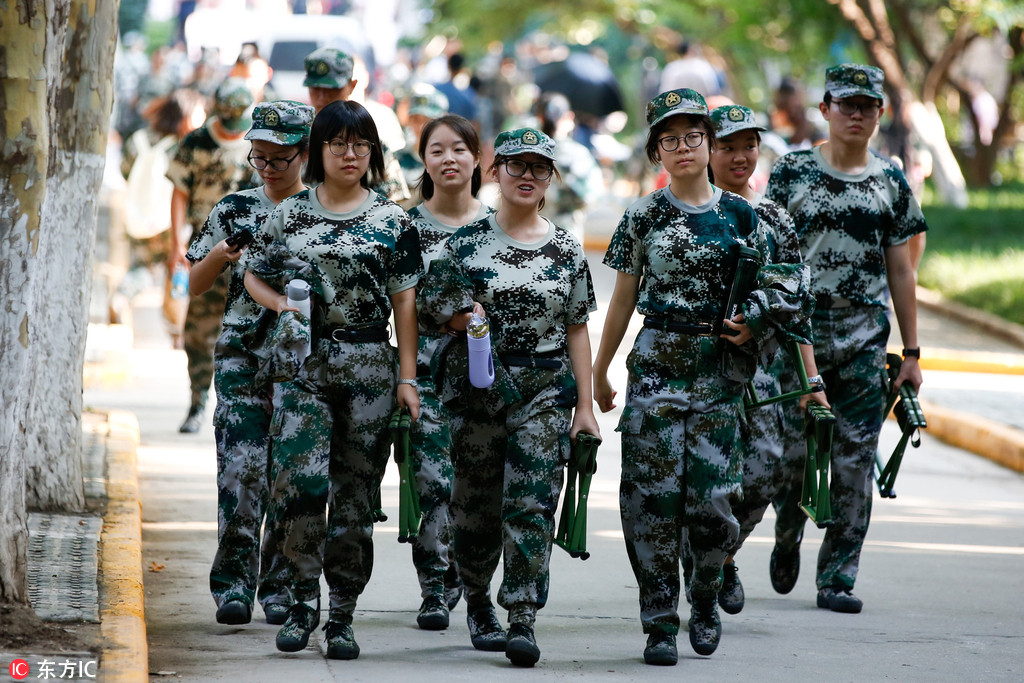 Advice goes online
Given the hardship of training, many freshmen seek advice from seniors ahead of the training. Now, social media plays the role of instructor. Some university's official accounts also post advice for freshmen.
Ten to 20 people bunk-bed room, stuffy green uniforms, long exposure to sun, rough food, limited time and chance to take shower are all hot topics online.
Put a tissue between the forehead and the cap to prevent sweat getting into the eyes; eat dry food rather than drinking milk or porridge in the morning to save time for toilet; put sanitary pads in shoes to make shoes softer so that long-time standing can be bearable...Sounds tricky, but might work!
Above all, sun cream is always the No1 tip for all.
Attention please: Here is your chance to win a 25ml Anessa sunscreen!
Share your feelings, unforgettable memories or useful tips about military training with us. We will pick five readers based on the quality and popularity of their comments (thumbs-up they received).
彩蛋时刻: 你对入学军训有什么看法,军训中有什么难忘的回忆,你有什么实用的军训妙招,快来与我们分享,就有机会赢夏日好礼!
贴心的China Daily客户端将综合评论的质量和获得的点赞数抽取5位读者送出Anessa安热沙资生堂小金瓶防晒乳25ml。