Correcting the record on China and Africa
Share - WeChat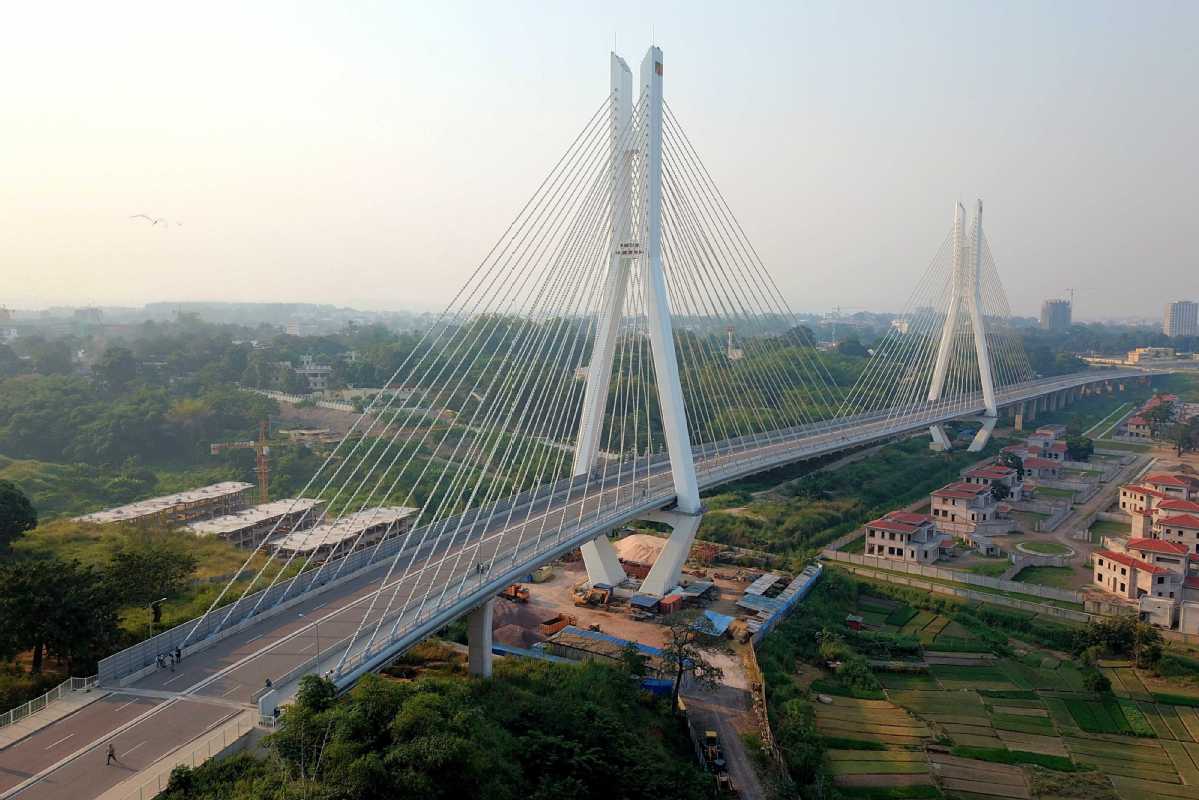 In 1971, when the People's Republic of China's United Nations status was put to a vote, it was newly independent African countries who provided the crucial majority and ensured China was able to take its rightful seat on the UN Security Council. Thanks to the goodwill of its "African brothers", as Chairman Mao Zedong called them, China could finally join the global family of nations. With that vote — and with the Communist Party of China's earlier support for liberation struggles across the continent — an unbreakable bond between China and Africa was forged.
Which is why it should come as no surprise Africa plays an important role in China's Belt and Road Initiative. This enormous project includes $60 billion in development aid, primarily geared toward sorely needed infrastructure. The aim of the BRI is to give a leg up to historically exploited regions of the world and bring them into the global economy through new trade and supply routes.
Yet ever since the initiative was announced in 2013, there has been an ongoing campaign to paint it in the most negative possible terms. Some in the United States and elsewhere in the West have gone so far as to label it a "new colonialism" or "imperialism" — despite their countries' own complicity in the colonialism of the past and the imperialism of the present.
We should expect even more ignorant condemnation as the Forum for China-Africa Cooperation gets underway in Beijing this week. I imagine keyboards are clacking away in preparation for the latest anti-China media blitz. Ignored in these fiery missives is what Africans themselves think of the relationship; polling shows favorability toward China is high, and African international students now prefer a Chinese higher education over one from any other country with the exception of France. Strangely, the African people and their governments don't seem to think they're being colonized. You'd figure they would know what it looks like.
The simple fact is trustworthy judgments about colonialism don't come from colonizers. The people of Africa deserve the right to choose their own development path, and having experienced crisis and stagnation despite "assistance" from the West, they are now taking a different approach with China's help. China knows all too well what it's like to be under the yoke of an oppressor, and builds foreign aid packages with that brutal, recent history in mind.
But this isn't a brand new strategy — it goes back decades. In 1964, then-Premier Zhou Enlai announced China's "Eight Principles for Economic Aid" during a visit to Ghana. The principles lay out the country's philosophy plainly; topping the list is a commitment to "equality and mutual benefit" when providing aid.
So of course China counts on the countries it assists to become valued trade partners. "Mutual benefit" is a stated objective, not some hidden secret. People who think they're making a bold proclamation by revealing China expects a return on investment should investigate before they speak: the first principle also says China "never regards such aid as a kind of unilateral alms."
And it's true that at first glance, Chinese aid to Africa lags behind international bodies like the International Monetary Fund and the World Bank. These are organizations who've earned a reputation for low interest rates and heavily concessional lending. But with those creditors, there's a catch — a big, economy-crashing catch.
As lenders of last resort, the IMF and World Bank are able to impose a litany of conditions on any would-be borrowers. These conditions include privatization of pension funds, shrinking the state sector and the reduction or elimination of subsidies for staple goods. Essentially, if a country wants money from these multinational organizations, it is forced to undergo an austerity regime that smothers development in the crib and leaves its people languishing in poverty — exactly where it was before, only now with a heavy debt burden and an economy fully open to exploitation by neocolonial powers.
It's hardly a coincidence that from 1984 to 1990, a period when these "structural adjustment programs" were at their peak, the "Third World" transferred an estimated $178 billion in wealth to Western commercial banks. Wholesale looting of entire continents was made possible by this policy; the key difference between development aid from the West and China is China imposes no such conditions on its lending. Countries are able to continue governing themselves as before, and if they choose to reform they do so freely. "No strings attached" assistance has been a centerpiece of Xi's rhetoric in state visits to Africa, and that promise is undoubtedly a big reason why Africa trusts China. Not coincidentally, aid without conditions is Zhou's second principle.
China's recent history also presents an appealing route for African countries looking to clamber their way out of underdevelopment. Through its system of state-led reform and strict controls on foreign entry, China has been able to use markets as a mechanism for growth while deploying resources with the kind of efficiency only feasible through central planning. This has led to a stratospheric rise in GDP and wages across the board, culminating with China taking its current position as the world's second-largest economy.
Africa doesn't have to follow the Chinese example to the letter, but China's historic poverty reduction and rapid infrastructure building hold plenty of interest for nations who've spent decades trying to advance their economies and improve living standards. I defy anyone who has taken a ride on a Chinese high-speed train not to want a similar railway network in their country.
Some in the West will squawk about "colonialism" while denying their own countries' roles in Africa's subjugation. Better not to pay them any mind; the results speak for themselves. China is helping the continent toward a better future, while each new statement from the White House shows the US is little more than a fair-weather friend. After all, would a true ally say the unprintable things President Donald Trump has about the African continent?
The author is a copy editor with chinadaily.com.cn.
The opinions expressed here are those of the writer and do not represent the views of China Daily and China Daily website.
Most Viewed in 24 Hours
China Views